IV Therapy in Palm Springs, California
Palm Springs is a beautiful California destination, from the hiking trails to art museums and highly-rated restaurants. There is so much to do under the California sun that you can wind up dizzy and exhausted from all your plans. If you feel overwhelmed and under the weather from all your activities spent in the beautiful city, schedule a visit from Mobile IV Medics.
Jump Ahead:
We offer a range of beneficial IV therapy packages that help you feel invigorated and ready to take on your jam-packed itinerary. We're also proudly physician-owned so our IVs are developed and monitored by medical professionals. This allows us to provide our customers with the best quality IVs and overall services.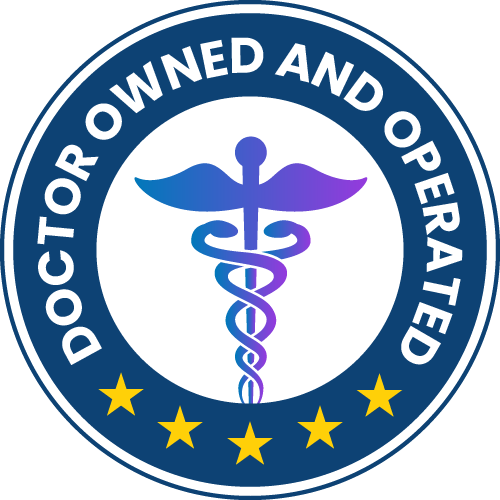 IV Treatment Menu
How Do You Benefit From Mobile IV Medics?
Many environmental and health factors can drain you of energy — from the California heat to strenuous activity. For years, doctors and nurses have alleviated dehydration and over-exhaustion with nutrient-packed IV drips. Now, IV therapy is available outside the doctor's offices and hospitals. When you book a mobile appointment for IV therapy, you receive many benefits, including:
At-home medical attention: Mobile IV Medics is a 100% mobile service. We serve you from your location, whether you're at home, in the office or at a hotel.
A selection of IV therapy packages: We offer several packages to accommodate various conditions, from exhaustion to morning sickness to food poisoning.
Reliable, compassionate care: We work under the advisement of a medical director. All IV packages are approved by a pharmacist. We also have a team of registered nurses who administer the IV drip.
What Kinds of IV Packages Do We Offer?
We all lead different lives and face unique obstacles. Mobile IV Medics in Palm Springs recognizes this and provides a range of IV packages to accommodate everyone's needs. We have specifically designed our IV drips to relieve your symptoms with antioxidants, vitamins and electrolytes. Some conditions our IV therapy packages target are:
We offer the Myers' Cocktail, a popular IV choice because of its ability to provide several nutrients people commonly lack. These nutrients include vitamin B, vitamin B12, vitamin C and magnesium. Together, these elements replenish your body, improve your mood and restore energy levels.
Mobile IV Therapy in Palm Springs
Service Area: We happily provide iv therapy to residents and visitors of Palm Springs, Palm Desert, Indio, Desert Hot Springs, and the surrounding areas.
Hours & Availability: Mobile IV Medics is available 7 days a week from 8am to 8pm
We come to you. We are 100% mobile. One of our certified nurses will go to your home, hotel, or office.
Duration: IV treatment time usually takes between 45-60 minutes.
Safety: We are physician-owned – so all our IVs are developed and monitored by medical professionals for your health and safety. Don't put your health at risk.
How We Work in Palm Springs, California
If you require IV therapy, the first thing to do is book an appointment. You can choose a time that is convenient for you. You'll then provide your name, address and a few other details, so we know who we are coming to visit. If you are in urgent need of an IV drip, we can be there within the hour. Just call us, and we can help set up your appointment.
Once Mobile IV Medics has arrived, we will review your vitals and discuss the best IV package for your symptoms. After we agree upon a treatment, you'll sign a waiver, and the nurse will apply a topical numbing spray to your arm. Then, the nurse will administer the IV, and you can relax and begin feeling better. The process should take between 45 and 60 minutes.
Choose Mobile IV Medics for At-Home Medical Relief
Give yourself the gift of relief. With our IV drips, we can offer fast relief for symptoms that keep you from taking on your day. Call us at 833-483-7477 or book an appointment online today!
Mobile IV Medics – Palm Springs Reviews:
This review is for Nurse Leslie – I have had two Immune boost Max IV drip treatment these past two weeks, both from Nurse Leslie and I have to say she is amazing. She was prompt, on time and 100% prepared for my treatments. I am 27 weeks pregnant, recovering from side effects of Covid19 and couldn't have asked for a better/gentle nurse. She did two treatments for my boyfriend as well, we also booked her for my father in law. I would probably be booking weekly treatments and will definitely request for Nurse Leslie personally! 5 stars hands down

[Read More]

Marcianni B.,

Riverside, CA