Mobile IV Therapy Los Angeles
There are many reasons to schedule an IV therapy session in Los Angeles. Lots of things can leave you feeling sick and tired — a cold or flu, an intense workout, or food poisoning or dehydration, to name just a few. Why spend a few hours going to the doctor when you can get instant pain relief in the comfort of your Los Angeles home?
Jump Ahead:
We are proudly physician-owned so our IV treatments are developed and monitored by medical professionals. We offer a variety of in-home services and therapies in Los Angeles County that will rehydrate you and make you feel better fast. You'll receive a quick blast of vitamins, nutrients, fluids, and antioxidants that will alleviate your symptoms and boost your immune system and energy level and improve muscle recovery times.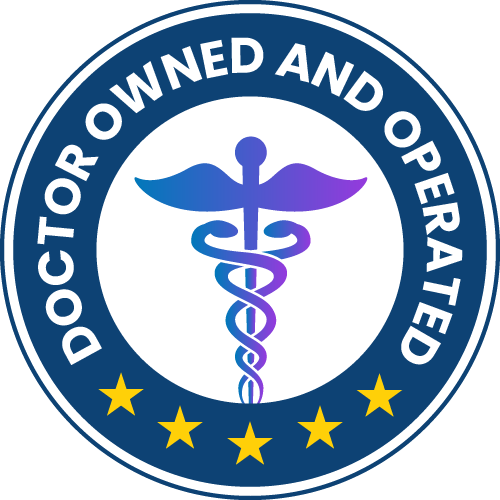 Best of all, we come to you for your IV treatment. A registered nurse can be at your own home, or hotel room within an hour to administer IV Therapy.
IV Treatments Menu
Why Choose Us For In-Home IV Drip Hydration Service in LA County?
100% Mobile IV Therapy Service Run by Medical Professionals: We come to you.
Doctor Owned & Operated: We are physician owned and we review every individual case for your health & safety.
Licensed & Certified Practitioners With All IV Therapy: Our certified nurses will go to your home, office, or hotel in West Hollywood, Long Beach, Santa Monica, Glendale, or anywhere in greater Los Angeles.
IV therapy duration: 45-60 minutes
Mobile IV Therapy Service availability in Los Angeles County: 7 days a week from 8 am-8 pm.
How Much Does IV Therapy Cost in LA County?
The prices of our therapies are comparable to the emergency room copays included in many private health insurance plans.
Hangover IVs Near You In LA County
Did you party too hard last night and need to be up and running today? Get over your hangover fast with our specialized IV therapy for a night out on the town. An IV drip might be the perfect solution to feel better faster.
Our hangover therapy is packed with vitamins like vitamin C and nutrients to both boost energy and ease your hangover symptoms of headache, nausea, fatigue, and more. Think of it as a vitamin IV with added nutrients that are designed to combat common symptoms. The hangover treatment is designed to combat the most stubborn symptoms through hydration and a combination of vitamins and electrolytes.
A registered nurse can be at your door in one hour to administer the specialized fluids for IV treatment to help you feel better quickly and get rid of your hangover symptoms fast.
Don't waste your money on cheap IV therapy; They could put your health at risk. Mobile IV Medics is physician-owned and operated. All our IVs are medically produced and monitored for your health, overall wellness, and safety, providing you with the cleanest, top-quality ingredients.
Learn more about our Hangover IV Ingredients here.
IV Hydration Therapy Los Angeles
IV Hydration and vitamin therapy is the fastest way to rehydrate your body. We offer a variety of mobile IVs and Hydration therapies to target and ease your symptoms whether that's stomach flu, cold, migraine, or dehydration.
You can also add other IV therapy treatments to your health and wellness routine. We have packages for weight loss, and immune system boost, or try our beauty IV to reduce fine lines, and signs of aging, along with strengthening your hair and nails. IV hydration therapies don't have to be a one-time occurrence.
Schedule it along with your whole body wellness regime to consistently feel better.
We also offer group IV therapy so throw an at-home spa day with IV drip therapy maybe you can already predict that this upcoming weekend is going to be a lot of fun so schedule a hangover relief IV therapy for your friends in advance!
IV Vitamin Therapy Service Areas:
After servicing the outskirts of LA for quite some time, we can finally help those throughout the entire county! We offer our services in:
Los Angeles
Burbank
Pasadena
Malibu
Glendale
Santa Clarita
West Hollywood
Woodland Hills
Beverly Hills
West Hills
Agoura
Santa Monica
Manhattan Beach
Venice
Culver City
Long Beach
Pacific Palisades
& More!
Outside of LA County? We also serve Orange County, Ventura, Santa Barbara & more. View our list of areas we serve.
Busy Day in LA County? We Have You Covered.
Some people refer to Los Angeles as the "Entertainment Capital of the World." Whether you like to spend your time indoors or outdoors, there's so much to see and do. Some crowd-favorite LA activities include:
Spending the day at Universal Studios
Visiting the Petersen Automotive Museum
Exploring the Getty Center
Having a bachelor or bachelorette party
Hiking Topanga State Park, Griffith Park, Runyon Canyon Park, or one of the other parks in the area
Traveling to see the Hollywood sign
Exploring the Venice Boardwalk
Taking a Warner Bros. studio tour
Canoeing on the Venice Canals
Visiting Disneyland
Watching a concert at the Hollywood Bowl
Spending a relaxing day on the beach
Enjoying some Dodgers baseball or Lakers basketball
Doing anything on this list can be fun — and exhausting. Our IV therapy will rehydrate you quickly and significantly increase your energy level. You'll be ready to head back out and enjoy all the attractions and experiences you'll only find in LA.
Our treatments are also fast, easy, reliable, and completely painless. Our skilled RN will apply a topical numbing spray to eliminate any unpleasant sensations.
How To Set Up Your IV Hydration Therapy in Los Angeles
Why live with symptoms that leave you feeling listless and wiped out? If you're in West Hollywood, Burbank, Woodland Hills, Pasadena, Santa Clarita, or anywhere else in Los Angeles County, the urgent care and relief you need to feel better and get back on your feet is only an hour (or less) away.
Give us a call to get more information about our therapies and schedule an immediate visit from one of our registered nurses right away. You can also — we'll respond ASAP during normal business hours!
Read Reviews From Mobile IV Medics – Los Angeles
Incredible, professional, and clean service! So thankful I found them. I felt AMAZING and so much energy after my IV. Definitely going to be an IV drip addict after my first session.

[Read More]
I had one of the best experiences of my life in the hands of Richie! He took a very consultative approach to which particular cocktail suited my symptoms and I felt better almost immediately. He was personable, cordial and very meticulous about sterilizing during COVID. I would highly recommend to anyone – I know I will be coming back and asking for Richie again!

[Read More]
Very Professional I Met Ken the wonderful Nurse and I am so satisfied I Had IV for my immune health and Vitamins and could not be happier ! I feel excellent. COVID-19 protocol was amazing high standards Ken was also so helpful in all aspects answer all my questions and provided Best Customer Service ! I will call again !

[Read More]
I am a diabetic with gastroparesis, and I cant speak highly enough of this service. I had Janell Bright come out and give me 2 iv bags and a mix of nausea meds, to help with a flare up of my gastroparesis. Normally I have to go to the E.R for this but having someone come out and provide this service was a game changer. She got to my house quickly and got me what I needed. I was through my flare in roughly an hour. Far faster than when i go to the e.r due to prioritizing other patients. She was extremely friendly and helpful. It's hard to find nurses that are fully aware of gastroparesis and she knew all about it. Great service, I would recommend it to just about anyone. Thanks so much Janell Bright.

[Read More]
I love IV medics. I have a very week immune system and IV medics have been a life saver. Keeping me out of the hospital. Their immune IV has really helped me so much. Not to mention they have really great prices. They are also very punctual, knowledgeable, attentive, and kind in my dealings with them.

[Read More]
Mobile IV Medics saved my life with my severe morning sickness. They booked me right away and I felt so much better after treatment. Very professional and very friendly. I will definitely call back for another session!

[Read More]
I was a little unsure of this process when I began but this was an amazing experience. Amy was extremely knowledgeable and really helped me understand the benefits of the treatment I was receiving. I would recommend this place to anyone! Thank you Amy!!!

[Read More]
My husband woke up after a night out of drinking feeling very dehydrated and hungover. He tried drinking some electrolytes and eating crackers but he was feeling so nauseous it wouldn't stay down. He said he never felt like this before so I decided to call Mobile IV Medics. They were quick to respond and sent Nurse Ken over to administrate the hangover cocktail IV. My husband suffers from Vasovagal syncope and passes out when he sees needles but nurse Ken was able to get him past this fear! (AMAZING) He explained everything in detail and disinfected EVERYTHING before starting the process. He was in and out within an hour. My husband said he instantly felt better within minutes of the IV being started. Thanks to nurse Ken for a smooth and successful treatment we will definitely use them again!

[Read More]

Stephanie M,

Granada Hills
Very easy to schedule an appt. Easy to book and very easy to work with. Great deal on the immunity max IV drip right now. Janell was super sweet and made me feel very comfortable. She inserted the IV with very little to no pain. Janell is very professional and kind. First time doing IV therapy and in my own home and pajamas =)

[Read More]
I recently had the need for my husband to receive an IV for rehydration. This is the second time that I've called Mobile IV Medics and each time they arrived promptly and were professional, caring and pleasant to work with. Both medics, Amy and Jason, treated my 73 year old husband courteously and respectfully.

[Read More]

Danna H,

Agoura Hills, CA
Mobile IV medics are the best with difficult veins or sick people. All of the nurses are good but Alison is the best. It's so convenient and worth the price to have them come to you, at a time convenient for you.

[Read More]
I was very dehydrated and I called and luckily got Richie!!!!
He was fantastic … he knew exactly what supplements I needed . When he came I could even walk I was so dizzy!
In a couple hours I was feeling better and the next day great
He checked on me Three times to make sure I was better.
Unbelievable customer service and knowledge!!
He's my guy

[Read More]
Nurse Ken came out to us to give my son some much needed vitamins because he wasn't feeling well. Ken is extremely knowledgeable and he put my son at ease with an awesome bedside manner. We will definitely use mobile IV medics again.

[Read More]
Jae is absolutely amazing in all aspects: professionalism, ethics, concern for her clients, and mannerism. She was able to quickly assist my family in a time of need with the immune max treatment. Her assessments are thorough and complete. I will definitely refer her services to family and friends.

[Read More]
Quick, easy, and AMAZING service overall. I had the best experience w/nurse Janelle. She was very sanitary and made me feel really comfortable. Also, she is so sweet and even checked in we me a bit after to make sure I was doing alright. I felt like I was in great hands and very thankful for my wonderful experience.

[Read More]
I happened to get off balance and extremely anxious during the initial period of the pandemic. I happened to find out about this incredible company which offer nurses services at home for IV drips with nutrients and essential supplements to support the body during this tremendous stress. I was sent an amazing nurse called Cari who was so kind to come late evening and for technical reasons had to have someone else the next day… Not only was she making sure the nurse she requested for me come in, but she was also so sweet to educate me regarding everything I asked about and was very sympathetic!
The next day even though it was a holiday Nurse Ken came in, and was unbelievably professional and kind and knowledgeable.. He was very kind as well and sympathetic and made sure I am comfortable and well.
His service and IV I received helped me sleep well and feel so much better. I adore this company and had a pleasure working with kind, generous, humane people who definitely helped me feel secure and cared for and are on the mission to help heal our community.
I recommend them to the highest.

[Read More]

Orit B.,

Woodland Hills, CA
I flew into LA for a weekend getaway with family and friends hoping for a fun time. We had dinner Friday night and unfortunately I got food poisoning later that evening. After a LONG night of expelling unpleasant bodily fluids I was severely dehydrated! With COVID-19 out there I really didn't want to go to the ER but knew I needed to replenish my fluids so we quickly googled companies that offered this service. THANK GOODNESS we found Mobile IV Medics. Brian came through for me in such an incredible way. He was courteous, cared about my symptoms and how to treat them and professional in every way imaginable. Shortly after my treatment I was able to get up and enjoy my day at the beach. Soooo happy!!!

[Read More]
With the start of the new year, comes the inevitable need to lose the holiday pounds. While the IV won't take the pounds off, it will support the metabolism. If you have veins that can be difficult to find, I recommend Richie for your nurse! Barely felt the poke, and the whole bag was finished before I knew it. Super easy to schedule online, the website is very user friendly and easy to navigate!

[Read More]

Stephanie Y.,

Santa Barbara
I tried mobile IV Medics for the first time and I am glad I did ! I was blessed to have Richie as my nurse.
He asked for my medical history and took my vital signs as part of the treatment.
Richie was very knowledgeable about explaining all different choices of IV treatments and answered all my questions without hesitation.
I am happy with their services and plan to continue with the services.
I highly recommend mobile IV medics!!
Thanks Richie

[Read More]
After my wedding celebration, a small group of us were in dire need of hydration. Nurse Richie stopped by our rental house and helped us out! He makes you feel comfortable with the process and leaves you feeling MUCH better!

[Read More]
I usually go to a place to get an IV in person for chronic fatigue- IV mobile brought it to me which was even better! They had more options than advertised and my nurse, nurse Jae customized mine according to my needs. She was amazing and helpful!

[Read More]