IV Therapy Chicago
Mobile IV Therapy
Mobile IV therapy quickly and efficiently administers minerals, vitamins, and medications to the body, making them instantly accessible for use. We offer a range of IV drip services in the Chicago land area. Best of all…We come to you!
Mobile IV Medics delivers mobile IV therapy solutions directly to your Chicago home, office, or hotel within an hour of your call. Our goal? To help you get back on your feet and feel your best in the fastest and most convenient way possible.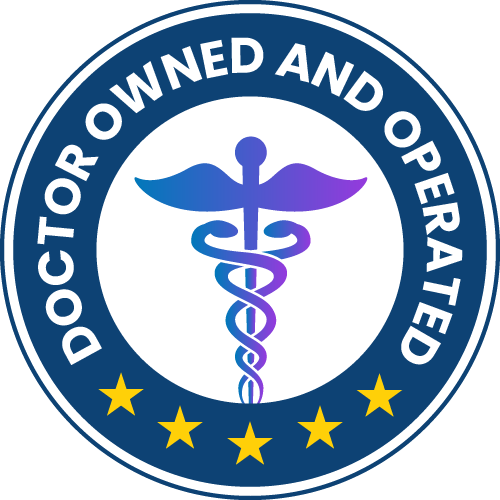 Browse Our IV Treatment Packages
You can customize any IV drip therapy package from Mobile IV Medics to meet your specific needs. Our nurses are happy to answer any questions you may have about our mobile on-demand IV packages, including what pricing and customization options we provide and what to expect from the administration process.
How To Order IV Hydration
Migraine Relief
Migraines and headaches can knock you down for hours or even days, limiting your ability to engage in daily activities. Maybe you haven't had much sleep lately or you're struggling with stress, causing regular headaches. Instead of waiting out the pain as you have been, try our migraine relief IV.
Our migraine IV package is full of fluids, magnesium, and vitamin B2 to target the root cause of your migraines. Fluids are essential to keep you hydrated and address nausea. Vitamin B2 reduces the frequency and length of migraines, and magnesium helps those suffering from aura migraines. The package also contains medicine to ease nausea, vomiting, pain, and inflammation.
Hangover IVs in Chicago
After a fun night in downtown Chicago, you might not feel up to anything the next day. However, you forgot about that family reunion, and your mother expects your appearance. Some hangovers are stubborn and won't completely dissipate in a few hours, so what do you do?
Call Mobile IV Medics for our hangover IV drip package! During a hangover, your body works double time to flush out toxins and absorb nutrients. Providing it with fluids, vitamins, and medications can give your body the boost it needs to help you feel better. These include IV fluids and glutathione — two major combatants for hangover relief. 
Alcohol can alter fluid absorption and move liquids through your body without taking the proper nutrients. With the help of IV fluids with electrolytes and saline, you can directly target symptoms like headaches and nausea. Glutathione works to break down the toxins in your system, helping you get back on your feet in no time.
Immune Boost
When flu season rolls around, you'll want to be fully prepared to take on the germs. You might already have some tactics in mind, such as exercising regularly, aiming for eight hours of sleep each night, and getting your annual flu vaccine. Add our immune support boost IV to your list to ensure you get the proper nutrients.
Whether you are feeling perfectly healthy or detect a sniffle, your immune system can always use the support. Our immune boost IV package contains IV fluid, vitamin B complex, vitamin B12, vitamin C, glutathione, and zinc. These nutrients work together to hydrate your body, fight inflammation, stimulate cell production, and slow virus replication.
Morning Sickness IV
Pregnancy should be one of the most exciting times in your life, but it can also bring a range of unpleasant side effects. Morning sickness is one of the most common symptoms of pregnancy, especially during the first trimester, and it can range in severity from mild sickness in the morning to all-day nausea.
Our IV therapy for pregnancy is safe, and we'll even consult with your OB/GYN prior to treatment if it makes you feel more comfortable. This morning sickness IV package delivers a boost of hydration through IV fluids. It combats nausea directly with anti-nausea and vomiting medication and a healthy dose of vitamin B complex.
IV Hydration
More than half of your body is water, yet most of us don't drink enough of it to restore our hydration levels every day. Dehydration can leave you feeling sluggish, weak, and sick. Chronic dehydration can take a toll inside and out, affecting everything from your skin's clearness to brain function.
Mobile IV Medics' dehydration IV is one of our simplest packages, but it can make a major difference in your day. It's the same formula most hospitals use to keep you hydrated — a mix of water, electrolytes, and sodium chloride. This mixture helps your body absorb moisture better than simply drinking water, and its effects take place much faster.
Why Choose Us For Vitamin IV Hydration in Chicago?
Rather than taking a trip to the medspa, drip bar, or even the ER, count on Mobile IV Medics to come to you.
All treatments are available seven days a week from 8 a.m. to 8 p.m. and are approved by our pharmacist.
The best part? On average, our IV treatment takes only 45 to 60 minutes!
Recover from dehydration, constipation, colds, hangovers, muscle aches, and the flu quickly with our high-quality mobile IV drips.
Mobile IV Medics is a physician-owned company that employs trained registered nurses to administer IVs. When you order our services, you can rest assured you are in good hands.
Competitive Pricing on IV Drip Treatments in Chicago
Mobile IV Medics have made getting IV therapy fast, convenient, and affordable. The prices listed on our full menu of IV packages cover in-home services, our nurses' travel fees, and the IV treatment itself. Custom IV treatment packages are also available if your unique symptoms require a personalized approach.
IV drip therapy can help you recover from several common ailments, including but not limited to:
Cancer
Postural orthostatic tachycardia syndrome (POTS)
Food poisoning
Nausea
Morning sickness
Cramping
Migraines
Jet lag
Flu
Colds
Indulge in the Fun Atmosphere of Chicago
Chicago, the sprawling Illinois metropolis, has something for everyone. Whether you're a foodie, art lover, or history geek, there's no shortage of things to do in the Windy City. If you're enjoying the city and feel a cold coming on or are experiencing excessive fatigue, you can rely on Mobile IV Medics. 
With IV therapy, you can get quick relief from nagging symptoms or physical discomforts and get back to enjoying all that Chicago offers.
Schedule Your IV Therapy Now
Vitamin IV hydration is a safe and effective way to get the fluids and nutrients you need — from the comfort of your home. At Mobile IV Medics, our team of Registered Nurses will ensure all in-home IV drip treatments are painless by using a topical numbing spray.
If you're looking for an IV treatment specially tailored to your symptoms, Mobile IV Medics can help. If you'd like to customize your IV drip package, reach out to our knowledgeable team and we can discuss the options that may best support your needs. With our convenient online booking system, you'll enjoy the benefits of IV delivery in no time.
Text or call us at 833-483-7477 to inquire about our IV drip treatment packages or book your appointment online with us today!
Mobile IV Medics – Chicago Reviews:
Betrice was awesome. Would definitely sign up again.

[Read More]
I had Betrice as my IV nurse. She was wonderful! Pleasant, punctual, answered all my questions, and explained what she was putting into the IV before doin it. An all around great experience.

[Read More]
I'm super grateful for this mobile IV service, I was feeling dangerously terrible from dehydration and I knew I needed an IV for to hydrate myself quickly and I did not want to pay a lot of money to go to the hospital. A quick google search landed me on this company and within 2 hour I had a license nurse helping me out. My nurse name was Betrice and she was very professional and knowledgeable, definitely recommend her. And the best part is you don't have to go anywhere, you receive treatment from the comfort of your house. Again thank you for offering this service it was extremely helpful that day since I even felt scared of driving that day I was feeling horrible. Recommending to my friends and family for sure.

[Read More]
My experience using Mobile lV Medics was absolutely wonderful. Betrice was my nurse, and she was simply AMAZING! I was experiencing a terrible flare up with my autoimmune issues, as well as experiencing post covid fatigue, and this was just what I needed. Betrice was very knowledgeable, kind, and compassionate with her services. I will definitely book again with Betrice, and I highly recommend her.

[Read More]