IV Therapy in Tampa, Florida
Are you feeling sluggish? Maybe you woke up and didn't feel ready to take on the day like you usually do. Mobile IV Medics has the solution to your problem. We offer high-quality IV therapy that brings relief for the symptoms of colds, hangovers, the flu and even morning sickness. Whatever health issues you're facing, make Mobile IV Medics part of the solution. We're proudly physician-owned so our IVs are developed and monitored by medical professionals. Check us out today!
Jump Ahead: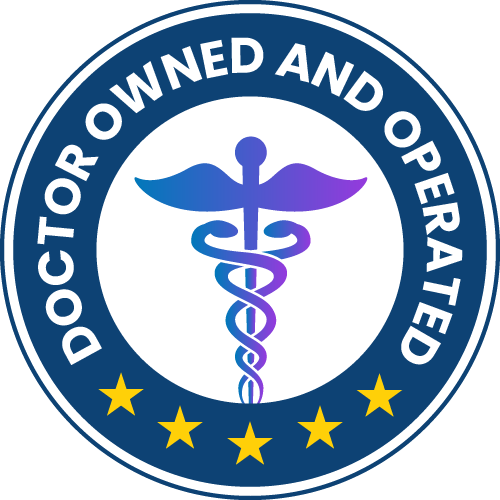 Vitamin IV Packages in Tampa
Don't force yourself to make it through the day if you aren't feeling your best. Our mobile IV drips in Tampa can alleviate your symptoms and hydrate your body so you can recover faster.
Try Our Headache and Migraine Relief Package
A headache or migraine can make you feel uncomfortable for hours or even days. When resting and using pain medication aren't possible or don't help your symptoms, you need another solution. Our headache and migraine drip package combats some of the most common causes of head pain by providing your body with nutrients like:
IV fluid: Rehydrates your body and prepares it to accept more nutrients. IV fluid is the key ingredient in each of our drip packages.
Vitamin C: Keeps your immune system running as it should while reducing inflammation.
Vitamin B-complex: Improves mental and immune functions, which can also result in a nice boost of energy.
Magnesium: Provides support to your nervous and muscular systems. It can also help with migraine auras.
Pain medication: Combats headaches and inflammation.
Nausea medication: Relieves any nausea or vomiting your head pain may cause.
Get a Hangover IV Drip in Tampa
Everyone deserves to go out and enjoy a few drinks every once in a while, but having too good of a night may result in a hangover in the morning. Help relieve this discomfort by scheduling an appointment with our mobile nurses the night before or the morning after for our hangover IV drip package, which includes:
IV fluid
Vitamin B-complex
Pain medication
Nausea medication
Glutathione
With its added glutathione, this drip helps your body break down toxins like alcohol and reduce the inflammation they cause.
Boost Your Immune System
Your immune system plays a crucial role in keeping your body from succumbing to illnesses, so make sure it has everything it needs to do its job with Mobile IV Medic's immune boost IV. This package is full of immunity-building nutrients such as:
IV fluid
Vitamin C
Vitamin B-complex
Glutathione
Zinc
The added zinc in this option provides your white blood cells with extra support to slow and fight against infections.
Get Over Colds and the Flu Faster
Sometimes, sickness is inevitable, but that doesn't mean you have to spend days recuperating from an illness. When you catch a seasonal cold or flu, let our nurses give you our cold and flu drip package to get you back to normal sooner with the help of various substances, including:
IV fluid
Vitamin C
Vitamin B-complex
Pain medication
Glutathione
Zinc
Why Choose Mobile IV Medics in Tampa?
100% Mobile IV Service: We come to you.
One of our certified nurses will go to your office, home, or hotel in St. Petersburg, Clearwater, Palm Harbor, or anywhere in the Tampa area.
IV therapy duration: 45-60 minutes
Mobile IV Service hours & availability: 7 days a week from 8am-8pm.
Top Quality Ingredients: We provide high-quality ingredients in all our IV bags.
What Kinds of IV Therapy Do We Offer?
Our IV drips combat the side effects of many common illnesses. Whether you had a long night out with friends or caught a stomach bug at work, our IV packages add much-needed vitamins, nutrients and fluids to your body. Some conditions our IV therapy is suitable for include:
How Much Does IV Therapy Cost in Tampa, Florida?
Our IV drips help you receive nurse-monitored IV therapy for hydration. Prices vary based on the package you choose, but our saline drip is perfect for those moments when you feel run down and exhausted. It can restore your body with the electrolytes and energy you need to get on with your day.
Do you need a little more than electrolytes? You can customize your IV drip and add vitamins and nutrients for an additional price. If you're looking for something more robust, Mobile IV Medics has exclusive packages. These IV drips can bring relief to symptoms of illnesses or conditions your body is fighting. Each varies in cost based on their amounts of vitamins, nutrients, minerals and electrolytes.
Get IV Therapy Wherever You Are in Tampa
One of the biggest benefits of choosing Mobile IV Medics is our dedication to you. We know how hard it can be to go to the doctor or emergency room when you are sick. That's why we bring our service to you in Tampa. Whether you're at home or work, our team responds within the hour.
When we arrive, you can trust that you are in safe hands. One of our registered nurses will review your vitals. You'll then sign a waiver and our team member will spray your arm with a numbing spray and administer your selected IV therapy.
Contact Mobile IV Medics for IV Therapy in Tampa
Don't let a cold or nausea keep you from the beautiful Tampa sun and the city's fun events. Alleviate your ailment with an IV drip from Mobile IV Medics. There's no need to pull yourself out of bed for a doctor's appointment — we bring a registered nurse and the IV drip right to you. You can even customize the IV drip to meet your needs.
Give us a call at 833-483-7477 or book an appointment online to start your mobile IV therapy.
Mobile IV Medics – Tampa Reviews:
Mobile IV Medics recently came to Tampa and I couldn't have been more thankful for them this past weekend. After a long day of traveling, I was dehydrated and nauseous but didn't know how to get enough fluids down to "catch up". After a quick Google search, I noticed Mobile IV Medics was now in Tampa. I filled out the form online and within an hour, Nurse Chelsea was at my doorstep. The process was quick, painless and easy. I could not be more thankful for Mobile IV Medics!

[Read More]