Mobile IV Therapy Austin
If you've ever gone to the hospital or emergency room for urgent care, you know that one of the first treatments used is the IV drip. IV therapy delivers liquids and medications directly into the bloodstream, bypassing the stomach. This helps you to feel better faster.
Now, you can get the same quick relief at your Austin home, office, or hotel room with Mobile IV Medics. Our team of skilled nurses can bring IV treatments to your door. They'll administer fluids, nutrients, and medications to help you recover fast and get back on your feet.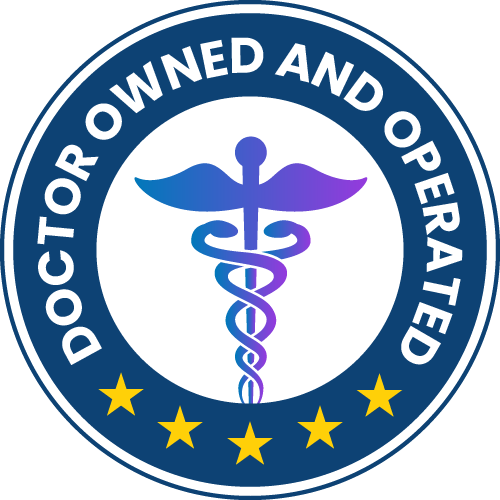 Browse Our IV Drip Treatment Options
How Mobile IV Therapy Works
The process of booking our services is simple. Follow these steps to benefit from our mobile IVs:
Select your treatment online: We have several vitamin IV drips that can help to relieve your symptoms. You can also customize your own to fit your needs.
Book your appointment: Choose a day and time that best fits your schedule. Before your appointment, a nurse will call to medically clear you for an IV.
Sit back while we come to you: Around the time you booked, one of our nurses will come fully equipped to the location of your choice.
Feel the results: With our mobile IV service, we will have you feeling refreshed and relaxed in no time.
IV infusion in Austin can help to alleviate symptoms of a number of common medical complaints:
: Even being just a little dehydrated can deplete your energy and cause headaches and body discomfort. When drinking water doesn't do the trick, try IV therapy.
Nausea: Being sick to your stomach isn't just uncomfortable. It can also be dangerous if you lose too many nutrients too quickly. We offer IV packages designed to calm your nausea and replenish vitamins, amino acids, minerals, and other nutrients.
Are you visiting the Austin area after traveling through one or more time zones? Find relief from jet lag with an IV drip in your hotel room.
Check out our full menu of IV packages today.
What Mobile IV Medics – Austin Offers
(Serving Austin and surrounding areas such as Round Rock and Pflugerville)
Our certified nurses go to your home, office, or hotel in Austin, TX & surrounding areas.
Duration: On average IV treatment takes 45-60 minutes.
Hours: IV therapy is available 7 days a week from 8 am-8 pm.
Top Quality Ingredients: We are physician-owned. We only provide high-quality ingredients in all our IV bags developed and monitored by medical professionals for your safety.
Exceptional Pricing on Quality IV Drips in Austin
We've made getting discrete IV therapy affordable and attainable. Our full IV drip therapy packages start at just $199 for a single bag of rejuvenating IV saline fluid. Each IV package we offer includes all fees, from arranging your customized IV and driving to your home to making sure you get the safe treatment you need.
The prices for IV vitamin therapy and our other treatments cover the IV itself, in-home services, and travel fees for our registered nurses only. Custom IVs are also available if none of our standard IV therapy packages will address your unique symptoms.
Hangover IVs
Party too hard in downtown Austin last night? Our Hangover IV is the perfect way to bounce back quickly when you don't have a couple of days to spare.
Benefit from efficient hydration, vitamins, and electrolytes that can battle even the most persistent symptoms as the alcohol works its way through your system. You may be feeling a headache, nausea, fatigue, or irritability. Luckily, this IV targets the root of the issue to revitalize your organs and your mood and get you on with your day.
The ingredients of this hangover miracle include IV fluid, vitamin B complex, vitamin B12, glutathione, anti-nausea, and vomiting medication, and anti-inflammatory, headache, and pain medication. We also provide special add-ins to maximize your nutrients when you need them most.
NAD+ IV
NAD+ stands for oxidized nicotinamide adenine dinucleotide, and it's one of the most abundant molecules in the body. It works to transform nutrients into energy and help regulate other cellular functions like metabolism, DNA repair, and circadian rhythm. As you age, your levels of NAD+ may decrease, making you feel tired with lowered efficiency in other functions of the body.
If this relates to your health concerns or your situation, consider our NAD+ IV therapy. This IV therapy package includes a one- to four-hour drip session depending on your needs. The simple ingredients of IV fluid and NAD+ help to slow aging, boost metabolism, lower the risk of chronic diseases, and preserve cognitive function.
To enhance your body's essential nutrients further, the NAD+ IV package is also available with several add-ons. Mix in vitamin B complex, vitamin C, vitamin D, magnesium, taurine, zinc, amino blend, and more. With NAD+, you can benefit long-term.
Indulge in the Fun Atmosphere of Austin, Texas
Austin is a decidedly unique and self-professed "weird" Texas community. As such, the town and region present many sightseeing and recreational opportunities. Check out a green bike and hike trail. Scare yourself silly on a haunted Austin tour. Pay homage to past leaders at the LBJ Presidential Library. Just make sure you drink plenty of water and keep up your energy stores.
There is lots to do, and it gets hot in Austin.
Of course, if you overdo it and realize you're depleted or feel like you're getting sick, you can count on Mobile IV Medics. Our nurses will bring IV drips to you, allowing you to better deal with anything from a nagging hangover to the onset of the flu.
Embracing the joys of being in Austin is harder to do if you're not feeling like yourself. With IV therapy, you can get relief from physical discomfort or annoying conditions and get back to doing what you want to do.
Order Your Personalized IV Treatment Package Online
There are many reasons why Mobile IV Medics is the best IV Therapy, Austin has to offer. One reason is the ability to customize your IV therapy based on your symptoms.
We've had the pleasure of working with many types of patients, including athletes, working professionals, stay-at-home parents, brides-to-be, bachelors, college students, and tourists. When you're ready to try IV therapy for yourself, use our convenient online booking system. Within about an hour or so, you'll be able to enjoy the advantages that come with the IV delivery of essential fluids and nutrients into your body.
Reviews of Mobile IV Medics – Austin
Nicole was prompt, professional, and a pure joy! We have used her multiple times for kicking a virus or having one too many drinks with friends. We will use her services again!

[Read More]
Booked it very last minute to help my husband who battled with dehydration: Nicole was amazing and took very good care of him

[Read More]
100% worth it. 6th street got the better of us and would have ended up in a minute clinic or ER if it wasn't for the fluids we got in our room. They should set up shop on 6th street and at every hotel near by.

[Read More]
Had an amazing experience with Elizabeth at Mobile IV medics in San Antonio. I was feeling very tired and dehydrated after my swim meet. Elizabeth gave me a hydration IV and I already feel so much better. I was nervous about the needle but she was so gentle. I barely felt it. She was so kind and seemed so enthusiastic about what she does. 10/10!!

[Read More]
Had a great experience with Mobile IV Medics. A member of my family drank way too much on an empty stomach and had a horrible hangover (dehydrated, nauseous, all the above) and we booked Mobile UV Medics to stabilize her. Mobile IV Medics sent over a nurse names Julie who was fantastic and went above and beyond to make sure my family member was well taken care of and feeling better. High recommend. Thank you, Julie!

[Read More]
Outstanding experience with Nicole and this business. Highly recommended for anything IV in Austin

[Read More]
Such a great experience with Nicole! She did incredible at taking care of me and my wife from our house and we will definitely be making this a regular thing.

[Read More]
Nurse Julie is amazing! She found both our veins on the first try. Over 30 years of experience definitely shows. We will be requesting her for every visit following. Thank you so much for helping us both feel better.

[Read More]
Nicole came to my house and was very nice, very helpful, and very punctual. She administered the IV without issue and was very knowledgeable about her services and the vitamins added. Thank you, I will use your services again

[Read More]
Nurse Jackie was absolutely AMAZING! I am so impressed! Will definitely be requesting her in the future when/ if I get sick again!

[Read More]
I was lucky enough to be treated by Nurse Jennifer, I've attached a picture of her card. She was amazing and gentle and so understanding. After an adult night out she was a complete life saver. My self induced dehydration did not stand a chance against the "hangover" IV cocktail. Terrible headache, nausea, vomiting, all a distant memory and within an hour I was feeling 75% better an hour more 100% better.

My appointment was even fast tracked after I asked for an earlier time. If you are looking for premier treatment, a soft and gentle stick call Nurse Jennifer!

[Read More]
Julie is heaven sent. She truly is amazing. I was feeling really really sick and nauseous from partying too much while visiting my sister here in Austin. The moment Julie walked in the door I felt so calm and at ease. She was so comforting while I felt so sick. I'm scared of needles and she put me at ease and talked me through all the steps and made the experience great. I couldn't recommend her more. It was worth every single penny. I feel so much better and happier. I wish I could take Julie back to NYC with me!! Thank you Mobil IV Austin and Julie for the best experience to make me feel better.

[Read More]