IV Therapy Philadelphia
A Philly drip is easier to get than ever before. Experience Mobile IV Therapy with us!
With registered nurses and targeted therapies, Mobile IV Medics offers a safe and effective way to recover energy and restore your immune system. Our various treatments can help you feel better quickly so you can get back out there and experience everything Philly offers. 
Philadelphia is a wonderful vacation destination and a great place to live. If you're anything like us, you'll find it full of temptation to fill your days with activities — maybe even a few too many. You want to feel your best in this historic city with endless things to do, so it pays to have a solution ready when an overstuffed schedule turns into feelings of dehydration and fatigue. Luckily, residents and visitors in Philadelphia have IV therapy to help them bounce back.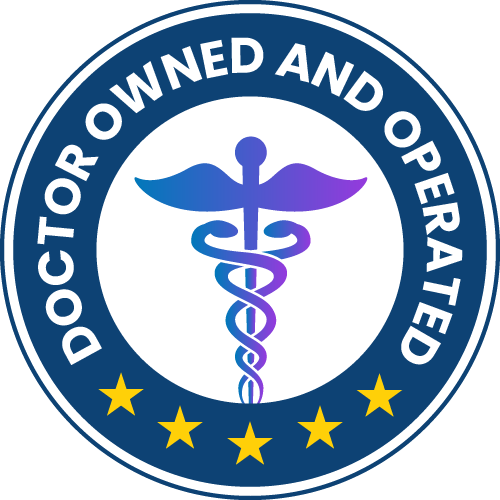 IV Drip Treatments
Why Choose Us For Mobile IV Therapy?
We come to you: We are 100% mobile. An RN will come to your home, hotel, or office to administer the IV.
Doctor-owned and operated: We are physician-owned and review every case for your health and safety.
Duration: 45-60 minutes.
Hours: Seven days a week from 8 a.m.– 8 p.m.
How Much Does IV Therapy Cost in Philadelphia?
Prices for IV therapy in Philadelphia range from $199 — basic hydration IV drip — to $749 — robust NAD+ IV therapy. The price includes everything necessary for the service, including the transportation costs for the nurse coming to administer the drip.
How To Order At-Home IV
IV Drip Services in Philadelphia
IV hydration therapy is an excellent option for those who want to boost their recovery and increase their stamina. We offer a range of IV options to treat symptoms such as fatigue, muscle pain and nausea, and our additional immune boosts are perfect for those looking to stay healthy and active. 
If you are not seeing a treatment that fits your exact needs, customize your blend of ingredients with your goals in mind.
Hangover IVs in Philadelphia
A fun night in downtown Philadelphia isn't always so fun the next day. As the few drinks too many work their way through your body, your organs need to put more effort into eliminating the toxins, and your blood sugar may fall, resulting in unpleasant symptoms. A good night's sleep is almost impossible due to alcohol's effects on your hydration levels. Depending on the alcohol's effects, hangovers can last from a few hours to a few days. Don't let a hangover ruin your week — try our hangover IV package.
Our hangover IV therapy targets the root of your discomfort, with muscle recovery and addressing symptoms like dehydration, headaches, nausea, and fatigue. Your body can significantly benefit from our IV therapies with fluids, vitamin B, vitamin B12, glutathione, and various medications that help with recovery.
IV For Migraine Relief
Regular migraines and sudden attacks are equally as debilitating. If there's a day when getting out of bed isn't an option, call Mobile IV Medics for our migraine IV package.
This package has fluids, vitamin B2, vitamin C, and magnesium, all ingredients that target and reduce a migraine. This option will provide the nutrients your body needs to fight these attacks while rehydrating you and reducing nausea and inflammation.
Read more about the benefits and ingredients of our migraine IV.
Myers' Cocktail IV
As one of our most popular IVs, the Myers Cocktail packs a powerful punch when it comes to treatment. Receiving the vitamins and minerals in this IV package is much more effective than taking oral supplements. Vitamin C is one of the main ingredients that boost your antioxidant properties to reduce inflammation, irritation, and infection and attack viruses in your body.
The Myers' Cocktail is a versatile treatment and can reduce symptoms such as fatigue seasonal allergies, asthma, exhaustion, hangovers, and dehydration. On top of this, the cocktail includes IV fluid, vitamin B complex, vitamin B12, vitamin C, and magnesium to achieve optimal health through the following:
Provide full body hydration
Reduce stress and fatigue
Improve mood and energy
Develop a stronger immune system
NAD+ IV
Another of our popular treatments is our NAD+ IV. NAD+ is a naturally occurring molecule in the body that converts nutrients into energy, fueling several cellular functions. With low levels of NAD+, the body has trouble absorbing nutrients. This can contribute to age-related diseases, including cancer, diabetes, arthritis, cognitive decline, and hypertension. Metabolic homeostasis is essential to a longer life span, and cognitive function, so it's important to maintain your NAD+ levels.
The NAD+ IV drip therapy package has two simple ingredients — NAD+ and IV fluid. To create an extra nutrient boost, you can add other elements to maximize the effectiveness of your IV session.
Choose from different vitamins and minerals such as vitamin C, vitamin D, magnesium, taurine, zinc, amino acids blend, immune boost, biotin, various medications, and additional NAD+. We can provide b vitamins and whatever your body needs.
Hydration IV
Dehydration can cause you to feel lethargic and — of course — thirsty. Whether you need an extra energy boost, following an illness or a long travel day, Mobile IV Medics can help you feel like yourself again.
Long story short, your body needs water to function properly. Proper hydration can improve your mood, mental clarity, skin repair, joint cushioning, and heart health.
With our Hydration IV, you can reap the benefits of proper hydration much faster than drinking water. As the simple saline solution goes straight into your bloodstream, you will feel the effects almost immediately. 
Morning Sickness IV
Morning sickness is a common symptom during the first trimester of your pregnancy. You can try some home remedies to eliminate extreme nausea, such as getting rest, eating small meals throughout the day, and staying hydrated. However, if nausea or loss of appetite becomes too much to handle on your own, our morning sickness IV can help.
This drip treatment contains ingredients to increase energy, replenish your body, and ease your symptoms — all while being safe for pregnancy. These include IV fluid, vitamin B complex, and anti-nausea medications.
During pregnancy, you are eating and supplying enough nutrients for two. Add supplements like magnesium, iron, and amino blends to your IV for an extra boost.
Immune System IV
When flu season rolls around, you want to be sure you are protected. Give your immune system the extra support it needs with our immune IV package.
Our basic immune package includes IV fluid, vitamin B complex, vitamin B12, vitamin C, glutathione, and zinc. These supplementary vitamins and nutrients can help you maintain the levels you need to stay healthy while the simple IV fluid solution keeps you properly hydrated and ready to take on the day.
If you are interested in extra virus prevention, try out our Immune MAX package. This IV therapy option will provide you with more zinc and the highest available dose of vitamin C to effectively fight off any infection that enters your body.
Cold & Flu IV
If you are already sick from a cold or the flu, Mobile IV Medics can help ease your symptoms so you can get back on your feet with a robust IV therapy plan. Our cold & flu IV is the simplest way to get relief, with vitamin C to reduce your cold, magnesium to strengthen your cells, and IV fluid to rehydrate your body.
This drip treatment also contains vitamin B complex, vitamin B12, glutathione, zinc, and anti-inflammatory, pain, headache, and fever medications. Pair the cold & flu IV treatments with our immune boost package for best results.
IV Therapy, Whenever, Wherever
When you request an IV therapy treatment in Philadelphia from Mobile IV Medics, there is no need to leave your location. We understand the importance of getting relief from your symptoms quickly, so we designed our service with flexibility in mind.
Schedule an appointment whenever you need IV hydration to have our registered nurses come to you wherever you are — at home, at work, or while enjoying your vacation.
We serve neighborhoods all over Philly, including:
Old City
Fairmount
Northern Liberties
Busy Day in Philadelphia? We Have Your IV Fluids Covered.
When you're spending time in Philadelphia, it's easy to find your itinerary overflowing with things to do. Philly-favorite activities include:
Visiting the Liberty Bell or Independence Hall.
Taking a walk on the Benjamin Franklin Bridge.
Seeing the sights of the Delaware River Waterfront from Penn's Landing.
Experiencing the city's rich history at the African American Museum or The Franklin Institute.
Watching a baseball game at Citizens Bank Park.
Eating and drinking to your heart's content at the Reading Terminal Market.
Touring neighborhoods like Old City and Society Hill or taking a stroll down South Street to see the hipster culture of Philadelphia.
Though these fun activities are a wonderful way of recharging your mind, the energy it takes to hit all the city's high points can leave your body feeling drained. When it's time to recover from your adventures in Philadelphia, IV therapy is a quick, restorative solution that will hydrate your body and prepare you for the next day.
Set up Your IV Hydration Therapy in Philadelphia
With the convenience of an on-site, on-demand IV drip, there's no need to suffer the symptoms of jet lag, a cold, or a lingering hangover. Book an appointment to have our nurses give you the IV treatment needed for quick relief.
Have questions? Reach out online text or call us to ask how IV vitamin therapy treatment can get you back to enjoying your time in Philly.