Mobile IV Hydration Therapy in New Braunfels
An IV drip is one of the best choices for faster delivery and better absorption of fluids, nutrients, and medications. With Mobile IV Medics, you can experience the full advantages of IV therapy anywhere in New Braunfels, Blanco, Kyle, McQueeney, & Stone Oak, Texas. Our skilled nurses bring this versatile treatment option to your doorstep.
Jump Ahead: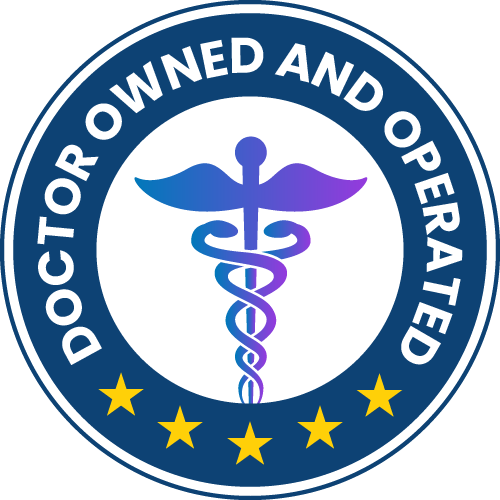 IV Drip Treatment Selection
How It Works
Our scheduling process is quick and easy for your convenience. First, check out our variety of IV options to find one that best fits your needs. You can also build your own package or boost one of ours with add-ons for some extra nutrients.
Next, book your appointment. Indicate a time and day that works best for you. We want to accommodate your schedule! Soon after booking, a nurse will call you to confirm your appointment and make sure you are medically cleared for your IV treatment.
You can sit back and relax until your booking comes around. Our nurses will be on their way to you to treat you in the comfort of your home, office or hotel room. Just make sure to let us know where to meet you!
Before you know it, you'll be on your way to feeling better. Our IVs can help reduce your symptoms within minutes as your body gets a dose of vital nutrients.
Why Choose Mobile IV Medics – New Braunfels
100% Mobile: We bring our services directly to you.
Our certified nurses will visit your home, office or hotel in New Braunfels, Texas and the surrounding areas.
We're available seven days a week, from 8 a.m. to 8 p.m.
The average IV hydration time is only 45 to 60 minutes.
We only provide the highest quality ingredients in all our IV treatments developed and monitored by medical professionals.
Extensive Selection of IV Drips Available
Whether you experience acute or chronic symptoms, Mobile IV Medics has the perfect IV package to accommodate your needs. We let you customize your IV drip with additional nutrients, vitamins or medications for an individualized experience. With IV drips starting at only $199, you can feel better in no time and at an affordable cost.
Our services are friendly, transparent and safe. When you book your appointment, you only pay the charges you approve. Browse our extensive menu of IV treatments to find the right one for you or call us at 833-483-7477 for a personalized recommendation.
Hangover IV
If you're currently feeling the effects of a late night, we have a solution. Mobile IV Medics' hangover IV can help relieve symptoms like nausea, headache, dehydration and more within minutes. Call us, then sit back and relax — we'll come to you fully equipped for the job.
Our hangover IV includes several vitamins and electrolytes to boost your energy and help you get on with your day. When you choose us, you know exactly what's going into your body. Benefit from:
Vitamin B complex: This ingredient is packed with eight vitamins, including riboflavin, niacin, folic acid and thiamin, to aid brain function.
IV fluid: Hydration is the best solution for a hangover, and IV fluid can revitalize you quicker than drinking several water bottles.
Vitamin B12: One of the eight B complex vitamins, B12 can stand on its own, working to maintain energy levels.
Glutathione: This could be one of the most critical ingredients for a hangover. Glutathione packs a punch to aid your organs in breaking down the alcohol toxins and quickening your recovery time.
Other medications: Our hangover IV drip also delivers medications right to your bloodstream. These include anti-nausea, vomiting, anti-inflammatory, headache and pain medications.
Immune System Booster IV
Who has time to be knocked down by a cold or another bug for days or weeks? With our immune system booster IV, you can gear up and give your immune system an extra push.
Hydration is key to ensuring your system has enough fluid to carry the blood cells that keep bodily processes functioning. Proper hydration can also help to filter toxins from the body quickly before they take root. Other ingredients within the immune IV include vitamin D, vitamin C and zinc, which all have been linked to positive immune-boosting effects. We also offer an Immune Max Package that gives you an extra dose of vitamin D and zinc for good measure.
Pair our IV with the following lifestyle choices to power up your immune system even more:
Eat a nutritious diet.
Develop a regular exercise routine.
Reach for a consistent eight hours of sleep each night.
Prioritize hydration!
We Help You Feel Your Best
Whether you're touring the Natural Bridge Caverns or showing off your best moves in Gruene Hall, it's easy to forget about staying hydrated when you're having so much fun. We want our New Braunfels neighbors to feel their best so they can return to enjoying all the parks and attractions our city is known for. Mobile IV therapy is a quick and effective option to get you up and moving again.
Our IV therapy rejuvenates your body by delivering vitamins, saline, amino acids and other essential nutrients into your bloodstream. This trusted method can alleviate many health concerns, such as:
Migraines and headaches: Our IV solution for headaches is specially formulated using vitamin B2, magnesium and fluids to minimize the frequency and intensity of your headaches.
Dehydration: This hydrating IV package features a saline solution that helps you rehydrate fast and restores your energy. It's a more reliable alternative to drinking bottles of water.
Nausea: When those butterflies in your stomach become too rowdy, nausea IV therapy can calm them down. We'll soothe your nausea with a specialized blend of fluids, vitamins and antioxidants.
Enjoy a convenient treatment and a speedier recovery wherever you are in Comal County with Mobile IV Medics. From colds to hangovers, our team of qualified nurses will bring the perfect pick-me-up for your symptoms to the comfort of your current location.
Contact Mobile IV Medics for an Appointment Today
Why wait it out when you can relieve your issues now? Whether you need IV therapy in New Braunfels or beyond, we're happy to travel to you. You can set everything up online.Book your appointment with us today!