IV Therapy Houston
IV therapy offers the most efficient way to deliver needed nutrients, liquids, and medications to patients. That's why medical professionals have used them for years. Now you can get those same benefits from an IV drip in the comfort of your home, office, or hotel room with the assistance of Mobile IV Medics. With Mobile IV Medics, boosting your immune system or alleviating the symptoms of a hangover via a high dose of IV therapy in Houston, is just a call away.
Our IV drip therapy services are on call and once you book with us, we can be at your door within an hour. Fast and effective IV drip therapy treatments are a safe way to help you get back on your feet again.
We have a team of skilled nurses located in Houston who are ready at a moment's notice to bring our IV therapy to you. You can enjoy the many benefits of an IV drip without having to go outside your door. Our IVs address symptoms such as headaches, nausea, and lack of energy and add essential nutrients directly into your bloodstream. Help your immune system feel its best when you book a mobile IV therapy session.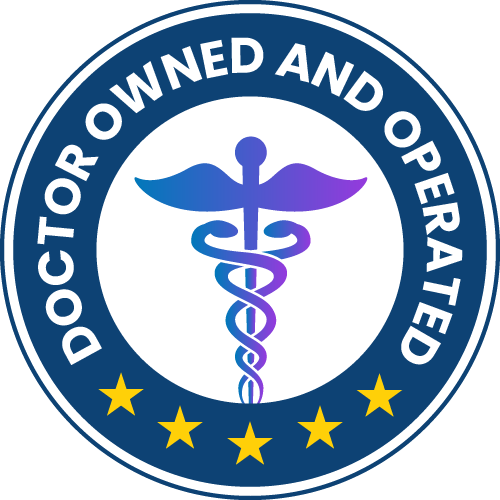 View Our IV Treatments
How Mobile IV Therapy Works
Ordering an IV treatment with Mobile IV Medics in Houston is simple. Follow these quick and convenient steps to benefit from our services.
Select your IV: Explore our wide variety of IV therapy options and find the one that best fits your needs. Customize it with add-ons to get more nutrients out of one session.
Book your appointment: Choose a time that works for your schedule. Soon after you book a time and date, a nurse will call you to ensure you are medically cleared for the IV.
Let us come to you: No need to visit any office or clinic — indicate where you want us to meet you in Houston, then sit back and relax.
Feel better fast: Within minutes of treatment, we can have you feeling refreshed. IVs work quickly, as they're a direct line to the bloodstream.
Benefits of Choosing Mobile IV Medics – Better Than an IV Drip Spa or IV Bar
What do you get when you order an IV drip from Mobile IV Medics? Our service includes:
100% Mobile: IV therapy delivered to your home, office, or hotel in Houston and surrounding areas.
Professional: All IVs are administered by a certified nurse.
Availability seven days a week, from 8 a.m. to 8 p.m.
Duration: Treatment takes 45 to 60 minutes.
Safety: All our IVs include clean, high-quality ingredients monitored and developed by physicians for your health and safety.
Affordable IV Drips Available in Houston
We provide a range of IV drip options. You can select a package as-is or customize it with add-ins. Our medical professionals can also help you select an IV that is right for you.
You can also request a custom-made IV based on your symptoms. Your selection allows you to find the best solution based on how you feel.
Our IV therapy drips begin at $199 for a baseline package that includes travel to your home or office. You'll approve the charge when you book the appointment for our safe service. Learn more about what options we have available on our extensive menu.
Hangover IVs in Houston
Does a hangover have you down for the count? Headaches, nausea, dehydration, and fatigue can persist even days after the initial feeling.
The alcohol working through your body calls for extra effort from your organs to beat off the toxins. Give your body an extra boost with our hangover IV drip therapy.
We have compiled the best ingredients in our IV therapy to provide the best results. IV fluid, vitamin B complex, vitamin B12, and glutathione work together to revitalize your organs and your overall energy so you can face the day.
The hangover package also features anti-nausea and vomiting medication along with anti-inflammatory, headache, and pain medication.
Hangover IVs offer a range of health and wellness benefits, including:
Rehydrating your body: Your body needs water to survive, and alcohol can reduce its absorption. IV fluid delivered right to the bloodstream will be more effective than the water you drink.
Restoring your vitamins: A boost of vitamins can help you think more clearly and bounce back quicker, leading to a shorter recovery time.
Cleansing yourself of toxins: Toxins can prevent your body from functioning correctly. Through IVs, you can get them flushed out fast.
Best of all, you can stay right in your bed when Mobile IV Medics comes to your home to deliver your Hangover IV. Sit back, and feel better.
NAD+ IVs in Houston
The molecule NAD+ — oxidized nicotinamide adenine dinucleotide — converts cells into energy while regulating many other cellular processes. A few of these include DNA repair, metabolism, and circadian rhythm. Maintaining levels of NAD+ is essential to optimal health and your body's functions.
There is a link between low NAD+ and some age-related and chronic diseases. These include cancer, diabetes, Alzheimer's disease, heart disease, arthritis and vision loss. If you or a loved one are at risk of these conditions, you might benefit from NAD+ drip therapy.
IV Therapy can provide fast support for these types of symptoms and deliver medicine fast by bypassing the digestive system which takes much longer to absorb vitamins, minerals, and medicine.
The IV fluid and NAD+ ingredients in this IV Therapy package are simple but mighty. Get a boost of electrolytes, sodium, sugar, and more. Consider some of our add-ons to the NAD+ IV if you want an extra nutrition elevation.
These essential vitamins include vitamin B complex, vitamin B12, vitamin C, vitamin D, magnesium, zinc, amino blend, biotin, tri-immune boost, and more.
Nad IV Therapy Benefits:
Prevention of age-related and neurodegenerative disorders.
Improved metabolism.
Boosted kidney function.
Enhanced energy level.
Regained sensory function.
To learn more about NAD+ and the ingredients in our NAD+ IV check out our treatment page here.
Feel Better Fast With Mobile IV Therapy in Houston
Houston has so many fun things to see and do. Whether you're visiting the Houston Museum of Natural Science, learning about STEM at Space Center Houston, or taking in a game at Minute Maid Park, you have a packed schedule and no time to slow down.
It's easy to get run down amid the high temperatures, and you can become dehydrated or exhausted if you keep pushing yourself.
You can recharge with vitamins, saline, and amino acids delivered through our mobile IV therapy. The delivery system brings all the beneficial nutrients straight to your bloodstream, helping you feel better quickly. You can use our IV packages to alleviate issues such as:
Get in Touch With Mobile IV Medics in Houston to Make an Appointment
You deserve to feel better and get rid of nagging symptoms slowing you down. Consider an easy, IV vitamin infusion to help you feel better with a vitamin boost. Iv Therapy sessions can help you regain energy and mental clarity, improve your immune system functions, help your skin glow, and alleviate pain from headaches, and aches.
Book an appointment for a mobile IV in Houston today, and we'll be on our way to you in no time.