Mobile IV Therapy in Ft. Lauderdale, FL
Whether you're battling an illness, doing some extra work around the house, or enjoying a wild night out, exhaustion and dehydration can strike anytime. But fear not! Our effective and rejuvenating IV treatments are here to save the day and have you feeling your best in a flash.
At Mobile IV Medics, we bring the magic of premium IV therapies straight to your doorstep in sunny Ft. Lauderdale, FL. Although IV hydration or drips help with many conditions, we always recommend consulting your Doctor if you have serious health concerns.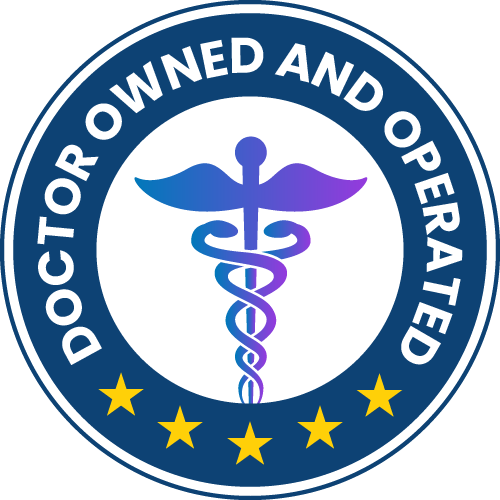 Convenient and Effective Healthcare At Your Doorstep
Our team of registered nurses can usually arrive at your location within an hour. Get ready for an IV drip that can help to alleviate dehydration and vitamin deficiencies among other things. Don't suffer unnecessarily any longer—reach out to Mobile IV Medics today to see if you are a good candidate for Mobile IV Therapies!
IV Treatment Packages & Pricing
We believe in making wellness accessible to all, which is why Mobile IV Medics offers a variety of treatment packages to cater to a wide range of symptoms, all at wallet-friendly prices.
For those seeking the ultimate revitalization, our all-inclusive MIVM Cocktail ($449) is a popular choice. Packed with the perfect blend of our finest ingredients, it's a surefire way to recharge. If you're looking for something simpler, our Basic Hydration package starts at $199, while the NAD Essential Enzyme package is available at $749 for those seeking the next level of rejuvenation.
Rest assured, all our prices cover the cost of the IV, in-home services, and travel fees. Our skilled registered nurses will conduct a comprehensive assessment of your symptoms and recommend the ideal treatment for your unique needs. Need a customized blend? We've got you covered!
Fast IV Treatments Wherever You Are At
Mobile IV Medics is the epitome of convenience. We come to you, right at the corner of where convenience meets refreshment. We're 100% mobile, ready to bring our top-notch services to your home, office, or hotel in Ft. Lauderdale, FL, and the surrounding areas. Whether you're in Jacksonville, Miami, Palm Beach, Orlando, Tampa, or Ft Myers, our certified nurses are at your service.
Why Choose Mobile IV Medics?
Convenience: We are 100% mobile. We come to you!
Time Saver: Our certified nurses go to your home, office, or hotel.
Duration: On average IV treatment takes 45-60 minutes.
Hours: IV therapy is available 7 days a week from 8am-8pm.
Top Quality, Safe Ingredients: We are doctor-owned and operated. We provide high-quality ingredients in all our IV bags developed and monitored by medical professionals for your health and safety.
What Are The Benefits of Getting IV Therapy?
IV hydration therapy offers several benefits that make it a popular choice for individuals seeking fast and effective relief from various conditions. Here are some of the key benefits of IV hydration therapy:
Efficient Hydration: IV hydration delivers fluids directly into the bloodstream, bypassing the digestive system. This method ensures rapid and efficient absorption of fluids, electrolytes, and nutrients, rehydrating the body more effectively than oral intake alone. It can be particularly beneficial for individuals who are unable to drink enough fluids orally due to illness, fatigue, or other factors.
Increased Energy and Vitality: IV hydration therapy replenishes essential vitamins, minerals, and electrolytes that are crucial for maintaining optimal energy levels and overall vitality. By restoring nutrient deficiencies, IV hydration can help combat fatigue, boost energy levels, and enhance overall well-being.
Rapid Recovery from Hangovers: One of the well-known benefits of IV hydration therapy is its ability to alleviate hangover symptoms quickly. IV infusion of fluids and electrolytes can rehydrate the body, flush out toxins, and relieve nausea, headache, and fatigue commonly associated with excessive alcohol consumption.
Enhanced Athletic Performance and Recovery: IV hydration therapy is popular among athletes as it can provide an efficient way to rehydrate and replenish vital nutrients before or after intense physical activity. By restoring electrolyte balance and delivering essential nutrients directly to the cells, IV hydration can enhance performance, promote faster recovery, and reduce muscle soreness.
Immune System Support: IV hydration therapy can be a valuable tool in supporting the immune system. Infusing the body with vitamins and minerals, such as vitamin C and zinc, can boost immune function and help prevent or shorten the duration of illnesses like the common cold or flu.
Relief from Symptoms of Illness: IV hydration therapy can help alleviate the symptoms of various conditions, such as migraines, chronic fatigue syndrome, fibromyalgia, and even the side effects of chemotherapy. By delivering targeted medications and nutrients directly into the bloodstream, IV hydration therapy can provide rapid relief and improve overall well-being.
Customizable Treatment Options: IV hydration therapy offers customizable treatment options to address individual needs. Healthcare professionals can tailor the IV fluids and nutrient combinations based on specific symptoms, conditions, or goals of the patient. This allows for personalized care and optimized results.
How Long Does an IV Hydration Session Last?
With IV therapy sessions lasting just 45-60 minutes, and availability seven days a week from 8 am to 8 pm, you'll experience the ultimate flexibility in boosting your vitality. Your wellness is our priority. You can make an appointment in the middle of the day, at your office if you like. Your lunch break can include IV therapy and rejuvenate you. We want to make you feel better wherever you are, whenever it's convenient.
The Best IV Therapy in Ft. Lauderdale, FL
Since our inception, Mobile IV Medics has been committed to serving the vibrant communities of Southern California, Denver, Las Vegas, Nashville, Atlanta, Texas, Pennsylvania, Chicago, and now Florida. Our dedicated team of experienced nurses is on-call every day, ensuring that those in need can find relief from their ailments and illnesses. From Miami to Fort Myers and beyond, we're here to support your well-being.
Embrace Life's Adventures, Stress-Free
Why Would I Need IV Treatments?
Fort Lauderdale offers a fantastic climate and a coastal paradise with endless activities to enjoy. From socializing at local bars and clubs to spending sun-soaked days at the beach, indulging in retail therapy, or catching waves in the ocean, the options are limitless. However, these exhilarating experiences can take a toll on your body, leading to dehydration and fatigue.
Fear not! Our IV treatments offer the ultimate solution—a quick, easy, and refreshing way to re-energize and revitalize. By delivering essential vitamins, nutrients, and fluids intravenously, you get faster absorption and maximum effectiveness. It's no wonder you see IV drips in hospitals and medical facilities.
Ready to schedule your treatment? Call us at 833-483-7477 or book an appointment online today!
Who Administers the IV Treatments?
Our registered nurses are highly skilled "IV pros" with extensive training and experience. They administer our physician-developed and approved treatments, alleviating your symptoms and guiding you toward optimal wellness.
Booking IV Therapy Has Never Been Easier
Why suffer through the symptoms of a cold, flu, serious illness, or a grueling hangover when help is just a call away? With Mobile IV Medics, you can experience fast relief without stepping a foot outside your home. Just sit back, relax, and let our blend of ingredients work their magic.
Give Mobile IV Medics a call at 833-483-7477 to learn more about our IV treatments or to book a treatment with our skilled RNs. Can't wait to get started? Book an appointment online with us for a typical response time of around 30 minutes. It's time to embrace the revitalizing power of IV therapy and feel better faster!
Read Reviews From Mobile IV Medics – Florida
Nurse Loic was the best! He made me feel completely comfortable and explained each step of the process. Highly recommend!

[Read More]
Nurse Loic was amazing, I felt very comfortable with him and I just knew I was in good hands. Very gentle and communication was spot on. I'm feeling better already.

[Read More]
Amazing in every category ! Loiïc (the nurse) was excellent. He was so professional and the IV was painless. He really explained all of the different therapy options so we fully understood what the best choice was. I have used other therapy services in Miami' & Mobile IV Medics are by far the BEST!

[Read More]
Mobile IV Medics recently came to Tampa and I couldn't have been more thankful for them this past weekend. After a long day of traveling, I was dehydrated and nauseous but didn't know how to get enough fluids down to "catch up". After a quick Google search, I noticed Mobile IV Medics was now in Tampa. I filled out the form online and within an hour, Nurse Chelsea was at my doorstep. The process was quick, painless and easy. I could not be more thankful for Mobile IV Medics!

[Read More]
MOBILE IV MEDICS SAVES THE DAY AGAIN! I live locally in Miami Beach and schedule IV treatment frequently. Mobile IV medics is hands down the BEST, most professional, quick, curious service in all miami !! Nurses Loïc and Kristine are the most amazing nurses I have ever meet. The procedures are always painless they are try professionals at their job.
Thank you Kristine for taking such amazing care of me yesterday ! Mobile IV medics NEVER disappoint.They are #1in SOBE!

[Read More]
Nurse Kristine was exceptional. She was timely and communicative, and I really appreciated her gentle and kind demeanor. I felt very comfortable having her give me an iv (I am not comfortable with needles) and having her in my home.

[Read More]
Mobile IV Medics was everything I needed today. We had been traveling and had a couple long days that led to extreme nausea. I was getting so worried it wouldn't go away and my vacation would be ruined. After a quick Google search, I saw great reviews for MIVM's other locations in the US so decided to give them a try.

Nurse Chelsea was at my door within an hour and was kind, understanding and so helpful. She explained everything to me – her recommendations, how it would make me feel, how long it would take, etc. I really appreciated her knowledge sharing.

The entire process took about 45 minutes from the time Chelsea got here to when she left. I received a bag with fluids and vitamins (including Pepcid) and a B12 shot and my total came to about $235 plus tip.

I would highly recommend Mobile IV Medics Tampa for quick relief right in your own home.

[Read More]
Michael was great! came in, professional but knows how to talk to people and make them feel comfortable. it was my first time getting the IV and it was smooth process. I enjoyed the quickness of how fast I felt better too. definitely will be calling him back for the future!!

[Read More]

Joshua,

Broward County, FL
Kristine Smith RN was excellent. I have been feeling sick for days with a cold. She was very prepared, knowledgeable and very friendly. The process of booking the appointment was very simple. Overall great experience.

[Read More]