IV Therapy Orlando
Orlando is built for mobile IV Therapy. Most people know Orlando as the home of the famous Walt Disney World Resort and Universal Theme Parks. However, walking around these parks and the city takes a toll on your body. The Florida heat and beating sun are two factors that can steal your energy quickly. If you're feeling under the weather and are in the Orlando area, reach out to Mobile IV Medics.
Jump Ahead:
Equipped with several IV packages for a range of ailments, our mobile IV therapy services can help alleviate your symptoms.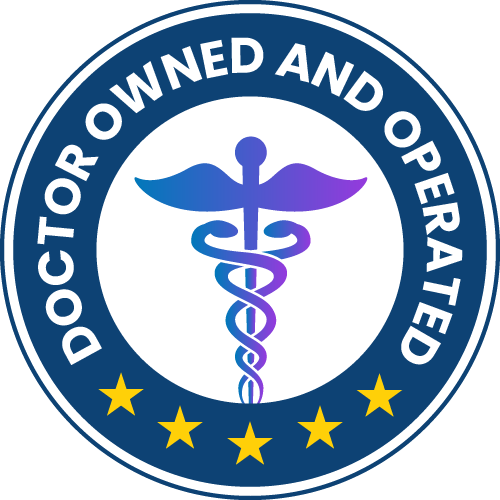 IV Drip Treatment Packages
What IV Therapy Can Do for You
When you're feeling under the weather, getting out of bed and driving to your doctor's office or an emergency room feels like a significant task. That's why you should trust Mobile IV Medics. We send a registered nurse to you with the IV drip package of your choice. Our convenient IV therapy helps with symptoms of a range of conditions that keep you from living your day to the fullest, including:  
Find the Best Migraine Relief Available
Many people suffer from migraines, so we developed an IV treatment to help alleviate the discomfort caused to patients by this condition. Introducing our IV Therapy for Migraines – As soon as you feel symptoms coming on, schedule an appointment with Mobile IV Medics. We'll soon be on our way to you with our migraine relief drip, which is filled with pain-fighting nutrients like:
IV fluid: The hydration from this substance is crucial in restoring your body's balance and infusing your system with the drip's vitamins and nutrients.
B vitamins: Our combination of B-complex vitamins work together to enhance brain and immune function alike.
Vitamin C: This vitamin is renowned for its ability to aid your immune system and reduce inflammation.
Magnesium: Magnesium can regulate your nervous system and relax tense muscles.
Nausea medication: If your migraine is severe enough to cause nausea or vomiting, this medication may help ease your symptoms.
Pain medication: This medication is tailored to help with headaches and inflammation, but it can soothe many other common aches and pains.
Get Over a Hangover With an IV in Orlando
A night out or a game night with loved ones promises fun times you want to repeat again and again. The hangover that comes the next morning? Not so much. Our hangover IV drip lets you get back to your life faster and feel better with substances such as:
IV fluid
B vitamins
Nausea medication
Pain medication
Glutathione
The glutathione in this package helps your system break down toxins like alcohol and is an anti-inflammatory agent, which is helpful for alleviating hangover symptoms.
Boost Your Immune System With IV Vitamin Therapy in Orlando
Anyone can benefit from an extra dose of immune-boosting nutrients. Your immune system could use some help fighting off the potential viruses you encounter every day, from colds and cases of the flu to stomach bugs and coronaviruses. We strive to deliver assistance through a hearty dose of vitamins and nutrients such as:
IV fluid
B vitamins
Vitamin C
Glutathione
Zinc
The added zinc in this package gives your white blood cells extra energy to fight against infection and help slow the replication of foreign cells like viruses.
Relieve Your Cold or Flu Symptoms Fast
Even when you're careful to take care of yourself, you may become sick with a cold or the flu. Aside from feeling under the weather for a while, sick days mean catching up on work later or missing important events to rest and recuperate. Let Mobile IV Medics speed up the healing process with our cold and flu treatment and assist your body by supplying:
IV fluid
B vitamins
Vitamin C
Pain medication
Glutathione
Zinc
In-Home IV Infusion Therapy in Orange County, Florida
100% Mobile IV Service: We come to you.
Our certified nurses will go to your home, office, or hotel in Orlando, Kissimmee, Titusville, Cocoa Beach, or anywhere in Orange County, Florida and it's surrounding areas.
IV therapy typically takes: 45-60 minutes
Mobile IV Service availability in Orlando: 7 days a week from 8am-8pm.
How Much Mobile IV Therapy Costs in Orlando
Our IV drips vary in price based on what's included. Our lowest-priced option is our saline drip — a mix of sodium chloride, water and electrolytes. This IV can hydrate you and restore your body's energy. Some people need more than electrolytes, though. If you require more vitamins and minerals, you can add them to your drip for an extra fee. Mobile IV Medics also has a range of exclusive IV therapy packages for specific ailments.
The price of IV therapy depends on the amounts of vitamins, minerals and medicines in the IV drip. Whatever the problem, we save you the hassle of a hospital waiting room or copays — our price covers the travel costs for the registered nurse coming to you.
An IV Drip Keeps Your Day on Track
If it's a perfect day in Orlando, you and your family may want to enjoy a beach day or trip to a theme park. When you can't shake your sick feeling, don't hang back and let them make memories without you. Call or book an appointment online with Mobile IV Medics. We'll be there within an hour with a registered nurse who can administer your IV drip.
After taking your vitals and having you sign a waiver, you can sit back and relax as our IV therapy restores the energy you need to enjoy the day.
Contact Mobile IV Medics to Book an Appointment
Keep yourself energized and ready to tackle a day in the Florida heat. Mobile IV Medics provide excellent service with the help of registered nurses and pharmacist-approved IV drips. Choose the package that benefits you, and we'll bring our mobile IV drips to you in Orlando. To get started, call us at 833-483-7477 or schedule an appointment online.