Mobile IV Therapy in Miami, Florida
Life can get busy. Who wants to deal with the symptoms of hydration, inflammation, fatigue, migraines or hangovers? Intravenous therapy, commonly referred to as IV therapy, can provide fast, safe relief — and you can have IV therapy in the privacy of your home, office or hotel room.
Jump Ahead
Mobile IV Medics provides discreet IV therapy in and around Miami, Florida. Just book your appointment online and we'll send a certified, licensed registered nurse to your location to administer an IV drip.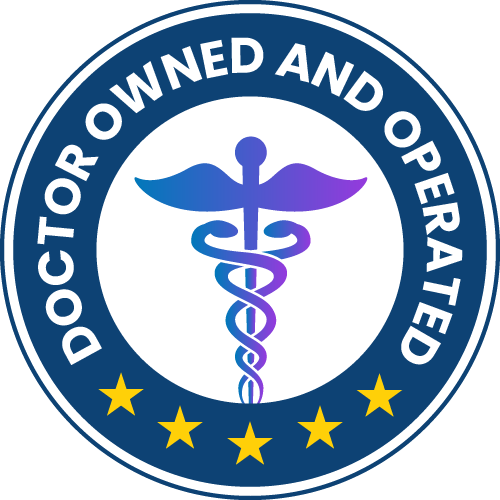 Why deal with discomfort from spending too much time in the sun or hanging out late with friends? With Mobile IV Medics, you can feel like yourself again sooner.
IV Drip Packages
Why Choose IV Therapy?
The premise of IV therapy relies on the science behind the process of delivering fluids, nutrients and medications through the bloodstream. When ingredients such as anti-inflammatories and vitamins are introduced directly into the system, they produce results more quickly than if they were taken orally.
Though you could take time to visit a doctor or emergency room for an IV drip in Miami, hiring Mobile IV Medics is more straightforward and costs about as much as a traditional insurance copay. Plus, you never have to leave wherever you are. From houses to workplaces to hotel rooms, we'll bring your IV therapy to you.
Vitamin Infusion IV Drip Hydration in Miami, Florida
We're physician-owned & have professionals on our staff!
We are 100% mobile. We come to you!
One of our certified nurses will go to your home, office, or hotel in the Miami area.
IV therapy duration: 45 to 60 minutes
Mobile IV Medics Availability: 7 days a week from 8am to 8pm.
What Are Some Examples of IV Therapy Packages in Miami?
Our team offers several types of IV therapy packages for you to choose from when you set up your appointment. Continue reading to learn more about some of our most popular packages.
Hangover Treatment in Miami, Florida
Spending a night out with your friends in downtown Miami can be fun, but the next morning can come with consequences. If you woke up with a headache, nausea, vomiting or fatigue, we have a solution to get you back on your feet.
With our hangover IV treatment, we can help replenish your body with essential nutrients to break down toxins and assist with reabsorption. IV fluid, vitamins B2 and B12, glutathione and anti-nausea medications target even the most stubborn symptoms at the root and give you the needed energy to face the day.
Migraine and Headache Relief
Migraines and headaches can get in the way of your day, decreasing your productivity. Instead of waiting for the headache to subside, try our migraine IV package for quick and efficient relief.
Did you know that low magnesium levels are linked to migraine development? Our migraine relief IV contains adequate magnesium levels to decrease headache symptoms, especially those related to aura, sound or light-triggered migraines. Additionally, vitamins and minerals assist magnesium in relieving painful pressure in your brain.
Immune System Boost
Before flu season hits, your body should be prepared. Today, we have several strategies for preventing illnesses, such as eating well, exercising regularly, receiving vaccinations and sleeping well. With our immune system boost IV, you can give your body the support it needs.
When you order this IV package, it comes packed full of vitamins and nutrients to fight off viruses. IV fluid provides your body with hydration, vitamins B and C are vital for warding off inflammation, and glutathione prevents you from getting sick.
Cold and Flu Package
You don't want to miss a beat, even if you're feeling under the weather. Combat the aches and pains of illness by taking advantage of our IV services.
At the first signs of cold or influenza in Miami, contact Mobile IV Medics for our cold and flu IV drip package that contains vitamins, minerals and medication. These nutrients work together as anti-inflammatory agents to soothe symptoms and help you feel refreshed.
Other Popular Treatments
In addition, we also offer various packages for any ailment. The following are two more of our most popular options:
MIVM package: When you need an IV drip that contains vitamins, fluids, minerals, amino acids and more, the signature MIVM Cocktail always delivers. We especially recommend it for cases involving dehydration, muscle cramping, exhaustion and temporary focus loss.
Myers' package: Invented by Dr. John Myers decades ago, the Myers' IV drip package is an infusion of vitamins to recharge and invigorate.
Remember that we can help you build your own IV therapy package as well. When you book your visit, a registered nurse will call to initiate a screening. At that point, you can discuss swapping ingredients to create a custom package that works for your needs.
We provide several add-ons for each package to ensure you are getting the nutrients you need. These include:
Vitamins: B, B12, C, D and biotin
Nutrients: Glutathione, NAD+, magnesium, taurine, zinc and MIC
Medicines: Anti-nausea, vomiting, heartburn, reflux and inflammatory medications
Special blends: Amino blend, LIPO blend and high-concentration immune boost
Do You Need the Power of IV Therapy in Miami, Florida?
It's easy to overdo it when spending the day in Miami. Maybe you ended up going to Miami Beach and didn't drink or eat enough. Perhaps you couldn't get enough of Zoo Miami and ended up with tired legs, mental fatigue, and a headache. Or the bustling nightlife could have left you utterly happy but depleted.
When you need a pick-me-up to get you back to tiptop shape, consider IV therapy. It's cost-effective and proven, and Mobile IV Medics streamlines the process. Use your smartphone or device to book an appointment now.
Nurse Loic was the best! He made me feel completely comfortable and explained each step of the process. Highly recommend!

[Read More]
Nurse Loic was amazing, I felt very comfortable with him and I just knew I was in good hands. Very gentle and communication was spot on. I'm feeling better already.

[Read More]
Amazing in every category ! Loiïc (the nurse) was excellent. He was so professional and the IV was painless. He really explained all of the different therapy options so we fully understood what the best choice was. I have used other therapy services in Miami' & Mobile IV Medics are by far the BEST!

[Read More]
MOBILE IV MEDICS SAVES THE DAY AGAIN! I live locally in Miami Beach and schedule IV treatment frequently. Mobile IV medics is hands down the BEST, most professional, quick, curious service in all miami !! Nurses Loïc and Kristine are the most amazing nurses I have ever meet. The procedures are always painless they are try professionals at their job.
Thank you Kristine for taking such amazing care of me yesterday ! Mobile IV medics NEVER disappoint.They are #1in SOBE!

[Read More]
Nurse Kristine was exceptional. She was timely and communicative, and I really appreciated her gentle and kind demeanor. I felt very comfortable having her give me an iv (I am not comfortable with needles) and having her in my home.

[Read More]