IV Therapy Atlanta
Atlanta IV Therapy is easier than ever before. When you're feeling down and out from a cold, hangover, migraine pain, or any other non-life-threatening ailments, the last thing you want to do is leave your home to seek treatment. Luckily, you don't have to. Consider the benefits of IV therapy in Atlanta.
Our registered nurses at Mobile IV Medics travel to your office, home, or hotel to provide the benefits of IV therapy for fast relief. Our team of skilled nurses can help you customize any of our IV drip treatments to meet your current needs and enhance your experience, including incorporating your chosen add-ins. The medications, nutrients, and fluids included in our IV hydration packages will help you get back on your feet fast.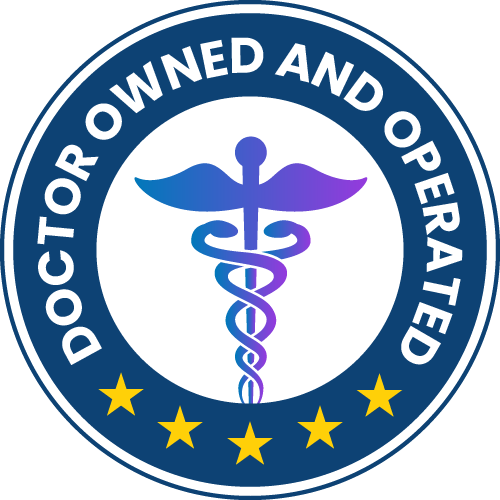 IV Treatment Options
Why Choose Mobile IV Medics – Atlanta
Hours: 8am – 8pm, every day of the week
100% Mobile. We Come to your home, office or hotel.
Physician-Owned: All our IV drips are formulated by a medical professional to deliver you clean, safe, top-quality IVs.
Discrete, Easy, and Affordable IV Therapy in Atlanta
We've made getting mobile IV therapy in your area safe, convenient, and affordable. Each package we offer includes all fees, from driving to your home and customizing your treatment add-ons to ensure you get the nutrients, fluids, and medications appropriate for your symptoms. While we offer a full menu of IV therapy options, custom IVs are also available to meet your specific needs.
Migraine Relief
When your head pounds, it can be hard to find the motivation to face the day. At Mobile IV Medics, we have a migraine and headache relief package to help you relax and get you back on your feet.
A healthy dose of vitamins and fluids is one of the first things you need to target migraine symptoms. Staying hydrated helps your cells function properly. Vitamins B2 and vitamin C can reduce migraine frequency and length by reducing brain inflammation. Magnesium often works for those dealing with an aura, light, or sound-triggered migraine.
Learn more about the benefits and ingredients of our Migraine/Headache IV Package here
Hangover IVs
Waking up with nausea and a pounding headache following a fun night out is never ideal. Hangovers can last from a few hours to a few days, but either way can be challenging to work through. Check out our hangover IV drip package when stubborn symptoms and dehydration have you down.
While hangover symptoms like nausea, dehydration, fatigue, and headaches can persist, hydration is one of the best ways to help your body fight. However, alcohol can affect your overall fluid absorption. Like with migraines, hydrating fluids during hangovers can support your cells' function and break down toxins that have entered your body. Vitamins and minerals like vitamin B12 and glutathione help raise energy levels and reduce inflammation.
Immune Boost IV
Regardless of the preventive measures you take, avoiding the germs of flu season can be challenging. Healthy eating, exercise, and vaccines are all great places to start for better health. Try adding our immune boost IV to your list for instant relief this year.
Hydration is critical for feeling better, as it flushes out viruses and strengthens your body and own immune system in response. Vitamins and minerals — especially vitamin C — help keep inflammation and infections at bay while boosting white blood cells to slow virus replication.
Getting Over Colds or Flu
Don't let your cold dictate how your day will go. Similar to our immune boost IV, we have a package specifically targeting colds and the flu when you feel miserable. A healthy dose of vitamin C reduces the duration of your cold, while magnesium strengthens the cells and produces new ones to boost energy. Hydration with anti-inflammatory medications can boost energy and help ease muscle aches for added relief.
In addition to the options above, Mobile IV Medics has treatments to help alleviate pain from many common ailments, including:
Dry skin

Colds

Migraines

Cancer
For starters, we come to you for IV therapy, so you can relax in a comfortable setting, not wasting time and energy driving to an IV bar, or Doctor's office for vitamin therapy.
Also, when choosing us as your mobile IV drip company, you can trust that your IV is customized to meet your vitamin therapy needs. Our team of Registered Nurses supplies mobile IV treatments approved by our pharmacist and operates under standing orders from our Medical Director.
IV drips are available seven days a week from 8 a.m. to 8 p.m., we come to you to safely and painlessly administer the best IV treatment for your unique symptoms.
When you need at-home IV therapy services for vitamins, allergies, dehydration, constipation, and better health, Mobile IV Medics is only a phone call away. On average, our IV treatment takes 45 to 60 minutes, so you can be sure you're receiving the fastest, most convenient services in the area.
Benefits of IV Drip Therapy in Atlanta
With unique entertainment venues like Fox Theatre, scenic spaces like Piedmont Park, and one of the country's best panda exhibits, Atlanta is a sightseer's dream. At Mobile IV Medics, we want to keep you healthy year-round to enjoy it.
IV drip therapy effectively delivers vitamins, nutrients, and medications directly into the bloodstream, making them available for immediate use. With this method, your digestive system can metabolize supplements quickly.
IV treatments can help improve overall wellness by providing the nutrients and vitamins your body needs to boost energy levels, improve immune health, maintain muscle and tissue strength, and more.
Book an Appointment Online With Mobile IV Medics Today
Book A Mobile Appointment Today
Need an energy boost or better mental clarity? IV therapy from Mobile IV Medics can help you feel better and recover from the symptoms you're experiencing.
The best part? One of our Registered Nurses will be at your doorstep within one hour of the time you call.
We invite you to reach out to us for more information on our pricing options and packages or book your appointment online today.
Mobile IV Medics: Atlanta Reviews
Really great service and enjoyable company while it was being done! Quick response to the appointment request. Highly recommend.

[Read More]

Bethany L., Atlanta, GA
Best service ever!! Nurse Andrea was very professional and caring. Very relaxing experience. If I needed service again I wouldn't even think twice..highly recommend for anyone in need.

[Read More]

Luigy G., Atlanta, GA
Same day service, great communication and Christopher was an excellent representative for the company. I felt at ease the entire time and felt so much better after my therapy.

[Read More]

Cameron B., Atlanta, GA
Andrea was amazing. Very professional and thorough. She discussed the process the whole way through and followed up to see how I was doing. Would do again for sure!

[Read More]

S Spicer, Atlanta, GA
I'm from Mississippi and I had Andrea come to my hotel . She knew exactly what she was doing . I love how she cleaned and wiped all her surface area down before and after . she was great and I would highly recommend her again

[Read More]

Crystal S., Atlanta, GA
Came down with a really bad stomach flu. Felt so dehydrated that my body was going numb. Don't have insurance for the ER so I booked an appointment online (make sure you reply to the text they send you) and within 30-45 minutes a nurse was at my house. Andrea was my nurse and she was amazing. Very friendly, took what I needed into consideration for my health. It saved my life I feel. $200+ versus a huge ER bill? Definitely go with these guys. Thanks Andrea!!

[Read More]

Mark L., Atlanta, GA
This was my second time using the service and I would definitely recommend. Nurse Andrea was professional and made me feel extremely comfortable! She made the experience worth my time and has gained a loyal client because of her excellent caregiver skills! Thank you for helping me feel better!

[Read More]

Stacy J., Atlanta, GA