IV Therapy Dallas
For years, IV drips have been the go-to choice for doctors who want their patients to get fast delivery of liquids, medications and nutrients. Now, you can get the advantages that come from IV therapy in your Dallas home, office, or even hotel room. Skip the office visit and experience at-home IV Therapy from the professionals. How? Simply contact Mobile IV Medics.
Our team of skilled nurses in the Dallas area brings your preferred IV therapy to your door. Get discreet, friendly IV treatment in a comfortable setting. 
Don't suffer from headaches chronic fatigue, nausea, low energy, and dehydration. Feel your best with a mobile IV Therapy.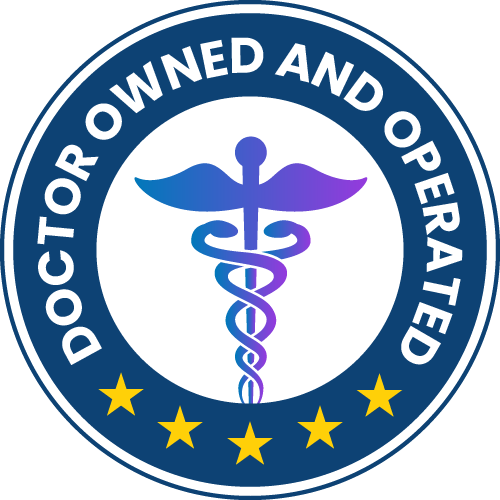 Browse Our IV Treatment Bags
How It Works
When you're not feeling your best, Mobile IV Medics can help you recover. Our straightforward process helps you get treatment and proceed with your day as soon as possible. All you have to do is:
Select your treatment package.
Book an appointment time.
One of our Registered Nurses will arrive on time, perform a quick vitals medical history check, and administer your treatment. You can just sit back, relax, and start healing.
Why Choose Us For Vitamin IV Hydration in Dallas?
Working with Mobile IV Medics is simple:
100% Mobile: We deliver IV therapy directly to you in your home, office, or hotel in Dallas and the surrounding areas.
Doctor Owned & Operated: We are physician-owned and we review every individual case for your health & safety.
Licensed & Certified Practitioners: A certified, registered nurse will administer your IV.
IV Treatment time: 45-60 minutes
IV therapy is available 7 days a week from 8 am-8 pm.
With an accessible process, keeping your body feeling healthier is easier than ever. You can book your appointment online in minutes to start alleviating symptoms now.
Dallas IV Therapy Patients' Benefits
When you don't feel your best, you might not want to drive to a doctor or drip bar for medication. Mobile IV Medics understands, which is why we come to you. Wherever you're comfortable is where we'll administer your IV, quickly and painlessly — it's all benefits and no drawbacks.
Mobile IV Medics is physician-owned. Therefore, we provide high-quality IVs that are developed and monitored by medical professionals for your safety overall wellness, and health.
When you contact us, we do our best to answer right away. When it comes to IV therapy in Dallas and across the country, we pride ourselves on responsiveness so that you can get back to feeling your best.
Going out to get treatment can be expensive and require hours of waiting. With our medical professionals, you stay home while one of our Registered Nurses comes to you and relieves your hangover, allergies, migraine or other ailments.
Affordable IV Drips Available in Dallas
To ensure you get the IV drip option that's best suited to addressing your acute or chronic symptoms, we offer multiple IV package types. This allows you to choose the best one for your situation. You can also personalize any package by adding nutrients essential vitamins or medications.
Our IV drips start at a baseline price of $199 each. This price is all-inclusive. The charge you approve when you book your appointment is all you'll pay for our safe, friendly service.
Which IV therapy treatment is right for you? Read through our extensive menu to decide.
Even if you're feeling good and healthy, you might consider us for Medics for other reasons…
If you struggle with dehydration or getting enough vitamins and antioxidants, our wellness and immune support IVs can help you avoid unpleasant symptoms or prevent them from happening at all.
Hangover IVs in Dallas
Having a good night out doesn't mean you need to subject yourself to a horrible hangover the next day. The next time you have a few too many drinks, schedule an appointment with us the next morning. Our rehydrating Hangover IV Package eases the most common symptoms, including headaches, nausea and vomiting, fatigue, irritability, and anxiety.
Alcohol dehydrates your body, which can cause and worsen many of the most common hangover symptoms. Low fluid levels can also make it more challenging for your body to accept and disperse nutrients where needed. An IV infusion is the best way to rehydrate yourself and prepare your immune system enough to take in the rest of the vitamins and minerals.
Along with medication designed to relieve nausea and pain, this drip includes energy boost and essential nutrients like B-complex vitamins and glutathione. B vitamins help boost your brain function so that you can get back to feeling like yourself right away. Glutathione pushes your body to break down the toxins alcohol leaves behind faster.
NAD+ IVs in Dallas
Our NAD+ IV Package introduces oxidized nicotinamide adenine dinucleotide (NAD) into your system. NAD assists in many of the vital functions we perform every day, from maintaining metabolism to repairing DNA and even keeping our circadian rhythms. It regulates our cellular functions and helps our body convert nutrients into energy.
Despite its fairly recent discovery in the early 1900s, we've learned that NAD affects nearly every aspect of our body's systems. As crucial as this nutrient is, our body tends to produce less of it as we age. And the lower your NAD levels are, the higher your risk for cognitive decline, arthritis, diabetes, hypertension and even cancer. An infusion of NAD can enhance energy levels and cognitive ability, kickstart your metabolism, and improve kidney and muscle function.
Aside from people dealing with neurodegenerative disorders, it's most commonly used for people going through drug and alcohol withdrawal, as it can also reduce common detox symptoms and help you get on the path to recovery with less pain.
Migraine IVs
Anyone can come down with a nasty headache or migraine from a poor diet, loud noises or lack of sleep. Whether you deal with chronic pain or this is the first event for you, Mobile IV Medics' Migraine and Headache Drip Package can restore your nutrient levels, boost immunity, and relieve your pain.
This full IV vitamin package gives you a number of pharmacist-recommended vitamins to aid headaches and migraines. Along with IV fluid hydration, you will receive a boost of vitamin B complex, vitamin C and magnesium. These nutrients can shorten the duration of your migraine and provide anti-inflammatory properties that reduce the intensity of your symptoms. You'll also get anti-nausea and pain medication to relieve any lasting symptoms.
Areas We Serve in Dallas, Texas
Our service area covers many cities around Dallas. We'll be happy to come to meet you at locations in and around:
Irving: With a rich arts scene and a series of historical museums around town, anyone can make their home in Irving. This lively area is considered one of the most diverse cities in the United States.
Garland: The factory industries in Garland manufacture everything from electronics to steel to dairy products. Kraft Foods has a particularly long history in the area, providing jobs in the town since World War II.
Balch Springs: This small town started mostly as a farming area and has grown into a lovely location with easy access to Interstate 635, Interstate 20, and Highway 175.
Plano: Here, you'll find a tight-knit community that's one of the safest cities nationwide. It's a common stop for businesspeople, as many corporations have their homes in the area.
Royse City: A residential community outside of Dallas with connections to Interstate 30 and Highway 66.
Lancaster: One of the oldest cities in Dallas County, Lancaster is a quiet area with great parks and job opportunities. It's a short drive from downtown Dallas.
Carrollton: This Crown Community in suburban Dallas prioritizes its constituents' health and the beautiful nature surrounding the area.
Other cities in our service area include University Park, Seagoville, Heartland, Wylie, and Coppell. If you live around any of these areas, we can work right from your home.
Feel Your Best in Dallas With Mobile IV Therapy
You're never short of things to do in the Dallas area. Whether you're adventuring in the region's green spaces or meeting the aquatic residents at the Dallas World Aquarium, you can easily lose track of time. This makes it easy to become dehydrated or miss out on essential rest.
At-home IV therapy allows you to recharge by delivering vitamins, amino acids, medications, saline, and other essentials into your bloodstream. It's a trusted, rapid way to boost energy and get you back on your feet.
Here are some of the problems our IV packages can help alleviate:
Dehydration: You'll be amazed at how quickly IV fluid can hydrate your body. It's much more effective than if you tried to drink bottles of water, especially if you're already significantly depleted.
Jet lag: Traveling got you down? The pick-me-up that gets you going can be a personalized IV drip filled with vitamins, minerals, and essential nutrients.
Nausea: It's no picnic getting sick to your stomach. IV therapy can help soothe your nausea with vital vitamins and fast-acting medications.
The next time you're feeling a cold coming on, or you're nursing a hangover or migraine, call Mobile IV Medics. Our team of trained nurses welcomes the chance to bring IV fluids and drip therapy to wherever you are in Dallas. Why take a "wait it out" approach to wellness when you can save time and feel better faster?
Contact Mobile IV Medics in Dallas for an Appointment
It's time to get relief from your nagging symptoms. Book your next appointment for IV therapy in Dallas right now. You can do everything online for total convenience. Our nurses will bring everything to you so you can get the benefits that come with IV therapy.
Mobile IV Medics – Dallas Reviews
Johanna from Plano, Texas SAVED ME after too fun of a night! IV was painless, she was quick to come to my hotel and was so calming.

[Read More]
Nurse Shannon is the greatest! Please do yourself a favor and request his care. My dad was bedridden for a week, but Shannon came in to give him an IV, gave our family encouraging advice, and boosted our morale. He was knowledgeable, kind, and answered all the questions we had. He kept an eye on my dad as the IV was administered, the IV was even special-made just for my dad's immune system's needs.

I can't emphasize enough: please request Shannon! He is a godsend. 🙂

[Read More]
I had an excellent experience with this mobile IV Medic. My nurse Lindsay was very knowledgeable, came to my house at the scheduled time and is a great person. I will continue to use this service and have recommended to family and friends. Lindsay and I also discussed the benefits of IV treatments, we discussed my specific needs in great detail.

[Read More]