IV Therapy Ventura County, CA
Intravenous therapy has been used for decades in hospitals to treat patients suffering from a wide range of afflictions. If you live in Ventura County, CA, you can get all the benefits of an IV in the comfort of your home.
Mobile IV Medics offers a variety of premium IV treatment packages that can alleviate the symptoms of everything from migraines to dehydration to hangovers. We'll send a registered nurse to wherever you are, typically within the hour, to deliver a precise blend of nutrients, fluids, antioxidants, and vitamins that will make you feel better and more energized in no time. Here at Mobile IV Medics, we're proudly physician-owned so our IVs are developed and monitored by medical professionals. Get the best IV treatment and service from us today!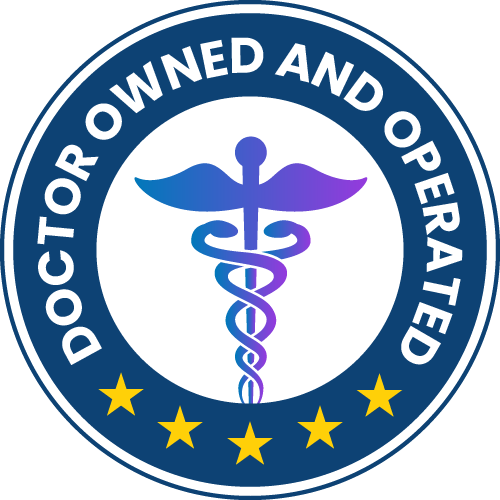 How Much Does an IV Drip Cost?
The cost of IV therapy in Ventura County varies depending on which package you select.
Vitamin IV Therapy in Ventura County
We are 100% mobile. We come to you.
One of our certified nurses will go to your home, office, or hotel in Ventura County.
IV Therapy time: 45 minutes to one hour
Hours: 7 days a week from 8am-8pm.
Anywhere in Ventura County – We Come To You!
Our roots are in Ventura County as this was the first area we served! We have nurses servicing the entire county, including:
Ventura
Oxnard
Thousand Oaks
Camarillo
Simi Valley
Moorpark
Santa Paula
Ojai
Oak View
Oak Park
Westlake Village
& More!
Busy Day in Ventura County? We Have You Covered
The beautiful year-round Southern California weather and proximity to the ocean and beaches means there are lots of fun things to do — many of which can lead to dehydration.
Examples of the many activities that can create the need for IV therapy in Ventura County include:
Hiking
Rock climbing
Coastal sea kayaking
Golfing
Mountain biking and biking on the numerous cycling trails
Partying at the clubs or bars
Surfing or spending the day at the beach
No matter what has you feeling wiped out, a quick blast of fluids, vitamins and nutrients from an IV drip will rehydrate you and help you feel better. All of our treatments receive the approval of our Pharmacist, and our RNs work under the supervision of our in-house Medical Director. You can receive IV therapy in Ventura with complete confidence.
Contact Us to Learn More or Schedule an Appointment Today
The last thing you want to do when you're not feeling well is travel to a doctor's office or health care facility. Let the trained medical professionals at Mobile IV Medics come to your home instead.
Learn more about how our hydration IV therapies in Ventura County can alleviate your symptoms and restore your energy quickly. Give us a call at 833-483-7477 to schedule an in-home visit today. You can also book an appointment online by filling out and submitting our contact form — we'll respond within 30 minutes.
Reviews From Our At Home IV Hydration In Ventura, CA
Such a great service, especially right now. My dr recommended IV hydration to help me re-hydrate while dealing with hyperemesis (extreme morning sickness). The only option my dr could find was going to the hospital but being pregnant that seemed like a high risk. I decided to go the private route and found mobile IV medics. Got an immediate response when I messaged through Yelp (no response using their website though). Nurse Amy was able to come to my house within a few hours, she was amazing! Knowledgeable and professional. I typically do not do well with needles but the whole process was smooth and she did a great job prepping me so that I did not pass out. Also so relieved that they take HSA cards. Will definitely be calling again if I need another round of hydration.

[Read More]
My husband was referred to Mobile Iv Medics by a friend. He called and was able to schedule an appointment within two days. Nurse Wendy came to administer a refreshing vitamin IV. Wendy was not only incredibly professional but also incredibly friendly. She walked my husband through the process and explained the benefits of the treatment. The treatment made a huge difference in my husband's energy level, his ability to sleep and mood. It's been a week since the treatment and he is still enjoying the many benefits. He is looking forward to making the treatments with Wendy into a monthly habit!

[Read More]

Melinda O.,

Thousand Oaks
Normally I'd have to wait in the ER to get my migraine cocktail but having the ability to get my IV done in the comfort of my home was 100% worth it!! Nurse Ken was very informative and transparent throughout the entire process. I'm glad I got my first at home treatment and will definitely be scheduling another appointment as soon as I need one. I highly recommend using Mobile IV. You get the individual care of your nurse and don't have to wait over 5 hours for a 40minute IV treatment.

[Read More]
So I went a little too crazy last night. And was very very hung over this morning. Couldn't keep any fluids or food down or medication. Honestly was considering going to the er. I had never felt this way before. So I decided to give this a try. And oh wow Amy worked wonders on me. Seriously saved my life. When she heard how bad off I was she went out of here and squeezed me in earlier in the day. Was early. And made the entire process a breeze. Great stick on the IV line was very kind and informative as to what she was doing. Checked vitals several times and just took the absolute best care of me! Went from a 1 to a 10 as far as feeling well. And it was not nearly as expensive as I really expected it to be. She also told me they have an immune booster combo that works really well and that this type of therapy really works with most flus, colds, and just overall not feeling well. Highly recommend the service and if you do make sure you ask for Amy!!

[Read More]

Courtney M,

Camarillo, CA
I had been feeling depleted of all hydration from some medication I was taking. Called Mobile IV Medics and they got back to me almost immediately, came to my house a few hours later. Ken was our Nurse and was awesome, knew everything we asked and then some. I got the Meyers cocktail-Def will be doing it again for internal maintenance.

[Read More]
Highly highly recommend!!! I got covid19 and was feeling lousy all week, headache sore throat congestion and cough. Nurse Ken came all the way to the valley from Oxnard and he was great!! Very polite and personable and he explained what each part of the IV does. Next morning and I feel worlds better. Will definitely be booking his services again.

[Read More]

Jane W,

Woodland Hills, CA
Such an amazing staff. I've used this service twice before and the nurses were both so helpful and professional and helped me find the right IV bag for my specific need.
Will definitely be using them again in the future!

[Read More]
I just had my first Mobile IV with Nurse Ken.
What a great experience. Ken was informative and caring. It was so nice not to have to drive anywhere and have the comfort of home.
I'm looking forward to my next IV in two weeks.
I highly recommend mobile IV medics.

[Read More]

Danette H,

Simi Valley, CA
Nurse Ken is absolutely amazing! Not only has he quite literally saved my life because without getting IV Hydration treatments every 1 or 2 weeks I would have to go to the ER frequently or get admitted to the hospital to keep my fluids stable, but he is a very kind and professional person who makes you feel very comfortable and always has a bunch of entertaining stories to tell.

[Read More]
After a week long vacation of boozing, going out in the freezing cold to sit in a hot tub for hours, and going to bed late, my system was wrecked. Plus, I didnt want to take any risks with a comprised immune system mixed with covid on a rampage. I had done IV therapy before on vacation and in vegas so I knew this was going to be the best thing for me. This was even better! I got a same day appointment and could relax in the privacy of my own home and lay on my bed and watch TV. Ken is great, really knowledgeable, made me the perfect "cocktail" based on my needs and fun to talk to. Made my session go by so fast too. I would highly recommend this service and ask for Ken, he is great. Process is easy and the prices are reasonable. I slept.like a baby and woke up feeling like a million bucks, and hydrated too.

[Read More]

Samantha T,

Simi Valley, CA
Just had my first infusion last night and it was AMAZING! Nurse Ken was professional and a
pleasure to work with. He made me feel at ease and got my vein on the first try ( I have tough veins) I can't wait to use Ken for all future needs! Thanks again 🙂

[Read More]
They are very organized, professional, and knowledgeable. Really Enjoy the nurse Wendy who attended me. From the appointment to treatment, felt great the whole time and the results were fantastic. Thank you and see you soon.

[Read More]

Henry C.,

Westlake Village,CA
Quick, easy, and AMAZING service overall. I had the best experience w/nurse Janelle. She was very sanitary and made me feel really comfortable. Also, she is so sweet and even checked in we me a bit after to make sure I was doing alright. I felt like I was in great hands and very thankful for my wonderful experience.

[Read More]