IV Therapy Temecula
Looking for IV Therapy in Temecula? Look no further than Mobile IV Medics. We come to you!
When you feel under the weather, or you have too much wine in Temecula, you want relief fast. Intravenous (IV) therapy is one of the fastest and most efficient ways to replenish your body, delivering vitamins and fluids that help alleviate uncomfortable symptoms and get you feeling better fast. 
With Mobile IV Medics, you can get a wide range of premium IV therapy packages administered wherever you are in Temecula. Our registered nurses will come to your home, hotel, or office within an hour to deliver immediate relief. Contact our team today to schedule your visit. Here at Mobile IV Medics, we're proudly physician-owned so our IVs are developed and monitored by medical professionals. We deliver the best quality IVs and treatment services.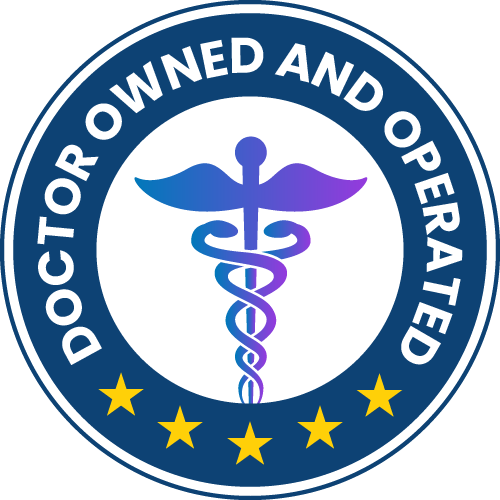 IV Hydration Menu
Advantages of Mobile IV Medics Treatments
For decades, medical professionals have relied on IV therapy to deliver vital nutrients, medicines and hydration. Today, you can get the same high-quality, personalized treatments without leaving your home. Mobile IV Medics allows you to receive convenient IV treatments for common symptoms without visiting a doctor or medical facility. Just choose your package and book online, and we'll come to you.
Our compassionate and reliable team works under our medical director's advisement to design and administer comfortable, effective IV treatments. Unlike oral medications, which the stomach absorbs, IV treatments are delivered more directly, getting to work fast, helping to address and relieve your symptoms.
Your team at Mobile IV Medics is quick to respond to your requests, make recommendations and travel to your location to begin your treatment. Instead of waiting for hours in an emergency room without relief, you can stay home and begin feeling better within the hour.
What IV Treatment Packages Are Available?
At Mobile IV Medics, we offer a wide range of treatment packages designed by pharmacists that can help you recover quickly from common conditions, including:
Each IV treatment package is specially formulated with fluids, antioxidants, vitamins and medicines to help tackle any symptom. You can select from our pre-made packages, supplement with additional vitamins and nutrients or create your own custom infusion drip.
Our most popular IV choice, the Myers' Cocktail, provides a boost of nutrients people often lack, including vitamin B, vitamin B12, vitamin C and magnesium. Together, these elements help replenish your body, improve your mood and restore your energy levels to help you feel 100%.
Not sure which package to choose? Mobile IV Medics can help you decide which ingredient combination will best address your symptoms.
Restorative IV Drip Hydration in Temecula
Mobile IV Medics is a 100% mobile service. We travel to you to deliver top-quality care through IV treatments.
We proudly serve patients across Temecula and Riverside County. Invite us to your home, office or hotel anywhere in Temecula.
Our team is available seven days a week from 8 a.m. through 8 p.m.
Each treatment session takes approximately 45-60 minutes to complete.
Schedule Your Mobile IV Medics Temecula Session
Next time you experience uncomfortable symptoms, turn to the Mobile IV Medics Temecula team for help. We will be by your side within an hour to administer your IV treatment and help you feel your best. Give us a call at 833-483-7477 to learn more about our services, or book your first treatment online to find relief fast.
Read Reviews From Mobile IV Medics
Incredible, professional, and clean service! So thankful I found them. I felt AMAZING and so much energy after my IV. Definitely going to be an IV drip addict after my first session.

[Read More]
I had one of the best experiences of my life in the hands of Richie! He took a very consultative approach to which particular cocktail suited my symptoms and I felt better almost immediately. He was personable, cordial and very meticulous about sterilizing during COVID. I would highly recommend to anyone – I know I will be coming back and asking for Richie again!

[Read More]
Nurse Richie is incredible and changed my life! I tend to get bad hangovers and have always wanted to get an IV. I was in Santa Barbara for my wedding week and felt horrible one morning.

We called Nurse Rich's and he was incredible: professional, knowledgeable, and meticulous. Beyond that he is such a kinda person who was incredibly accommodating to my friends and myself.

We loved him and the service so much we ended up coordinating with him to get IVs for my bridal party!

If you get bad hangovers you don't have to suffer anymore – and there is no one else I would trust more than Nurse Richie.

[Read More]
Richie was so nice and friendly! Ordering an IV was a quick and easy process and they were at my house within the hour. I didn't know what to expect but it was a great experience! The hangover IV helped me turn the corner and feel so much better. HIGHLY recommend.

[Read More]
Richie was a life saver!! I ended up getting the flu for my wedding and he came the night before. I was able to sleep through the night. My best friend messaged him and asked if he was able to come the next day. He didn't have any openings but went out of his way to help me and fit me in. And oh did it help!! I felt so hydrated and energetic. Thanks to him I actually enjoyed my wedding! He's the best!

[Read More]
After returning from a trip yesterday I was feeling tired and like I may be coming down with something. Messaged IV Medics and call it kismet, fate or the stars aligning they were just finishing up down the street and could be at my house in 10 minutes. The nurse went through all the IV options thoroughly as well as answered all my questions. My daughter decided to join me since the set up was quick & painless AND she could continue working. IV Medics took the time to follow up with us tonight and we were both thrilled to report that we were feeling great! We both are looking forward to many more appts in the future for the whole family with IV Medics.

[Read More]
I wish Richie was available in San Francisco.

Anyone who is in need of hangover relief in the Santa Barbra area needs to immediately contact Mobile IV. Came to our hotel within a hour and Richie was personable and made the experience as comfortable as possible.

Life changing.

[Read More]
A huge thank you to Richie!! This was the first time we used the service and won't be the last. So appreciated his prompt response. Was right on time and super fun to talk to.

We will use this service again very soon.

[Read More]
Nurse Richie is a ROCKSTAR!
He explained everything thoroughly. He supplemented The Meyer's Cocktail for my Fibromyalgia and the extreme stress I had been through with a recent death in the family.
I slept for 14 hrs! My insomnia had become so severe in the pass year.
I'm going to discuss this treatment with my MD. I feel a weekly treatment for a month will help me get my strength back. Then switch to bimonthly.

I cannot recommend this wonderful nurse Richie and treatment more!

[Read More]
I was treated to a fabulous low dose MIVM cocktail IV treatment (which is to say, a little bit of all the medications except NAD and LipoC) in the luxurious Estética Mia in Loreto Plaza. I'm not very nervous about needles, but if I were, this is the place I'd want to be for my treatment.

Before my treatment, Nurse Richie and Pharmacist Brad gave brief presentations on the benefits of IV treatments and how accommodating Mobile IV Medics can be. I learned so much about their treatments and realize how beneficial IV therapy is. Not to mention, they can administer your treatment anywhere. No taking time off of work and waiting in a clinic with a bunch of sick people!

During my entire visit, Estética Mia owner Claudia and her staff were attentive and so sweet. They were engaging and warm and added to my relaxing experience. From the amazing refreshments (including pastries from Renauds!) to the peaceful facial mist, Claudia had me feeling right at home and wanting more!

Nurse Richie (a registered nurse) was there every step of the way while my body safely absorbed the cocktail and I had zero worries about any damage to my kidneys or liver like I might by swallowing a regimen of pills. The treatment was quick and easy. I felt good about giving my body some extra TLC!

[Read More]
I own two businesses and also have two small children, so I cannot be out of commission for very long when I'm not feeling my best. Richie is awesome. He was able to squeeze me in same-day, and was super fast and informative. He talked me through different options and was able to help me select what would be most beneficial for me. I highly recommend his services!

[Read More]
Mobile IV Medics has an incredible selection of premium IV therapies, and all geared to making sure your mind and body heals in the best possible way. For me it was a need for re-energizing, hydration, and refreshing, and after the 45 minute session I felt like a new person. I have also heard people talk about the value of these sessions for those nagging hangovers, and I will be there booking on-line again when that happens.

And I have to say the convenience of booking online with a registered nurse made the experience all the more satisfying. They were very thorough in explaining the IV drip system, and making sure I had the best possible combination of IV therapies.

Conscientious, convenient, and caring, Mobile IV Medics exceeded my expectations.

[Read More]
My husband was referred to Mobile Iv Medics by a friend. He called and was able to schedule an appointment within two days. Nurse Wendy came to administer a refreshing vitamin IV. Wendy was not only incredibly professional but also incredibly friendly. She walked my husband through the process and explained the benefits of the treatment. The treatment made a huge difference in my husband's energy level, his ability to sleep and mood. It's been a week since the treatment and he is still enjoying the many benefits. He is looking forward to making the treatments with Wendy into a monthly habit!

[Read More]

Melinda O.,

Thousand Oaks
So I went a little too crazy last night. And was very very hung over this morning. Couldn't keep any fluids or food down or medication. Honestly was considering going to the er. I had never felt this way before. So I decided to give this a try. And oh wow Amy worked wonders on me. Seriously saved my life. When she heard how bad off I was she went out of here and squeezed me in earlier in the day. Was early. And made the entire process a breeze. Great stick on the IV line was very kind and informative as to what she was doing. Checked vitals several times and just took the absolute best care of me! Went from a 1 to a 10 as far as feeling well. And it was not nearly as expensive as I really expected it to be. She also told me they have an immune booster combo that works really well and that this type of therapy really works with most flus, colds, and just overall not feeling well. Highly recommend the service and if you do make sure you ask for Amy!!

[Read More]

Courtney M,

Camarillo, CA
Very Professional I Met Ken the wonderful Nurse and I am so satisfied I Had IV for my immune health and Vitamins and could not be happier ! I feel excellent. COVID-19 protocol was amazing high standards Ken was also so helpful in all aspects answer all my questions and provided Best Customer Service ! I will call again !

[Read More]
I had been feeling depleted of all hydration from some medication I was taking. Called Mobile IV Medics and they got back to me almost immediately, came to my house a few hours later. Ken was our Nurse and was awesome, knew everything we asked and then some. I got the Meyers cocktail-Def will be doing it again for internal maintenance.

[Read More]
Highly highly recommend!!! I got covid19 and was feeling lousy all week, headache sore throat congestion and cough. Nurse Ken came all the way to the valley from Oxnard and he was great!! Very polite and personable and he explained what each part of the IV does. Next morning and I feel worlds better. Will definitely be booking his services again.

[Read More]

Jane W,

Woodland Hills, CA
Such an amazing staff. I've used this service twice before and the nurses were both so helpful and professional and helped me find the right IV bag for my specific need.
Will definitely be using them again in the future!

[Read More]
I just had my first Mobile IV with Nurse Ken.
What a great experience. Ken was informative and caring. It was so nice not to have to drive anywhere and have the comfort of home.
I'm looking forward to my next IV in two weeks.
I highly recommend mobile IV medics.

[Read More]

Danette H,

Simi Valley, CA
Nurse Ken is absolutely amazing! Not only has he quite literally saved my life because without getting IV Hydration treatments every 1 or 2 weeks I would have to go to the ER frequently or get admitted to the hospital to keep my fluids stable, but he is a very kind and professional person who makes you feel very comfortable and always has a bunch of entertaining stories to tell.

[Read More]
After a week long vacation of boozing, going out in the freezing cold to sit in a hot tub for hours, and going to bed late, my system was wrecked. Plus, I didnt want to take any risks with a comprised immune system mixed with covid on a rampage. I had done IV therapy before on vacation and in vegas so I knew this was going to be the best thing for me. This was even better! I got a same day appointment and could relax in the privacy of my own home and lay on my bed and watch TV. Ken is great, really knowledgeable, made me the perfect "cocktail" based on my needs and fun to talk to. Made my session go by so fast too. I would highly recommend this service and ask for Ken, he is great. Process is easy and the prices are reasonable. I slept.like a baby and woke up feeling like a million bucks, and hydrated too.

[Read More]

Samantha T,

Simi Valley, CA