Mobile IV Therapy Broward County, FL
FIV treatments can help with a myriad of ailments. You might have just competed in a serious sporting event. You might have overdone it on the yard work and now you can barely move. Or maybe you have some flu-like symptoms popping up. We are here to help! If you find yourself feeling lousy, dehydrated, or painfully exhausted, an IV hydration treatment could be just the right thing to get you back on your feet again, fast.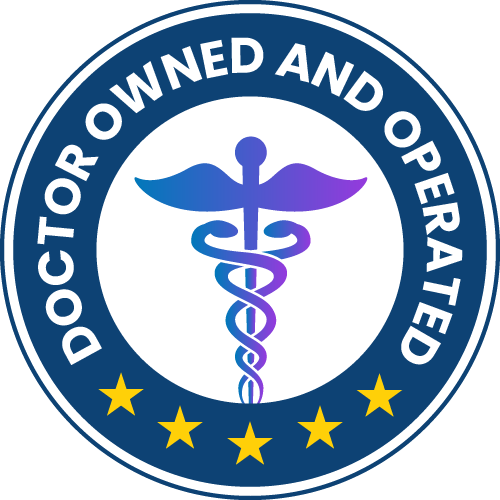 IV Drip Treatments
Mobile IV Medics offers several premium IV therapies in Broward County that you can receive in the comfort of your home, hotel room, or place of business. There's no need to travel to a doctor's office or emergency room just because you're not feeling great. Our team of registered nurses is available to come to you — typically within an hour — to administer an IV drip that can alleviate your symptoms quickly.
Why Choose Mobile IV Medics?
Convenience: We are 100% mobile.
Time Saver: Our certified nurses go to your home, office, or hotel.
Duration: On average IV treatment takes 45-60 minutes.
Hours: IV therapy is available 7 days a week from 8am-8pm.
Top Quality, Safe Ingredients: We are doctor-owned and operated. We provide high-quality ingredients in all our IV bags developed and monitored by medical professionals for your health and safety.
So Much To Do In Broward County, FL
Whether you've been out on an Everglade adventure or soaking up the sun on one of the many beautiful Broward County beaches, you can sometimes end up feeling drained but still want to enjoy your time there. IV Therapy is the perfect way to quickly and conveniently get back to feeling amazing so you can live life to the fullest. Whether you're on vacation somewhere in Broward County or you're a proud resident, we can come to you, wherever you are, and administer the refreshing relief of IV Hydration Therapy. No Urgent care or doctor's office is needed! Serving all cities in Broward County, From Ft. Lauderdale IV drips to Pompano Beach so we can help you start to feel better faster!
We offer a variety of IV packages designed to alleviate specific symptoms of cold, flu, nausea, and more. Some of our packages include:
Who Gives The IV Hydration Treatments?
Here at Mobile IV Medics, we're proudly physician-owned so our IVs are developed and monitored by medical professionals. Your IV Therapy will be administered by an experienced registered nurse (RN). All of our RNs are well-trained "IV pros" who will skillfully administer our pharmacist-approved treatments to alleviate your unique symptoms. With Mobile IV Medics, you are in the best of hands. Our caring staff will advise you on the best treatments for your particular ailments and will help you feel better fast.
How Much Does an In-Home IV Hydration Cost?
Mobile IV Medics offers multiple treatment packages to alleviate a wide range of symptoms at affordable prices.
Many patients opt for our all-inclusive MIVM Cocktail ($449), which contains a precise blend of our best ingredients. Other packages range from $199 (Basic Hydration) to $749 (NAD Essential Enzyme).
All prices include the cost of the IV, in-home services, and travel fees. Our RN will conduct a comprehensive assessment of your symptoms and recommend the best treatment for you. We can even make custom ingredients blends if needed.
What Are The Benefits of IV Hydration Therapy?
IV hydration therapy, also known as intravenous hydration therapy, offers several benefits that have made it increasingly popular among individuals seeking quick and effective hydration and wellness solutions. Here are some of the key benefits of IV hydration therapy:
Rapid Hydration: IV hydration therapy delivers fluids directly into the bloodstream, bypassing the digestive system. This allows for rapid absorption and immediate rehydration, making it an ideal solution for individuals who are severely dehydrated or unable to drink fluids orally.
Quick Relief from Symptoms: IV hydration therapy can provide fast relief from a variety of symptoms, including dehydration, fatigue, headaches, nausea, and muscle cramps. It can also help alleviate the effects of a hangover, the flu, or other illnesses, promoting a faster recovery.
Improved Nutrient Absorption: IV hydration therapy can include a blend of essential vitamins, minerals, and antioxidants that are infused directly into the bloodstream. This ensures maximum absorption and utilization of nutrients, which can be particularly beneficial for individuals with nutrient deficiencies or those who have difficulty absorbing nutrients through the digestive system.
Boosted Immune System: The inclusion of vitamins and minerals in IV hydration therapy can support and boost the immune system. Vitamin C, for example, is known for its immune-boosting properties and can help the body fight off infections and illnesses.
Increased Energy Levels: Hydration and nutrient replenishment through IV therapy can lead to improved energy levels and enhanced overall well-being. It is particularly popular among athletes and active individuals who want to optimize their performance and recovery.
Hangover Relief: IV hydration therapy has gained popularity as a hangover remedy due to its ability to quickly rehydrate the body and flush out toxins that contribute to hangover symptoms. Many people turn to IV hydration after a night of drinking to recover more quickly and feel better.
Customized Treatments: IV hydration therapy can be tailored to individual needs and health conditions. Medical professionals can customize the IV drip's ingredients based on a person's specific symptoms, deficiencies, or health goals.
Convenient and Comfortable: Mobile IV hydration services, like those offered by Mobile IV Medics in Broward CO, FL, bring the treatment to your doorstep, making it extremely convenient. Patients can relax in the comfort of their homes or hotel rooms while receiving IV therapy.
It's important to note that while IV hydration therapy offers numerous benefits, it should not be considered a replacement for regular hydration through drinking water and a balanced diet. IV hydration therapy is best used as a targeted and supplemental approach to address specific needs or symptoms.
How to Book IV Therapy in Broward County FL
You don't have to suffer from the symptoms of the cold or flu, a serious illness, or even a debilitating hangover. Get fast relief without setting foot outside your home. The only thing you have to do is sit back, relax, and feel better.
Give Mobile IV Medics a call at 833-483-7477 to learn more about our IV treatments or to schedule an immediate RN visit. You can also book an appointment online — our typical response time is 30 minutes or less.
Read Reviews From Mobile IV Medics – Broward County
Nurse Loic was the best! He made me feel completely comfortable and explained each step of the process. Highly recommend!

[Read More]
Nurse Loic was amazing, I felt very comfortable with him and I just knew I was in good hands. Very gentle and communication was spot on. I'm feeling better already.

[Read More]
Amazing in every category ! Loiïc (the nurse) was excellent. He was so professional and the IV was painless. He really explained all of the different therapy options so we fully understood what the best choice was. I have used other therapy services in Miami' & Mobile IV Medics are by far the BEST!

[Read More]
Mobile IV Medics recently came to Tampa and I couldn't have been more thankful for them this past weekend. After a long day of traveling, I was dehydrated and nauseous but didn't know how to get enough fluids down to "catch up". After a quick Google search, I noticed Mobile IV Medics was now in Tampa. I filled out the form online and within an hour, Nurse Chelsea was at my doorstep. The process was quick, painless and easy. I could not be more thankful for Mobile IV Medics!

[Read More]
MOBILE IV MEDICS SAVES THE DAY AGAIN! I live locally in Miami Beach and schedule IV treatment frequently. Mobile IV medics is hands down the BEST, most professional, quick, curious service in all miami !! Nurses Loïc and Kristine are the most amazing nurses I have ever meet. The procedures are always painless they are try professionals at their job.
Thank you Kristine for taking such amazing care of me yesterday ! Mobile IV medics NEVER disappoint.They are #1in SOBE!

[Read More]
Nurse Kristine was exceptional. She was timely and communicative, and I really appreciated her gentle and kind demeanor. I felt very comfortable having her give me an iv (I am not comfortable with needles) and having her in my home.

[Read More]
Mobile IV Medics was everything I needed today. We had been traveling and had a couple long days that led to extreme nausea. I was getting so worried it wouldn't go away and my vacation would be ruined. After a quick Google search, I saw great reviews for MIVM's other locations in the US so decided to give them a try.

Nurse Chelsea was at my door within an hour and was kind, understanding and so helpful. She explained everything to me – her recommendations, how it would make me feel, how long it would take, etc. I really appreciated her knowledge sharing.

The entire process took about 45 minutes from the time Chelsea got here to when she left. I received a bag with fluids and vitamins (including Pepcid) and a B12 shot and my total came to about $235 plus tip.

I would highly recommend Mobile IV Medics Tampa for quick relief right in your own home.

[Read More]
Michael was great! came in, professional but knows how to talk to people and make them feel comfortable. it was my first time getting the IV and it was smooth process. I enjoyed the quickness of how fast I felt better too. definitely will be calling him back for the future!!

[Read More]

Joshua,

Broward County, FL
Kristine Smith RN was excellent. I have been feeling sick for days with a cold. She was very prepared, knowledgeable and very friendly. The process of booking the appointment was very simple. Overall great experience.

[Read More]