Georgia IV Therapy
In the fast-paced world we live in, maintaining optimal health and wellness has become increasingly vital and, sadly, sometimes difficult. Recognizing the need for convenient and efficient healthcare services, Mobile IV Medics has emerged as a leading provider of mobile intravenous (IV) therapy in the state of Georgia. By combining the power of advanced medical technology with the convenience of at-home or on-location service, Mobile IV Medics has revolutionized the way Georgians approach their well-being. Don't settle for feeling lousy or using over-the-counter medications to feel better. There is a better way!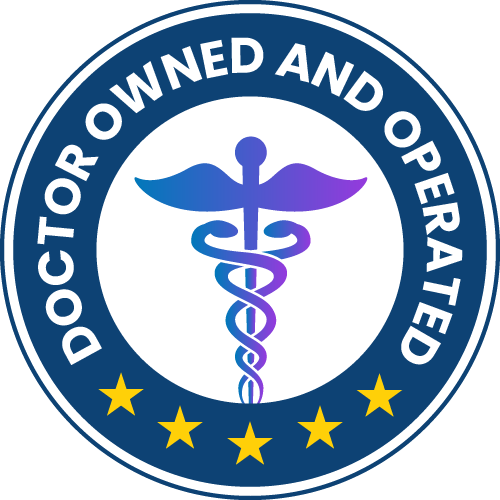 Areas We Serve In Southern Georgia:
New Georgia Cities Coming Soon
IV Drip Therapy in Georgia
Whether you're a resident of the great state of Georgia, or just visiting, there is always something fun to do and see. From Atlanta to Savannah, people enjoy hiking, visiting museums, the aquarium, and the beach; and there is always exciting nightlife to be found in Georgia's beautiful cities and beaches. But all of the fun can leave you feeling wiped out and even dehydrated. An IV drip treatment can be just the thing to get you back on your feet, fast. Mobile IV Medics brings the refreshing, revitalizing benefits of IV drip therapy right to you, wherever you are. Call from your home, your hotel room, or even your place of business and we can meet you there.
Why Mobile IV Therapy Makes Sense
Traditionally, IV therapy was confined to hospitals and clinics, requiring patients to make time-consuming appointments and endure lengthy waiting periods. Mobile IV Medics recognized the need for a more accessible and personalized approach to healthcare, ultimately leading to the birth of our innovative mobile service. IV drip bars have become pretty popular due to the many benefits IV therapy offers, but why go to a clinic when you can have your treatment come to you? If you're feeling wiped out, the last thing you want to do is struggle with driving, traffic, and crowds. Getting private, peaceful treatment in the quiet of your own space makes a huge difference!
Tailored Treatments for Optimal Wellness
Mobile IV Medics offers an extensive range of IV therapy treatments tailored to the unique needs and goals of our clients. Our services include hydration therapy, vitamin infusions, immune support, energy boosts, hangover relief, and athletic recovery. These treatments are administered by skilled, registered nurses who assess each client's specific requirements and customize the IV formulation accordingly. By precisely targeting deficiencies and replenishing vital nutrients, Mobile IV Medics promotes overall wellness and helps individuals achieve their health goals.
What Kinds of IV Drips Are Available?
IV Drip Therapy isn't just for hydration; it can provide a myriad of benefits for people of all walks of life, with all kinds of health needs.
Here is a menu of some of our most popular IV Mixes:
Our most popular IV packages cost $199-399. Below are some of our best sellers in the Peach State!
Our Full IV Menu
Regardless of your experience with Georgia IV therapy, whether you're a newcomer or a long-time user, Mobile IV Medics offers packages that could pique your interest.:
How Much Does IV Therapy in Georgia Cost?
Mobile IV Medics provides IV treatments that start as little as $199, and our prices include the in-home visit, IV drip, and registered nursing services. IV Drips are not an alternative to medical advice and we always encourage you to consult your doctor. However, our prices, in essence, are comparable to most hospital co-pays, but you get to skip the waiting rooms, trips to the hospital, and insurance claims. We have packages available for ongoing support and can custom-curate a cocktail that meets your specific needs. When you meet with one of our registered nurses, they will advise you on what kind of mix would best treat your symptoms and help you meet your health goals.
Certified Medical Professionals
Mobile IV Medics prides itself on employing a team of highly skilled and certified medical professionals. Each of our registered nurses is extensively trained in administering IV therapy and adheres to the highest standards of patient care. Mobile IV Medics ensures that our team is up-to-date with the latest medical advancements and safety protocols, providing a safe and comfortable experience for every client. You're in good hands with Us!
Versatility and Flexibility
Georgians are busy people. One of the key advantages of Mobile IV Medics is our versatility and flexibility in meeting our client's needs. Whether you're hosting a corporate event, planning a wellness retreat, or requiring in-home treatment for an illness or fatigue, Mobile IV Medics can accommodate various settings and occasions. Our services are available on-demand, allowing clients to schedule appointments that align with their busy schedules.
Customer Satisfaction and Positive Feedback
The exceptional service provided by us here at Mobile IV Medics has garnered rave reviews and positive feedback from clients across Georgia. With a commitment to excellence, we consistently exceed expectations, leaving clients feeling rejuvenated and satisfied. The personalized care and attention to detail offered by our team have made us the go-to choice for those seeking premium mobile IV therapy services.
IV Drip Therapy Near Me
Thanks to Mobile IV Medics, when you search for an "IV Drip therapy near you", we can be there within one 1-hour typically. Georgia is a great place to live and play and it is our privilege to support your active lifestyle. We help athletes recover from vigorous competitions, help those who have indulged a little too much in Georgia's thrilling nightlife, or help individuals who are feeling under the weather is what we live for! We provide the best IV drip therapy around because we are Doctor supported and we understand your lifestyle! Contact us or book an appointment online –we can usually arrive at your doorstep within an hour.
Let's Connect!
Mobile IV Medics has redefined healthcare services in Georgia through our pioneering approach to mobile IV therapy. By combining convenience, personalized treatments, and a team of certified medical professionals, we have made wellness accessible and efficient for all. So whether you had one too many beers at the Braves game, or you took in too much of the Savannah sun, we are here to help you recover faster and feel much better…wherever you are. As the demand for mobile healthcare solutions continues to grow, Mobile IV Medics stand at the forefront, ensuring that Georgians like you can prioritize their health without sacrificing precious time and convenience. Call us today!
Schedule Your IV Online Now!
Reviews of Mobile IV Medics Georgia
Really great service and enjoyable company while it was being done! Quick response to the appointment request. Highly recommend.

[Read More]
Best service ever!! Nurse Andrea was very professional and caring. Very relaxing experience. If I needed service again I wouldn't even think twice..highly recommend for anyone in need.

[Read More]
Same day service, great communication and Christopher was an excellent representative for the company. I felt at ease the entire time and felt so much better after my therapy.

[Read More]
Andrea was amazing. Very professional and thorough. She discussed the process the whole way through and followed up to see how I was doing. Would do again for sure!

[Read More]
I'm from Mississippi and I had Andrea come to my hotel . She knew exactly what she was doing . I love how she cleaned and wiped all her surface area down before and after . she was great and I would highly recommend her again

[Read More]
Came down with a really bad stomach flu. Felt so dehydrated that my body was going numb. Don't have insurance for the ER so I booked an appointment online (make sure you reply to the text they send you) and within 30-45 minutes a nurse was at my house. Andrea was my nurse and she was amazing. Very friendly, took what I needed into consideration for my health. It saved my life I feel. $200+ versus a huge ER bill? Definitely go with these guys. Thanks Andrea!!

[Read More]
This was my second time using the service and I would definitely recommend. Nurse Andrea was professional and made me feel extremely comfortable! She made the experience worth my time and has gained a loyal client because of her excellent caregiver skills! Thank you for helping me feel better!

[Read More]