IV Therapy in Jacksonville, Florida
Jacksonville, the biggest city in Florida, is home to beaches, beautiful nature, and diverse cultures. From building sandcastles at the ocean to trying out the local cuisine, there are many ways to spend quality time in the area. If you're not feeling your best, this could put a damper on your fun-filled day.
Jump Ahead
Instead of going to the hospital or waiting a day or more to see your doctor, schedule an appointment with Mobile IV Medics. We provide quality IV therapy from our registered nurses right from your home that can alleviate symptoms of your illness and get you back on schedule.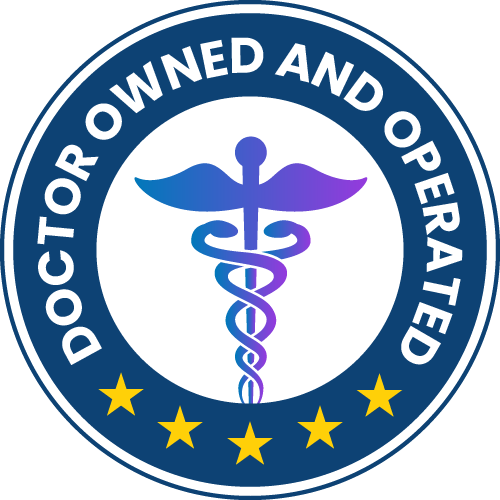 IV Drip Packages in Jacksonville
How an IV Drip Can Help You
When you call Mobile IV Medics, we bring an IV drip and registered nurse to you. A pharmacist designs our IV therapy packages to relieve irritating symptoms that keep you from enjoying your day. Our IV drips contain vitamins, minerals and electrolytes that help your body fight illnesses.
Migraines
Migraines and regular headaches can be unpredictable, and their causes may vary. One day you might have a stress-related headache, and the next could bring a caffeine-triggered migraine. While you never know what can cause a migraine, our migraine and headache IV package can treat it.
This package is designed by pharmacists to specifically target the root causes of migraines. The ingredients include IV fluids, vitamin B2, vitamin C, magnesium and anti-inflammatory and nausea medications. Together, these ingredients can reduce any painful pressure buildup or aura symptoms.
Hangovers
Whether you are on spring break or having a regular night out with friends, fun nights are always happening in the city. After a long night of drinking, your body works double time to break down toxins and replenish your hydration. Doing this on its own can result in lingering hangover symptoms that can knock you down for days. Give your body a boost with our hangover IV package in Jacksonville.
Hydrating is one of the best ways to prevent a hangover, but it can also help after the fact. IV fluids contain saline and electrolytes to restore hydration and alleviate stubborn symptoms. Vitamins B2 and B12 can clear your mind and increase energy levels. Glutathione can then aid these nutrients by breaking down the toxins that alcohol leaves in your system.
Immune Support
Aiming to get eight hours of sleep each night and staying hydrated are great tips for supporting your immune system. Give your body an extra hand in fighting germs and viruses with our immune boost IV package.
Your immune system needs essential vitamins and minerals to keep you healthy. Our package contains IV fluids, B and C vitamins, glutathione and zinc for cell support and slowing virus replication.
Colds or Flu
Even if you are already sick, we have a solution for you. Our cold and flu IV drip contains several vitamins, zinc and medicines that can alleviate symptoms such as fever, body aches and nausea.
When you call us or schedule an appointment online, we'll arrive as soon as possible to help you feel better fast.
In-Home IV Hydration in Jacksonville FL
Learn more about our offerings:
100% mobile IV service: We come to you. Our certified nurses will go to your home, office, or hotel in Jacksonville, Florida.
IV therapy duration: 45-60 minutes
Mobile IV Service hours: We are available seven days a week from 8 a.m. to 8 p.m.
How Much Mobile IV Therapy Costs in Jacksonville
When you go to the doctor's office or emergency room, you may dread the waiting room and expensive copays. Instead, Mobile IV Medics offers our at-home IV drips at varying prices. Our basic saline drip is designed to improve hydration and energy levels. If you need something more substantial, you can add vitamins and minerals to your IV for an additional fee.
Our exclusive packages contain combinations of vitamins and minerals that can help you feel better. Whatever you need, our mobile IV packages in Jacksonville can help you feel ready to tackle your day. Our price also includes a visit from a registered nurse who administers the right IV drip.
Let IV Therapy Get You Through the Day
When you contact Mobile IV Medics, you become a priority to us. We make it our mission to get to you as soon as possible, whether you're at home or work. Wherever you are, a registered nurse will arrive to check your vitals, have you sign a waiver and give you an IV drip. We are proud to be a physician-owned company, so medical professionals develop all our solutions. Once your treatment is finished, you can enjoy the day with renewed energy.
Contact Mobile IV Medics to Start Feeling Better Today
Don't let the emergency waiting room and hassle keep you from receiving instant relief. Mobile IV Medics works fast to meet you at your location and provide IV therapy full of vitamins, minerals, and electrolytes. The result is a healthier, re-energized you that can make the day count.
Call us at 833-483-7477 or schedule an appointment online to start your IV therapy treatment in Jacksonville.