IV Therapy in Jupiter, Florida
Feeling sick can keep you from a bright, beautiful day in Jupiter. If you want to feel better but don't want to deal with the hassle that comes with an emergency room, call Mobile IV Medics. Our team of registered nurses will meet you in your location and provide IV therapy. All you have to do is reach out to us, and we will help get you back on your feet.
Jump Ahead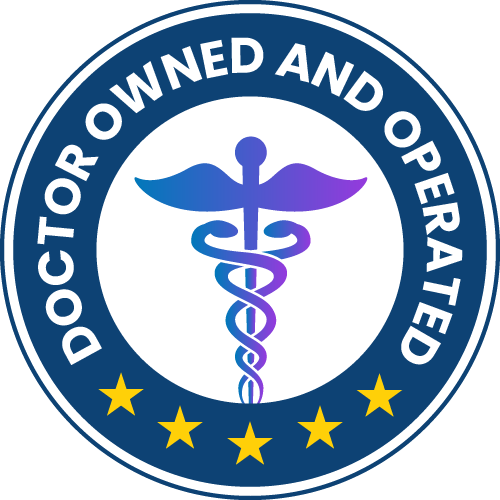 How IV Therapy Can Help You Feel Better
Instead of dragging yourself to the hospital, Mobile IV Medics brings the hospital to you. We're physician-owned and we have medical professionals help us provide you with the best quality IVs and treatment services. We have a registered nurse take your vitals during our visit and administer IV therapy that can restore your energy and focus. Each drip includes a specific amount of vitamins, minerals, and electrolytes. These elements work together to relieve symptoms that make being sick unbearable. Our drips help with ailments, such as:
In-Home IV Drip Hydration Therapy in Jupiter, Florida.
100% Mobile IV Service: We come to you.
Our certified nurses will go to your home, office, or hotel in Jupiter and the surrounding areas.
IV therapy duration: 45-60 minutes
Mobile IV therapy hours: 7 days a week from 8am-8pm.
The Cost of Mobile IV Therapy in Jupiter
Instead of wasting time at the emergency room, you can get an IV drip from Mobile IV Medics. We offer a saline drip that brings hydration and electrolytes to your body, improving your energy levels and mood. You can also customize your IV drips by adding vitamins and minerals for an extra fee.
We offer IV packages for general health and wellness. In addition to common colds and stomach bugs, our exclusive IV drip packages can help with weight loss, beauty routines and wellness recovery. Whatever relief you may need, Mobile IV Medics is here to help. Our cost includes the IV drip, travel to your location and the one-on-one attention you can't get anywhere else.
Keep Your Day in Jupiter Running Smoothly
There is always a range of fun-filled events happening in Jupiter. With numerous beaches and a vibrant population, you may need a few days to get a sense of all that Jupiter has to offer. Some common activities in the city include:
Spending warm days in Carlin Park or Ocean Cay Park and listening to the ocean waves crash on the shore.
Visiting downtown Abacoa's delicious restaurants, concerts and unique shops.
Taking educational expeditions on Juno Beach to learn about and see baby turtle eggs hatch in their nests.
Let Mobile IV Medics help you chase away exhaustion and sickness so you can make every day and activity in Jupiter count.
Book an Appointment With Mobile IV Medics to Take Back Your Day
With the help of Mobile IV Medics, you can make every day in Jupiter special. We offer a range of packages that target and alleviate symptoms of common illnesses. Give us a call at 833-483-7477 or schedule an appointment online to start your IV therapy.
Mobile IV Medics Reviews
Nurse Loic was the best! He made me feel completely comfortable and explained each step of the process. Highly recommend!

[Read More]
Nurse Loic was amazing, I felt very comfortable with him and I just knew I was in good hands. Very gentle and communication was spot on. I'm feeling better already.

[Read More]
Amazing in every category ! Loiïc (the nurse) was excellent. He was so professional and the IV was painless. He really explained all of the different therapy options so we fully understood what the best choice was. I have used other therapy services in Miami' & Mobile IV Medics are by far the BEST!

[Read More]
Mobile IV Medics recently came to Tampa and I couldn't have been more thankful for them this past weekend. After a long day of traveling, I was dehydrated and nauseous but didn't know how to get enough fluids down to "catch up". After a quick Google search, I noticed Mobile IV Medics was now in Tampa. I filled out the form online and within an hour, Nurse Chelsea was at my doorstep. The process was quick, painless and easy. I could not be more thankful for Mobile IV Medics!

[Read More]
MOBILE IV MEDICS SAVES THE DAY AGAIN! I live locally in Miami Beach and schedule IV treatment frequently. Mobile IV medics is hands down the BEST, most professional, quick, curious service in all miami !! Nurses Loïc and Kristine are the most amazing nurses I have ever meet. The procedures are always painless they are try professionals at their job.
Thank you Kristine for taking such amazing care of me yesterday ! Mobile IV medics NEVER disappoint.They are #1in SOBE!

[Read More]
Nurse Kristine was exceptional. She was timely and communicative, and I really appreciated her gentle and kind demeanor. I felt very comfortable having her give me an iv (I am not comfortable with needles) and having her in my home.

[Read More]
Mobile IV Medics was everything I needed today. We had been traveling and had a couple long days that led to extreme nausea. I was getting so worried it wouldn't go away and my vacation would be ruined. After a quick Google search, I saw great reviews for MIVM's other locations in the US so decided to give them a try.

Nurse Chelsea was at my door within an hour and was kind, understanding and so helpful. She explained everything to me – her recommendations, how it would make me feel, how long it would take, etc. I really appreciated her knowledge sharing.

The entire process took about 45 minutes from the time Chelsea got here to when she left. I received a bag with fluids and vitamins (including Pepcid) and a B12 shot and my total came to about $235 plus tip.

I would highly recommend Mobile IV Medics Tampa for quick relief right in your own home.

[Read More]
Michael was great! came in, professional but knows how to talk to people and make them feel comfortable. it was my first time getting the IV and it was smooth process. I enjoyed the quickness of how fast I felt better too. definitely will be calling him back for the future!!

[Read More]

Joshua,

Broward County, FL
Kristine Smith RN was excellent. I have been feeling sick for days with a cold. She was very prepared, knowledgeable and very friendly. The process of booking the appointment was very simple. Overall great experience.

[Read More]