Mobile IV Therapy in San Antonio, Texas
Have you ever been frustrated by how long it can take medicines to work? Does it seem like drinking water hardly makes a dent in your dehydration? Do you wish there was a fast way to treat and get relief from common problems like nausea, migraines, and symptoms of the flu?
The answer to all these issues can come in a surprisingly convenient form: an IV therapy drip.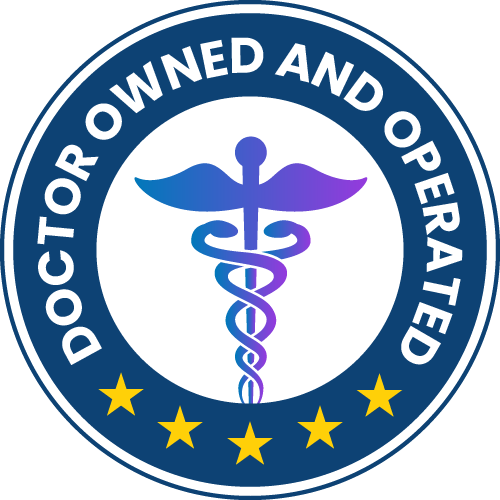 IV drips are used daily in medical facilities because they deliver essential nutrients, liquids like saline, liquid medications, and liquid-based vitamins directly into the bloodstream. This means you get relief quickly because the nutrients and drugs can work immediately.
IV Treatment Options
At Mobile IV Medics in San Antonio, we bring IV therapy to your own home, office, or even hotel room. Our skilled nurses can administer IV drips discreetly on your schedule.
You'll get the care you deserve without overspending or visiting a hospital or urgent care facility.
IV Therapy San Antonio – How It Works
Scheduling an appointment with Mobile IV Medics is as easy as it gets. We are committed to meeting your needs as quickly and efficiently as possible. For this reason, we have created a simple scheduling process for you to book an appointment at your convenience:
Pick your treatment: Browse our variety of IV drip options and find the one that best suits your needs. If you want to include any add-ons, let us know.
Find a time and day that fits your schedule — we are available any day of the week. One of our nurses will call to confirm your appointment and medically clear you for your treatment.
Sit back and relax: Stay where you are — our nurses will come to you! With Mobile IV Medics, you can get sustainable treatment in the comfort of your home or office in San Antonio.
Feel better: Within minutes of our IV treatments, you'll start to feel better as the vitamins, nutrients, and hydration enter your bloodstream.
Why Choose Mobile IV Medics in San Antonio
100% Mobile: One of our nurses will come to your office, hotel, or home in San Antonio & the surrounding areas.
Easily schedule an appointment online for individuals, couples, or groups.
IV Infusion time: 45-60 minutes
Mobile IV therapy hours: 7 days a week from 8 am-8 pm.
IV Ingredients: All our IVs include clean, top-quality ingredients.
Affordable IV Therapy Packages in San Antonio
Because our vast menu of IV treatment options includes a variety of add-ins, each IV package we offer has its own price. For instance, an IV drip of pure hydrating saline begins at $199. Other drips cost more because they include amino acids, minerals, vitamins and medications.
However, you can depend on the fact that the price you see when you book your appointment is all you'll pay. And it's about the same as many emergency room copays.
Not sure which of our popular IV therapy packages to choose? Call or text us to talk with one of our nurses.
Hangover IV
Hangover effects can range from mild to debilitating, but they're all-around unpleasant. Headaches, nausea, dehydration, and fatigue can occupy your thoughts for days. Luckily, Mobile IV Medics offers a solution with our hangover IV. A healthy combination of vitamins and electrolytes — including vitamin B complex, B12, C, and D — enters your bloodstream directly, revitalizing you within minutes. The hangover package also includes medication to reduce headaches, vomiting, and other symptoms.
Our secret ingredient is glutathione. This is possibly the most critical ingredient for combatting a hangover. Glutathione directly breaks down the toxins circulating through your body after you drink alcohol. It's also an anti-inflammatory agent, helping to shorten the length of your recovery time, improve endurance, and decrease your painful symptoms.
We also provide options to add extra nutrients to give you a boost in nutrition when you need it most.
Immune IV
When flu season hits, you're going to want to be prepared. With our immune IV, you can be ready for anything that comes your way. Whether you're currently feeling down or you want to stay healthy, a little immune system boost can help.
The immune IV drip is packed with vitamins and nutrients to help you feel energized and ready to face each day. Benefit from:
IV fluid: Hydrating your body helps blood cells and other nutrients pass through your blood efficiently.
Vitamin B complex: Maintain your energy with this potent mix of B vitamins.
Vitamin B12: Specifically, vitamin B12 can increase the number of white blood cells in your body, providing you with extra immune protection.
Vitamin C: This vitamin works diligently against any infection or virus.
Glutathione: This ingredient helps alleviate muscle aches and inflammation associated with sickness.
Zinc: This mineral can increase white blood cell function to slow virus replication.
NAD+ IV
NAD+ — oxidized nicotinamide adenine dinucleotide — is an essential molecule in your body. NAD+ specifically works to transform cells into energy and maintain your metabolism, DNA repair, and other bodily functions.
Over time, our bodies can naturally lower our NAD+, increasing the risk of age-related conditions such as diabetes, cancer, Alzheimer's disease, arthritis, and hypertension. Our NAD+ IV drip treatment can bring you back to a healthy level during a one- to four-hour session — the length depends on your own health and needs.
With NAD+ solution and IV fluid, all the vitamins and ingredients in this package are simple but powerful. For an extra boost, you can add ingredients like vitamin C, vitamin D, magnesium, zinc, biotin, and additional NAD+ as needed.
To learn more about NAD+ and the health benefits visit our NAD+ treatment page.
Enjoy Life in San Antonio With IV Drips
The city of San Antonio has great historical significance. At the same time, it's a modern, thriving community where you can stay busy from morning until night. For instance, residents and visitors alike enjoy coming to The Alamo, strolling along the San Antonio River Walk, exploring the Natural Bridge Caverns, and heading to SeaWorld.
After a busy day, you might feel a little depleted or even sense that your immune system has taken a dive. Rejuvenate your digestive system rapidly with an IV drip. IV therapy can bring you back to your energetic self so you can tackle tomorrow with ease.
IV drips can help you deal with symptoms from conditions such as:
Dehydration: Losing too much water too fast can lead to anything from nausea and headaches to mental fog and physical discomfort. An IV drip can send fluids and nutrients into your body immediately.
Flu symptoms: Have you been suffering from the flu or a bad cold? Kick your symptoms to the curb with vitamin-rich IV drip therapy.
Headaches and migraines: A pounding head can be a sign that you need IV treatment. The next time a migraine strikes, contact Mobile IV Medics.
Of course, we have many other IV packages as well. Check out our complete lineup to see which treatment can serve your current needs.
Why Wait to Get Relief? Get Mobile IV Therapy in San Antonio
Never again just sit back and "wait it out" when you feel uncomfortable. A home-based mobile IV therapy session is as close as your phone or computer. Book an appointment to schedule our team of nurses to come to your San Antonio location.
We're pleased to serve patients from all walks of life, including professionals, homemakers, athletes, college students, bachelors, bachelorettes, and visitors to our thriving Texas community. 
Mobile IV Medics – San Antonio Reviews:
I am a migraine sufferer and yesterday I had the best experience with Mobile IV Medics. I had horrible vertigo and nausea & vomiting so I couldn't drive. This was way less expensive than an urgent care or ER visit & way more convenient because the care came straight to my front door! RN Elizabeth Aranda was both skilled and caring … she got the IV on the first stick and I hardly felt it. Within minutes I was feeling better. She even text me later in the evening to check on how I was doing. I highly recommend this service and will definitely be use them again!

[Read More]

Modesta G.,

San Antonio, TX
Thank you, Elizabeth!! Can't say thanks enough to Mobile IV, my mom had been feeling horrible for 4 days & couldn't seem to kick whatever it was. I had the idea of these mobile iv's I had heard of & found Mobile IV, requested an appointment at around 12:45pm. Not sure what to expect, got a text to confirm time & a few other questions, had a same day appointment. Elizabeth not only had an impressive resume, she was kind & a wealth of knowledge for my mom who had been sick for days. She already sounds better & feels better, the most important part! She got the immune boost + a shot of b12, life changing is what she called it. Thanks so much, Elizabeth for being so caring, efficient, & kind to my mom!!! This is really an awesome service to use!! I will definitely recommend to my friends!! Elizabeth even texted my mom later to check in on how she was feeling! How cool is that!

[Read More]

Sugar L.,

San Antonio, TX
I was really impressed with their service. I booked them the same week as New Year's Eve and they very kindly accommodated my group. They are a little pricier than some of the places that have a store front but it is well worth the cost! The nurse and her assistant were both very attentive especially considering we had 10 people needing IVs. I will definitely use them again for events and personal use!

[Read More]

Krystal P.,

San Antonio, TX
Great experience! Very professional, Elizabeth did an amazing job at answering all my questions and made some recommendations based on my needs.
Will definitely recommend it.

[Read More]