Mobile IV Hydration Therapy in Las Vegas
Whether you're in Las Vegas for business or pleasure, you want to feel your best every moment. But when illness, jet lag, migraines, food poisoning and other ailments strike, you might find yourself down for the count.
Jump Ahead:
Fortunately, Mobile IV Medics can bring our rejuvenating IV therapy to you. From immune system support to hydration and hangover relief, our intravenous (IV) therapy packages can get you back on your feet. Book an appointment with our Las Vegas branch to have a registered nurse (RN) come to your aid with an IV package.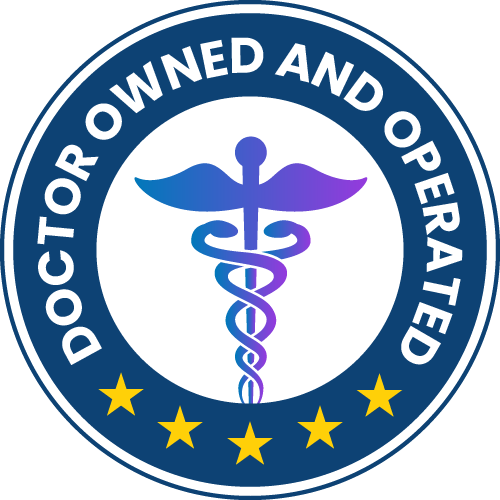 Las Vegas IV Drip Treatment Packages
Why Choose Mobile IV Medics for IV Therapy
100% Mobile: We administer IV therapy directly to your home, hotel, or office in Las Vegas and the surrounding areas.
Safety: We are physician owned so all our IVs are developed and monitored by medical professionals for your health and safety.
Top Quality Ingredients: Our priority is offering clean, high-quality IV drips.
Professional: A certified, registered nurse will safely administer your IV.
IV Treatment Duration: 45-60 minutes
Hours: 7 days a week from 8am-8pm.
Easy Online Scheduling: Hassle-free online booking
A nurse can be at your door in one hour. (subject to availability)
IV Drips for Numerous Conditions in Las Vegas
Mobile IV therapy is a versatile procedure that can improve various symptoms. At Mobile IV Medics, we have a broad range of packages to alleviate everything from minor illnesses to chronic medical conditions.
Book a mobile IV therapy appointment in Las Vegas for:
Hangovers: IV therapy can rehydrate your body and boost energy levels after a long night out.
Dehydration: IV therapy can rehydrate your body fast.
Morning sickness: Administering vitamins and medication through an IV can alleviate nausea and vomiting.
Migraines and headaches: Vitamin B, vitamin C, magnesium and anti-nausea medication can ease your migraines.
Immune system support: Vitamin C boosts immune system function to help you avoid illness and recover faster.
Workout recovery: Our IV packages rehydrate your body and energize your cells after strenuous exercise.
Cold and flu symptoms: IV bags for cold and flu contain vitamins, minerals and medications that relieve symptoms fast.
Food poisoning: IV therapy can attack the pathogens causing you to feel ill.
Our IV Therapy Process
If you live in or are visiting Las Vegas, scheduling IV therapy through Mobile IV Medics is simple. To get started, browse our IV packages to find the right option for your situation. Once you've decided what you want, you can schedule an IV drip appointment online or over the phone by providing your contact information, preferred solution and desired time. We'll get back to you soon — usually within 30 minutes — and we can send a nurse to you within an hour.
Your nurse will arrive with everything needed to provide your treatment. They'll clear and sanitize a space where you can relax and receive your IV therapy. After a quick injection, you'll relax while the IV package's ingredients alleviate your symptoms. Most treatments last 45 minutes on average.
Our IV Fluid Packages
We have an IV package for various common conditions. Some of our most popular IV therapy options in Las Vegas include:
What Is Mobile IV Therapy?
Mobile IV therapy is a medical treatment you can receive from the comfort of your home or hotel room. When you schedule an appointment with Mobile IV Medics, an RN will bring your preferred IV package and administer it on the spot. IV therapy can alleviate symptoms of dehydration, food poisoning, jet lag, hangovers, colds, morning sickness and even conditions like cancer and postural orthostatic tachycardia syndrome (POTS).
During IV therapy, your nurse will insert a needle into a vein in your arm. A catheter connects the needle to an IV drip bag containing the type of fluid you select when scheduling the appointment. Most IV bags contain saline and a mixture of vitamins and minerals tailored to your needs, including dextrose, vitamin B, vitamin C, calcium, magnesium and various antibiotics.
Dripping the fluid directly into your bloodstream allows it to bypass the liver's metabolic process, so the medication takes effect sooner. We use fine needles for smooth insertion and maximum comfort.
Mobile IV therapy is easy to fit into your schedule, as most treatments take an average of 45 minutes to complete. Feel free to read a book, watch TV or use your free arm for work during your session.
IV Drip Treatment Packages
IV therapy is a versatile procedure that can improve various symptoms. At Mobile IV Medics, we have a broad range of packages to alleviate the symptoms of everything from minor illnesses to chronic medical conditions.
Hangover IV in Las Vegas
Las Vegas never sleeps, so it's common to have late nights out on the town. However, if you had one drink too many, the following day may not be as fun. Hangovers can have stubborn symptoms that last from a few hours to a few days. When a headache, nausea, dehydration and fatigue have you down, consider our hangover IV drip package.
This package contains vitamins and minerals to directly target your symptoms and get you feeling better in no time. IV fluid, vitamin B complex, vitamin B12 and glutathione work together to increase absorption and break down toxins. Anti-nausea and anti-inflammatory medications are also included to block pain receptors causing an upset stomach or headache.
Migraine and Headache Support
Migraines and headaches can be caused by various reasons, including diet, physical tension, stress, lack of sleep, bad posture and light sensitivity. Even worse, once a headache or migraine is triggered, they can overstay their welcome. Instead of spending the whole day in your dark bedroom, call Mobile IV Medics. We have a migraine and headache IV package to soothe head pains.
With a migraine, inflammation causes pressure in your brain, creating that familiar pounding sensation. This package includes IV fluids, vitamins B complex and C, magnesium and anti-inflammatory medications, targeting your symptoms at the root.
Nausea Relief
Whether you have a stomach bug or a regular upset stomach, nausea and vomiting can cause your body to lose essential nutrients that aid healing. Replenish those vitamins and minerals with our nausea IV package.
This simple but powerful package comes with vitamin B complex, IV fluid and anti-nausea medication to help you recover quickly and comfortably.
Other Treatments
In addition to these popular IV options, book a mobile IV therapy appointment in Las Vegas for:
Personalize Your IV Treatment Packages in Las Vegas
You can enhance your Las Vegas IV therapy package by selecting add-ins at $20 a piece. We can help you determine which additional nutrients will provide the greatest benefits within your package selection. Our optional add-ins include:
Amino blend
Anti-heartburn and reflux medicine
Anti-inflammatory, fever, headache and pain medicine
Anti-nausea and vomiting medicine
Biotin
Glutathione
LIPO
Magnesium
MIC/carnitine (counts as three add-ins)
NAD+ ($590 per 500mg)
Taurine
Tri Immune Boost
Vitamin B complex
Vitamin B12
Vitamin C
Vitamin D
Zinc
Book an Appointment
Mobile IV Medics is proud to bring convenient IV therapy to patients in Las Vegas. Our concierge service allows you to fit an effective IV therapy session into your day.
We have a team of talented RNs ready to ensure a comfortable experience and a sales team ready to walk you through our options. With such a wide IV package selection, you can find an option for many ailments and conditions.
With Mobile IV Medics, you can schedule a same-day appointment to receive competitively-priced IV therapy. Create your appointment today or contact us online for more on our packages.
Mobile IV Medics: Las Vegas Reviews
Scheduled an inquiry online. For a call within an hour to set up appointment for the following day. Sherry, the nurse who came to my home was so nice. I would def recommend this place to anyone.

[Read More]
Scheduled an inquiry online. For a call within an hour to set up appointment for the following day. Sherry, the nurse who came to my home was so nice. I would def recommend this place to anyone.

[Read More]