Mobile IV Therapy in Texas
IV drips have been used in medical settings for generations as a way of getting fluids, medications and nutrients into patients efficiently.
At Mobile IV Medics, we make it convenient for anyone to get the benefits of IV therapy in Texas. This allows you to discreetly address problems such as dehydration, jet lag, nausea, hangovers, cold symptoms and other nagging acute and chronic issues wherever you are.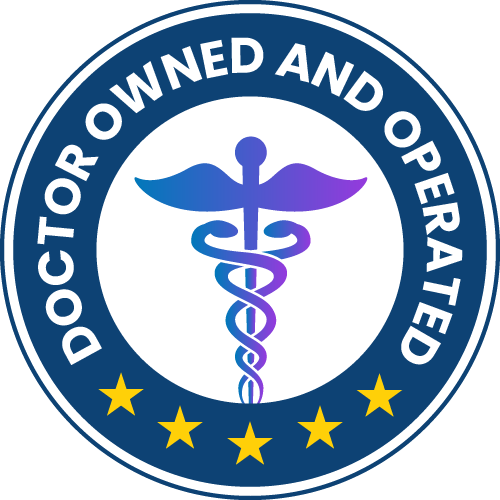 Areas We Serve in Texas:
Mobile IV Therapy Drip Packages
We have a number of IV drip cocktails and packages to address the widest range of problems patients face in Texas. You can choose any treatment you want and schedule your IV therapy right from your device:
IV Hydration Package: It can be easy to become dehydrated after playing sports, hiking outside or visiting tourist sites. The IV Hydration treatment sends fluids and essential nutrients right into your bloodstream for rapid rehydration.
Cold and Flu IV Drip Package: Give your immune system the critical boost it needs to fight against colds and the flu. Containing several vitamins and minerals, including vitamin B12, vitamin C and zinc, the Cold and Flu IV Drip is popular year-round.
Immune System Support IV Package: Many life events can lead to lowered immunity, such as stress, sleep loss and getting sick. Rejuvenate your body with an IV drip designed to send vitamins and antioxidants into your bloodstream.
Food Poisoning IV Package: Even if you try your hardest, you may experience food poisoning from time to time. Don't let it knock you out for days. Instead, choose this vitamin-rich mobile IV treatment.
Morning Sickness IV Drip Package: Pregnancy can lead to vomiting, sour stomach, headaches and other uncomfortable symptoms. Feel better after an IV drip cocktail featuring vitamins and safe anti-nausea medications.
Hangover IV Drip Package: Hangovers happen, even if you think you're being careful and not overdoing it. Solve your toughest hangover issues with IV therapy designed to get you feeling like yourself. This drip contains both nutrients and medicines.
NAD+ IV Drip Package: From time to time, your body's levels of the essential enzyme NAD+ may fluctuate, often leading to fatigue and general low energy. Reset your system by delivering NAD+ intravenously at your Texas home, office or hotel.
Weight Loss IV Drip Package: Dropping pounds can be challenging. However, an IV drip made up of fluids, vitamin B, the nutrient MIC and other add-ons allows you to more confidently take charge of your weight loss.
MIVM Cocktail IV Drip Package: Feel like you need an IV drip cocktail that does it all? The Myers' Cocktail IV is a best-selling solution containing a variety of minerals, vitamins, amino acids and molecules. If needed, medicines like anti-nausea drugs can be added as well.
Jet Lag IV Drip Package: When your body's natural circadian rhythms get thrown off by travel across time zones, you can feel the results. Restore your body's fluids and nutrients with an IV drip designed to tackle jet lag. In addition to vitamins, this IV treatment also contains medications including anti-inflammatories to reduce body aches.
Energy and Focus IV Drip Package: Sometimes, you just need a spike in vitamins B and C, as well as amino acids, to regain your concentration levels. This IV therapy is ideal for hard-working professionals and older students.
Recovery IV Drip Package: Weekend warrior training left you dragging? Did you overdo a visit to the gym this week? Recover with help from an IV drip of lipotropic nutrients, vitamins and more.
Migraine and Headache IV Drip Package: You don't have to suffer through another migraine attack. When severe headaches strike, knock them back with an IV drip cocktail. From heavy doses of essential vitamins to effective medications, the migraine and headache IV drip helps you get on your feet faster.
Beauty IV Drip Package: Does it seem like your appearance has taken a toll due to life events such as stress? IV treatment can rehydrate your body and add lost nutrients and vitamins back into your system.
Myers' Cocktail IV Drip Package: Developed by renowned medical professional Dr. John Myers, the Myers' Cocktail remains a highly requested IV drip in Texas. Return your body's balance with IV therapy that includes everything from vitamins to minerals.
Nausea IV Drip Package: Woke up with an upset stomach? Vomiting throughout the day or night? Don't allow yourself to lose water and essential vitamins. Order IV therapy containing a variety of elements and medications to settle your stomach and soothe your mind.
HER IV Drip Package: Many women suffer from PMS symptoms and other problems in and around the time they get their period. Strike back against cramping and discomfort with vitamin-filled IV therapy.
Enjoy Safe, Mobile IV Therapy in Texas
Mobile IV Medics proudly serves many areas in Texas, including Dallas, San Antonio and Austin.
Enjoy concierge service style IV therapy treatment wherever you need it with the help of our team of dedicated traveling nurses. We're a physician-owned business that is ready to provide you with the best quality IVs and treatments.
Who Schedules IV Drips in Texas?
We don't have a "typical" patient in Texas. People from all walks of life trust us for their IV therapy needs. We've served homemakers, athletes, business professionals, residents, tourists, bachelors, bachelorettes and college students — just to name a few of our growing list of satisfied clients.
If you're not feeling your best, IV treatment at your house, office or hotel could be an excellent way to get back to wellness.
Order an IV Drip in Texas
Ready to try IV therapy? After booking an appointment, you can expect our team of highly trained nurses to arrive in about an hour to get you back to health.
Reviews of Mobile IV Medics – Texas
Johanna from Plano, Texas SAVED ME after too fun of a night! IV was painless, she was quick to come to my hotel and was so calming.

[Read More]
Nurse Shannon is the greatest! Please do yourself a favor and request his care. My dad was bedridden for a week, but Shannon came in to give him an IV, gave our family encouraging advice, and boosted our morale. He was knowledgeable, kind, and answered all the questions we had. He kept an eye on my dad as the IV was administered, the IV was even special-made just for my dad's immune system's needs.

I can't emphasize enough: please request Shannon! He is a godsend. 🙂

[Read More]
I had an excellent experience with this mobile IV Medic. My nurse Lindsay was very knowledgeable, came to my house at the scheduled time and is a great person. I will continue to use this service and have recommended to family and friends. Lindsay and I also discussed the benefits of IV treatments, we discussed my specific needs in great detail.

[Read More]
I am a migraine sufferer and yesterday I had the best experience with Mobile IV Medics. I had horrible vertigo and nausea & vomiting so I couldn't drive. This was way less expensive than an urgent care or ER visit & way more convenient because the care came straight to my front door! RN Elizabeth Aranda was both skilled and caring … she got the IV on the first stick and I hardly felt it. Within minutes I was feeling better. She even text me later in the evening to check on how I was doing. I highly recommend this service and will definitely be use them again!

[Read More]

Modesta G.,

San Antonio, TX
Thank you, Elizabeth!! Can't say thanks enough to Mobile IV, my mom had been feeling horrible for 4 days & couldn't seem to kick whatever it was. I had the idea of these mobile iv's I had heard of & found Mobile IV, requested an appointment at around 12:45pm. Not sure what to expect, got a text to confirm time & a few other questions, had a same day appointment. Elizabeth not only had an impressive resume, she was kind & a wealth of knowledge for my mom who had been sick for days. She already sounds better & feels better, the most important part! She got the immune boost + a shot of b12, life changing is what she called it. Thanks so much, Elizabeth for being so caring, efficient, & kind to my mom!!! This is really an awesome service to use!! I will definitely recommend to my friends!! Elizabeth even texted my mom later to check in on how she was feeling! How cool is that!

[Read More]

Sugar L.,

San Antonio, TX
I was really impressed with their service. I booked them the same week as New Year's Eve and they very kindly accommodated my group. They are a little pricier than some of the places that have a store front but it is well worth the cost! The nurse and her assistant were both very attentive especially considering we had 10 people needing IVs. I will definitely use them again for events and personal use!

[Read More]

Krystal P.,

San Antonio, TX
Great experience! Very professional, Elizabeth did an amazing job at answering all my questions and made some recommendations based on my needs.
Will definitely recommend it.

[Read More]
Nicole was prompt, professional, and a pure joy! We have used her multiple times for kicking a virus or having one too many drinks with friends. We will use her services again!

[Read More]
Booked it very last minute to help my husband who battled with dehydration: Nicole was amazing and took very good care of him

[Read More]
100% worth it. 6th street got the better of us and would have ended up in a minute clinic or ER if it wasn't for the fluids we got in our room. They should set up shop on 6th street and at every hotel near by.

[Read More]
Had an amazing experience with Elizabeth at Mobile IV medics in San Antonio. I was feeling very tired and dehydrated after my swim meet. Elizabeth gave me a hydration IV and I already feel so much better. I was nervous about the needle but she was so gentle. I barely felt it. She was so kind and seemed so enthusiastic about what she does. 10/10!!

[Read More]
Had a great experience with Mobile IV Medics. A member of my family drank way too much on an empty stomach and had a horrible hangover (dehydrated, nauseous, all the above) and we booked Mobile UV Medics to stabilize her. Mobile IV Medics sent over a nurse names Julie who was fantastic and went above and beyond to make sure my family member was well taken care of and feeling better. High recommend. Thank you, Julie!

[Read More]
Outstanding experience with Nicole and this business. Highly recommended for anything IV in Austin

[Read More]
Such a great experience with Nicole! She did incredible at taking care of me and my wife from our house and we will definitely be making this a regular thing.

[Read More]
Nurse Julie is amazing! She found both our veins on the first try. Over 30 years of experience definitely shows. We will be requesting her for every visit following. Thank you so much for helping us both feel better.

[Read More]
Nicole came to my house and was very nice, very helpful, and very punctual. She administered the IV without issue and was very knowledgeable about her services and the vitamins added. Thank you, I will use your services again

[Read More]
Nurse Jackie was absolutely AMAZING! I am so impressed! Will definitely be requesting her in the future when/ if I get sick again!

[Read More]
I was lucky enough to be treated by Nurse Jennifer, I've attached a picture of her card. She was amazing and gentle and so understanding. After an adult night out she was a complete life saver. My self induced dehydration did not stand a chance against the "hangover" IV cocktail. Terrible headache, nausea, vomiting, all a distant memory and within an hour I was feeling 75% better an hour more 100% better.

My appointment was even fast tracked after I asked for an earlier time. If you are looking for premier treatment, a soft and gentle stick call Nurse Jennifer!

[Read More]
Julie is heaven sent. She truly is amazing. I was feeling really really sick and nauseous from partying too much while visiting my sister here in Austin. The moment Julie walked in the door I felt so calm and at ease. She was so comforting while I felt so sick. I'm scared of needles and she put me at ease and talked me through all the steps and made the experience great. I couldn't recommend her more. It was worth every single penny. I feel so much better and happier. I wish I could take Julie back to NYC with me!! Thank you Mobil IV Austin and Julie for the best experience to make me feel better.

[Read More]