Mobile IV Therapy Orange County
Migraines, muscle cramps, dehydration, and the flu are just a few of the many conditions that can make life miserable. Most of us would do just about anything to alleviate the debilitating symptoms of these ailments as quickly as possible.
If you live in Orange County, you don't have to drag yourself to the doctor or ER to get fast relief. Mobile IV Medics can be at your home within an hour to administer a safe and effective IV treatment that will help you feel better in no time.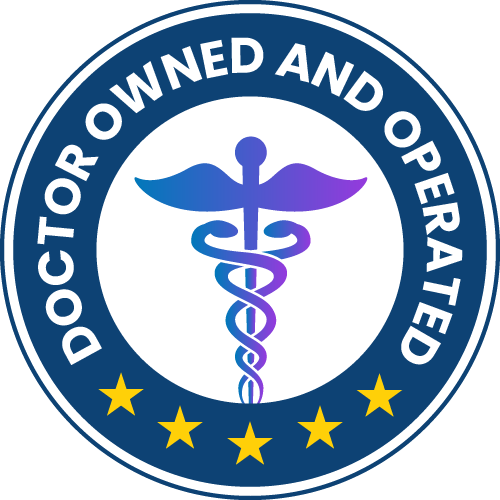 You'll receive a visit from one of our registered nurses who is an "IV pro" and who knows how to make the experience as convenient and comfortable as possible.
Drip IV Treatment Packages
Why Choose Us For Mobile IV Therapy in Orange County?
We come to you. Mobile IV Medics is 100% mobile.
Doctor Owned & Operated: We are physician owned and we review every individual case for your health & safety.
Licensed & Certified Practitioners: Our certified nurses will go to your home, office, or hotel.
Popular IV Packages: Beauty IV, Myers Cocktail IV, Immune Boost IV, and NAD+ IV.
IV therapy duration: 45-60 minutes
Mobile IV therapy availability: 7 days a week from 8am-8pm.
NAD+ IV Therapy in Orange County
Why choose NAD+ IV? NAD slows signs of aging, boosts your metabolism, preservice cognitive functions, and lowers the risk of chronic diseases. As we grow older, our bodies produce less of the NAD coenzyme. IV therapy is a safe and effective way of giving your body NAD.
Adding NAD+ IV Therapy to your health and wellness routine can also improve muscle function and energy levels while preventing age-related neurodegenerative disorders.
To learn more about the benefits of NAD+ read our NAD IV treatment page.
Hangover IVs in Orange County
Get hangover relief with IV therapy. IVs are the fastest way to rehydrate your body, especially after being depleted after a night out drinking. Our hangover IV has Vitamin B complex & B12 to give you energy and reduce brain fog.
The hangover IV also includes anti-nausea and vomiting medication and anti-inflammatory, headache, and pain medication to help you get over your hangover quickly.
Skip the slow, tired hangover morning and get back in your groove with IV hydration therapy. Book an appointment online.
Myers' Cocktail IV
The Myers Cocktail IV is one of our most popular IV treatments in Orange County.
When Dr. Myers began his work, he hoped to develop an IV combination that could assist people with chronic conditions like fatigue and asthma as well as short-term conditions like exhaustion and hangovers. His effort led to a drip that features the best all-around nutrients for total-body health.
Not only is the Myers Cocktail beneficial for people with weakened immune systems, but it is also great for people who suffer from fatigue, low energy, anxiety, or depression.
The Myers' Cocktail can also provide rehydration for athletes or if you're seeking relief from a hangover.
To learn more about the benefits & ingredients of the Myers' Cocktail click here.
Get Migraine Relief With IV Therapy
Do you have a migraine or headache that just won't go away? Our Migraine & Headache IV is packed with vitamins, nutrients, and medication to ease your migraine fast.
The benefit of getting migraine iv therapy with us is that you never have to leave your home. Get cozy in a dark room and book an appointment with Mobile IV Medics in Orange County and one of our registered nurses can be at your door in one hour to administer your IV.
How Much Does IV Therapy Cost in the OC?
Our IV therapy in Orange County costs roughly the same as an ER copay. We offer several packages that feature the right blend of vitamins, fluids, nutrients and antioxidants to provide targeted relief for a variety of afflictions.
We are a doctor-owned mobile IV company, so all our IVs are developed and monitored by medical professionals for your health and safety. We provide only high-end IVs with clean ingredients. Be cautious of cheap IVs that may put your health at risk.
Mobile IV Services All Over the OC from Irvine To Laguna Beach To Anaheim.
We have numerous nurses now covering all of Orange County, California. Since we're mobile, we can come to you basically anywhere, including your home, office, or hotel room. We service:
Long Beach
Santa Ana
Huntington Beach
Irvine
Laguna Beach
Anaheim
Lake Forest
Laguna Niguel
Mission Viejo
Newport Beach
Terminal Island
Garden Grove
San Clemente
& More!
Outside of Orange County? We also service San Diego, Los Angeles, Temecula & throughout Southern California.
Busy Day in Orange County? We Have You Covered
The warm year-round temperatures, abundant sunshine and host of attractions and activities make Orange County a great place to live or visit. Here are just a few of the many things to see and do in OC:
Drinking in the sun at an Angels game in Anaheim
Visiting the Disney California Adventure Park
Riding on the Balboa Island Ferry
Throwing a bachelor or bachelorette party
Walking your dog on Huntington Dog Beach
Enjoying a day in the sun on the Orange County Coast
Watching a concert at the FivePoint Amphitheatre or House of Blues in Anaheim
Spending the day shopping the Outlets at Orange, Southcoast Plaza in Costa Mesa or the Irvine Spectrum Center
Doing any of these things brings enjoyment, but it can leave you feeling exhausted and dehydrated. IV therapy is an excellent way to replenish your body with fluids and nutrients that restore your energy and speed up your recovery time.
Our RN will assess your symptoms and recommend and administer the right IV treatment. Before you know it, you'll be ready to take on the next challenge and enjoy everything Orange County offers.
Explore Your Options for IV Therapy in Orange County
Why spend hours at the doctor's office or ER when you're not feeling well? Instead of traveling when you're sick, let the IV pros at Mobile IV Medics bring the treatment to you. Get fast, reliable, painless relief without setting foot outside your home. We're proudly physician-owned so our IVs are developed and monitored by medical professionals & we're here to provide only the best quality IVs for our patients.
Try one of our most popular packages:
or add the Beauty package to your health & wellness routine.
To learn more about the benefits of IV therapy in Orange County or to set up a prompt visit from an RN, give us a call at 833-483-7477 right away. You can also book an appointment online — we'll get back to you within 30 minutes.
Mobile IV Medics – Orange County Reviews :
Nurse Kelly came to help my mom with a hydration IV and she was super kind and very careful with covid. I'm so thankful for her. Will definitely be using her again! She's in the Orange County area.

[Read More]

Jessica S.,

Orange County
Absolutely love this company! I had Brian as my nurse and he was the best! He would check me regularly to make sure everything was fine and that I was comfortable. He is also very personable and professional. I felt so much better after the IV treatment which was much needed after feeling dehydrated all weekend. All in all it was a great experience! I would totally recommend everyone and anyone to Mobile IV Medics!

[Read More]

Brianna M.,

Mission Viejo, CA
Stephanie was amazing! Came to our office on the same day and was able to be here at the desired time. She also texted me before and verified everything and had options when I asked her about the symptoms I was having. Also, usually don't like IV's cause they tend to hurt or bother me and she has the softest hands and stab I didn't even feel it. She was extremely professional and super nice so if you're in OC definitely request her!

[Read More]
The treatment I received, hangover IV drip package worked wonders!! I contacted them at 8:00am on a Sunday morning to check if they had any availability that day and they were able to send out a nurse at 9:45am with such short notice. I am forever grateful for Nurse Stephanie Au. She was so professional, caring, and kind. This was my first time getting an IV treatment. I was a bit nervous but Stephanie walked me through the whole process and made me feel so comfortable the entire time (about 30 minutes). I was so sick and severely dehydrated prior to her coming. It didn't take long for the treatment to kick in. I was already feeling better within 10-15 minutes. I could feel my body rehydrate with the vitamins and fluids she gave me. After the treatment, I felt like a new person and very relaxed. It's been a day and I feel better than ever. My body feels amazing. It was worth every penny and more!

I highly recommend Mobile IV, and nurse Stephanie and am looking forward to trying other treatments of theirs in the near future.

[Read More]