Mobile IV Hydration Therapy in Florida
Mobile IV Medics offers IV therapy services in Florida in your hotel, home or workplace. Our formulas work just like the IV drip in the hospital. Our nurses insert a needle into your vein and carefully monitor you while your chosen formula delivers hydration and vitamins as well as other benefits.
Whether you have symptoms of dehydration, overwork, hangovers, morning sickness, jet lag or many other ailments, we have pharmacist-developed packages available to address these symptoms.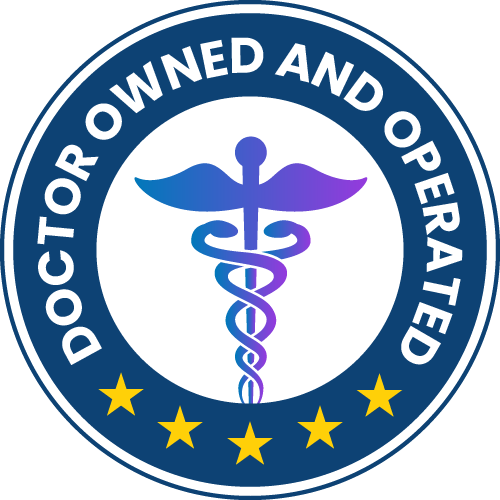 Florida IV Therapy Service Areas:
Fort Lauderdale
Naples
& more!
Florida Favorites
Our hydration IV packages range in price based on what IV you get. Our best seller is the MIVM Cocktail, which is a great drip for dehydration. Below are some of our Florida Favorites!
Our Full IV Drip Menu
In Florida, Mobile IV Medics has nurses who can deliver a range of formulas and customized packages to address your specific concerns and symptoms:
From Miami to Fort Lauderdale to West Palm Beach – We Have You Covered!
In 2020, Mobile IV Medics expanded to Florida, although we still offer our services in California as well. Like California, Florida has beaches as well as a strong tourism industry, and our team saw a chance to serve a similar market. We don't serve the entire state quite yet, but we plan to in the near future! We currently service:
Fort Lauderdale
Boca Raton
Boynton
Palm Beach Gardens
Port St. Lucie
And More!
When you call Mobile IV Medics in Florida, you can book a convenient time for your IV hydration drip. Your IV is administered by a nurse who can come to your home, office or hotel room.
Our team of nurses and paramedics in Florida offers concierge-level service. Not only do we customize your packages to your specific needs and health concerns, but we also take care to answer your questions and make sure the process is as painless as possible. Our friendly and compassionate team is passionate about your health, and we'll take excellent care of you.
Our Most Common Patients in Florida
There are many patients who call on Mobile IV Medics on a regular basis:
Tourists and residents who have spent time on the beach on vacation or golfing, hiking, biking, fishing, or taking part in other activities and who need a little extra boost of hydration.
Local residents who turn to us for symptoms of the flu, PMS, morning sickness, colds, food poisoning, migraines and other ailments.
Water-lovers who need something for nausea and seasickness caused by fishing or boat charters.
Bachelor and bachelorette parties who arrive in Florida and need some help the morning after to deal with hangovers before traveling back home.
Sunbathers and those who spend the day at Lake Worth or on the beach and who may be dehydrated or in need of some help with a headache.
Schedule Your IV Online Now!
Mobile IV Medics makes getting a Florida IV drip for your symptoms easy, even if you've never liked needles! All you need to do is select the right package for you or contact our team at Mobile IV Medics if you need help choosing the right formula. You can book your appointment online or by phone and a nurse will call you to medically clear you. A registered nurse will come to you to administer your chosen IV therapy. If you're in need of dehydration treatment and need a boost, order IV therapy now. We're proudly physician-owned so our IVs are developed and monitored by medical professionals. We want you to let us deliver the best IV treatment to you done by our very own registered nurses.
We can even customize formulas and arrive at your home, office, or hotel room depending on where life takes you. Schedule an appointment today or contact our team if you have any questions.
Mobile IV Medics – Florida Reviews:
Nurse Loic was the best! He made me feel completely comfortable and explained each step of the process. Highly recommend!

[Read More]
Nurse Loic was amazing, I felt very comfortable with him and I just knew I was in good hands. Very gentle and communication was spot on. I'm feeling better already.

[Read More]
Amazing in every category ! Loiïc (the nurse) was excellent. He was so professional and the IV was painless. He really explained all of the different therapy options so we fully understood what the best choice was. I have used other therapy services in Miami' & Mobile IV Medics are by far the BEST!

[Read More]
Mobile IV Medics recently came to Tampa and I couldn't have been more thankful for them this past weekend. After a long day of traveling, I was dehydrated and nauseous but didn't know how to get enough fluids down to "catch up". After a quick Google search, I noticed Mobile IV Medics was now in Tampa. I filled out the form online and within an hour, Nurse Chelsea was at my doorstep. The process was quick, painless and easy. I could not be more thankful for Mobile IV Medics!

[Read More]
MOBILE IV MEDICS SAVES THE DAY AGAIN! I live locally in Miami Beach and schedule IV treatment frequently. Mobile IV medics is hands down the BEST, most professional, quick, curious service in all miami !! Nurses Loïc and Kristine are the most amazing nurses I have ever meet. The procedures are always painless they are try professionals at their job.
Thank you Kristine for taking such amazing care of me yesterday ! Mobile IV medics NEVER disappoint.They are #1in SOBE!

[Read More]
Nurse Kristine was exceptional. She was timely and communicative, and I really appreciated her gentle and kind demeanor. I felt very comfortable having her give me an iv (I am not comfortable with needles) and having her in my home.

[Read More]
Mobile IV Medics was everything I needed today. We had been traveling and had a couple long days that led to extreme nausea. I was getting so worried it wouldn't go away and my vacation would be ruined. After a quick Google search, I saw great reviews for MIVM's other locations in the US so decided to give them a try.

Nurse Chelsea was at my door within an hour and was kind, understanding and so helpful. She explained everything to me – her recommendations, how it would make me feel, how long it would take, etc. I really appreciated her knowledge sharing.

The entire process took about 45 minutes from the time Chelsea got here to when she left. I received a bag with fluids and vitamins (including Pepcid) and a B12 shot and my total came to about $235 plus tip.

I would highly recommend Mobile IV Medics Tampa for quick relief right in your own home.

[Read More]
Michael was great! came in, professional but knows how to talk to people and make them feel comfortable. it was my first time getting the IV and it was smooth process. I enjoyed the quickness of how fast I felt better too. definitely will be calling him back for the future!!

[Read More]

Joshua,

Broward County, FL
Kristine Smith RN was excellent. I have been feeling sick for days with a cold. She was very prepared, knowledgeable and very friendly. The process of booking the appointment was very simple. Overall great experience.

[Read More]