Mobile IV Therapy in Pennsylvania
Why tough out a hangover, morning sickness, or dehydration when you can get fast and discreet relief with an IV drip treatment? Mobile IV Medics makes it possible for you to get IV drip therapy in the privacy of your own home, usually within an hour! Whether you are trying to recover from a sporting competition or ensure your body gets the nutrition it needs without getting stopped in your GI tract, an IV treatment could be just what you need. 
Areas in Pennsylvania We Serve: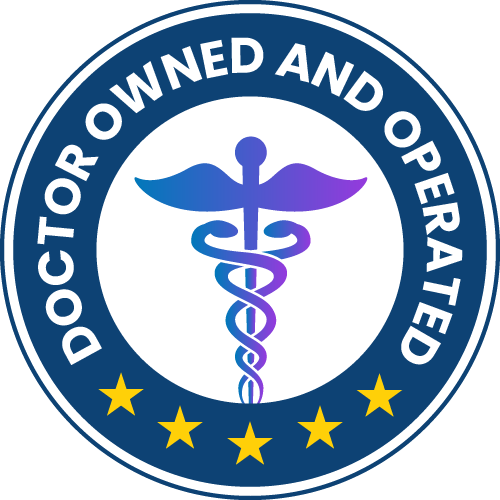 What is Mobile IV Drip Therapy?
Mobile IV drip therapies have been gaining popularity as a convenient and accessible healthcare service in various states, including Pennsylvania. IV (intravenous) therapy involves the administration of fluids, vitamins, minerals, and other nutrients directly into the bloodstream through a vein.
Mobile IV drip therapies offer the advantage of providing these services outside of traditional healthcare settings, with licensed professionals bringing the treatment directly to a client's location, whether it be their home, office, or hotel room. The primary goal of mobile IV drip therapies is to rehydrate the body, replenish essential nutrients, and potentially alleviate certain health conditions and symptoms.
IV Drip Therapy in Pennsylvania
There is so much history and so much to do in Pennsylvania! You might have been visiting the Liberty Bell at Independence Hall, or The Philadelphia Museum of Art. You might have been perusing the Andy Warhol Museum of Pittsburgh, or you might be digging into more history in Gettysburg. With so much to do and see, it could be easy to overdo it or end up feeling drained. Whether you're a lifelong resident or just visiting, Mobile IV Medics can meet you where you are and deliver the hydration and relief you need.
Mobile IV Drip Bar
As our name suggests, we are mobile and we come to you, but did you know that IV therapies range from hydration to overall wellness? That's right! We have a huge selection of IV drip packages to choose from including IV drips that help with flu-like symptoms, vitamin and nutrition deficiencies, and even anti-aging. We can custom-create an IV drip for you too–and you can order right from your device and schedule it for a time that works best for you! Some of our most popular drip packages include:
Mobile IV Drip Packages
Why Choose Mobile IV Medics
Hours: 8 am – 8 pm, every day of the week
100% Mobile. We Come to your home, office, or hotel.
Physician-Owned: All our IV drips are formulated by a medical professional to deliver you clean, safe, top-quality IVs.
FAQs:
How long does IV drip therapy take?
Most IV drip sessions take about 45-60 minutes from start to finish.
How soon can a nurse get to me?
Mobile IV Medics can usually arrive at your home in less than 1 hour. 
When is Mobile IV Medics available for treatments?
Mobile IV Medics is available 7 days a week, from 8 AM to 8 PM.
Who can get IV drip treatments?
The short answer is anyone! We help athletes who are recovering from strenuous exercise; people who live extremely busy lifestyles and need better nutrition on a tight schedule; tourists who are struggling with jet lag or just plain overdoing it; and people who have had too much to drink the night before who need help feeling better fast. We serve people from all walks of life, with all kinds of symptoms.
What kind of IV drip treatment should I get? 
If you've thought about trying IV drip therapy to see if it can help you with your health goals, we can advise you on which of our exciting cocktails would help you the most…and if we don't have the specific mix you need, we can custom make one just for you!
What conditions or situations can benefit from IV drip/hydration therapy?
IV drip/hydration therapy can be beneficial for a variety of conditions and situations, including:
Dehydration: When someone is unable to consume enough fluids orally or has severe fluid loss due to illness, exercise, or excessive alcohol consumption.

Athletic Performance: Some athletes use IV therapy to quickly rehydrate and replenish electrolytes after intense physical activities.

Nutrient Deficiencies: IV drips can deliver vitamins and minerals directly to the bloodstream for those who have difficulty absorbing nutrients through the gastrointestinal tract.

Immune Support: IV therapy with certain vitamins and minerals may be used to support the immune system and aid in recovery from illnesses.

Hangover Relief: Some individuals seek IV hydration to alleviate the symptoms of a hangover after excessive alcohol consumption.

 
Why wait any longer or put off trying an IV treatment? Our professionals are ready to respond to your call 7 days a week, from 8 AM to 8 PM. Contact us now, or book your appointment online to see how we can help you feel better today.
Mobile IV Medics Reviews
Really great service and enjoyable company while it was being done! Quick response to the appointment request. Highly recommend.

[Read More]

Bethany L., Atlanta, GA
Best service ever!! Nurse Andrea was very professional and caring. Very relaxing experience. If I needed service again I wouldn't even think twice..highly recommend for anyone in need.

[Read More]

Luigy G., Atlanta, GA
Same day service, great communication and Christopher was an excellent representative for the company. I felt at ease the entire time and felt so much better after my therapy.

[Read More]

Cameron B., Atlanta, GA
Andrea was amazing. Very professional and thorough. She discussed the process the whole way through and followed up to see how I was doing. Would do again for sure!

[Read More]

S Spicer, Atlanta, GA
I'm from Mississippi and I had Andrea come to my hotel . She knew exactly what she was doing . I love how she cleaned and wiped all her surface area down before and after . she was great and I would highly recommend her again

[Read More]

Crystal S., Atlanta, GA
Came down with a really bad stomach flu. Felt so dehydrated that my body was going numb. Don't have insurance for the ER so I booked an appointment online (make sure you reply to the text they send you) and within 30-45 minutes a nurse was at my house. Andrea was my nurse and she was amazing. Very friendly, took what I needed into consideration for my health. It saved my life I feel. $200+ versus a huge ER bill? Definitely go with these guys. Thanks Andrea!!

[Read More]

Mark L., Atlanta, GA
This was my second time using the service and I would definitely recommend. Nurse Andrea was professional and made me feel extremely comfortable! She made the experience worth my time and has gained a loyal client because of her excellent caregiver skills! Thank you for helping me feel better!

[Read More]

Stacy J., Atlanta, GA