Mobile IV Therapy in Palm Beach County
Many people choose Palm Beach County as a vacation destination. It offers fun for families and young people, and you can find so many ways to enjoy your time away from home.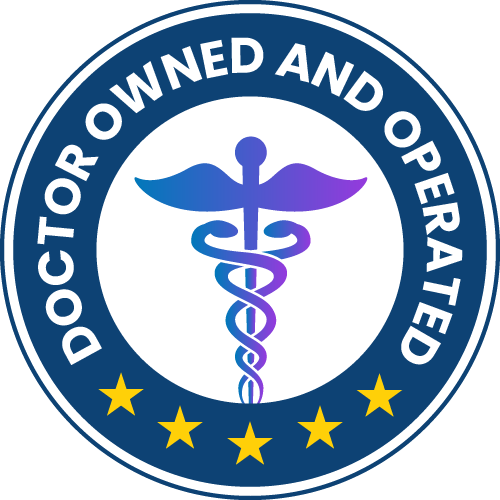 Jump Ahead
Whether you are visiting Palm Beach or you live here, you want to feel good. For those times when you run out of energy, get dehydrated by the hot Florida sun, or need fast recovery from a hangover, Mobile IV Medics can help. Mobile IV Medics is proudly physician-owned, so our IVs are monitored and developed by medical professionals.
IV Treatment
Find Migraine Relief With Mobile IV Medics
Whether you deal with chronic migraines or that extra-loud concert you attended brought one on, Mobile IV Medics can help. Our migraine drip package combats some of the most common causes of migraines with nutrients such as:
IV fluid: Restores hydration levels and allows other nutrients to better absorb in the body.
B-vitamin complex: A collection of B vitamins that can enhance mental clarity and support immune function.
Magnesium: Supports nerve and muscle function and can effectively reduce migraine symptoms.
Vitamin C: This vitamin can help with inflammation, particularly within the brain.
Medicine for nausea and vomiting: You can calm your digestive system with this medicine, which allows you to get more nutrients to aid your healing.
Medicine for pain and inflammation: This medication can reduce various pains, from headaches to muscle cramps.
Find Hangover IVs in Palm Beach
Those fun nights out with friends and loved ones can create some of the greatest memories you have in life, but the hangover the next day may be one of the worst. Get over hangovers faster with the restorative power of Mobile IV Medics' hangover IV drip. This option is one of our most popular packages, so you can trust its ability to get you back to your day as soon as possible through helpful substances like:
IV fluid
Medicine for nausea and vomiting
Medicine for pain and inflammation
B-vitamin complex
Glutathione
The extra boost of B12 vitamins in this drip will help improve your energy levels, and the glutathione assists with alleviating your hangover symptoms by breaking down the toxins in your body and reducing inflammation.
Benefit From an Immune Boost IV Anytime
With cold and flu season always around the corner, you can help keep yourself healthy by strengthening your immune system with this IV option. Our immune boost IV is especially helpful when you want extra protection from sickness when traveling or visiting individuals with compromised immune systems. This immune-boosting IV package stocks your body full of vitamins and nutrients such as:
IV fluid
B-vitamin complex with B12 boost
Vitamin C
Glutathione
Zinc
The zinc in this IV can help prevent or decrease rates of virus replication and growth. This feature is helpful for avoiding sickness and feeling better faster.
Get Over a Cold or the Flu Fast
Sometimes, even an immune boost isn't enough to keep a virus from entering your system. A cold or the flu can come when you don't have the time to take a few days off to recuperate. Also, these sicknesses are uncomfortable, so it makes sense that you want to feel better as soon as possible. Mobile IV Medics gets it, so we created a cold and flu drip to help you get back on your feet faster than ever. Restore the natural order in your immune system with the aid of various helpful agents, including:
IV fluid
B-vitamin complex with B12 boost
Vitamin C
Medicine for pain and inflammation
Glutathione
Zinc
How Much Does an IV Drip Cost in Palm Beach?
To receive a basic IV drip in Palm Beach, it costs $199. The price includes travel costs for the nurse coming to your location to administer the IV drip.
IV Vitamin Therapy in West Palm Beach
Mobile IV Medics is 100% mobile. We come to you.
One of our certified nurses will go to your home, office, or hotel in Palm Beach County.
Vitamin Drip IV Hydration duration: 45-60 minutes
Mobile IV therapy hours: 7 days a week from 8am-8pm.
Busy Day in Palm Beach? We Have You Covered
When you get to Palm Beach, you want to spend every second soaking up the sights. The area offers so many fun things to do. You can choose from a variety of activities, including:
Relaxing on West Palm Beach or Delray Beach
Exploring the wildlife at Lion Country Safari or Palm Beach Zoo & Conservation Society
Slipping and sliding with the family at Rapids Water Park
Spending a day in the sun at South Beach Park in Boca Raton
Golfing at Palm Beach Par 3 Golf Course or another golf club in the area
Reeling in fish at Deerfield Beach's International Fishing Pier
Exploring local bars with your friends
Too often, visitors overexert themselves or suffer from hangovers that put them out of commission the next day. When you get an IV treatment, you will be ready to go out again in no time, and you don't have to miss any of the fun.
We administer IV drip bags in the comfort of your home or vacation rental. Our experienced and professional nurses travel directly to you and will help you feel better quickly.
Contact Us Today for IV Drip Treatment
Enjoy your vacation to the fullest by staying healthy, strong and feeling great. An IV drip from Mobile IV Medics ensures you have the strength and vitality you need to go to every place you want to visit and keep up with everyone you travel with to Palm Beach. You will feel energized and ready to take on the world after one of our treatments!
Contact us today at 833-483-7477 with any questions about our service or book an online appointment today.
Mobile IV Medics Reviews:
Nurse Loic was the best! He made me feel completely comfortable and explained each step of the process. Highly recommend!

[Read More]
Nurse Loic was amazing, I felt very comfortable with him and I just knew I was in good hands. Very gentle and communication was spot on. I'm feeling better already.

[Read More]
Amazing in every category ! Loiïc (the nurse) was excellent. He was so professional and the IV was painless. He really explained all of the different therapy options so we fully understood what the best choice was. I have used other therapy services in Miami' & Mobile IV Medics are by far the BEST!

[Read More]
Mobile IV Medics recently came to Tampa and I couldn't have been more thankful for them this past weekend. After a long day of traveling, I was dehydrated and nauseous but didn't know how to get enough fluids down to "catch up". After a quick Google search, I noticed Mobile IV Medics was now in Tampa. I filled out the form online and within an hour, Nurse Chelsea was at my doorstep. The process was quick, painless and easy. I could not be more thankful for Mobile IV Medics!

[Read More]
MOBILE IV MEDICS SAVES THE DAY AGAIN! I live locally in Miami Beach and schedule IV treatment frequently. Mobile IV medics is hands down the BEST, most professional, quick, curious service in all miami !! Nurses Loïc and Kristine are the most amazing nurses I have ever meet. The procedures are always painless they are try professionals at their job.
Thank you Kristine for taking such amazing care of me yesterday ! Mobile IV medics NEVER disappoint.They are #1in SOBE!

[Read More]
Nurse Kristine was exceptional. She was timely and communicative, and I really appreciated her gentle and kind demeanor. I felt very comfortable having her give me an iv (I am not comfortable with needles) and having her in my home.

[Read More]
Mobile IV Medics was everything I needed today. We had been traveling and had a couple long days that led to extreme nausea. I was getting so worried it wouldn't go away and my vacation would be ruined. After a quick Google search, I saw great reviews for MIVM's other locations in the US so decided to give them a try.

Nurse Chelsea was at my door within an hour and was kind, understanding and so helpful. She explained everything to me – her recommendations, how it would make me feel, how long it would take, etc. I really appreciated her knowledge sharing.

The entire process took about 45 minutes from the time Chelsea got here to when she left. I received a bag with fluids and vitamins (including Pepcid) and a B12 shot and my total came to about $235 plus tip.

I would highly recommend Mobile IV Medics Tampa for quick relief right in your own home.

[Read More]
Michael was great! came in, professional but knows how to talk to people and make them feel comfortable. it was my first time getting the IV and it was smooth process. I enjoyed the quickness of how fast I felt better too. definitely will be calling him back for the future!!

[Read More]

Joshua,

Broward County, FL
Kristine Smith RN was excellent. I have been feeling sick for days with a cold. She was very prepared, knowledgeable and very friendly. The process of booking the appointment was very simple. Overall great experience.

[Read More]