Mobile IV Therapy San Diego
Mobile IV therapy is exactly as it sounds — IV treatments are administered by a professional right in your home, office, or hotel. Trained pharmacists carefully select the nutrient combinations in our IV packages to treat various conditions. When you need an IV in or around the San Diego County area, we can come to you! 
Jump Ahead:
With IV hydration and a carefully selected combination of nutrients, our IV therapy options can help you through a variety of conditions. Our IV therapy has helped people ease symptoms associated with hangovers, the flu, and even cancer. Some of our IV cocktails outside of our standard hydration drip include treatments for:
You deserve to feel refreshed no matter where you are in San Diego.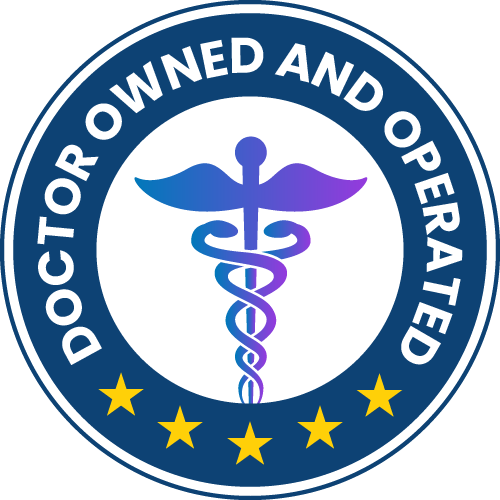 IV Drip Treatment Menu
How Much Does an IV Drip Cost in San Diego County?
Our basic IV hydration package starts at $199, and this price includes the mobile service and travel fees. Our mobile IV therapy allows for complete personalization if you choose. You can add any of our offered antioxidants and nutrients for $20 each. 
Why Choose Us For Mobile IV Drip Hydration in San Diego?
Mobile IV Medics is 100% mobile. We come to you.
Safety: We are one of the only physician-owned IV therapy companies. All our IVs are developed and monitored by medical professionals.
Our certified nurses will go to your home, office, or hotel in Oceanside, Chula Vista, La Jolla, Carlsbad, or anywhere in San Diego county
Popular IV Packages: Hangover IV, Hydration IV, Immune Boost IV
IV therapy duration: 45 minutes to one hour.
Mobile IV therapy hours: 7 days a week from 8am-8pm.
Hangover IV in San Diego
The morning after bar hopping in Pacific Beach might include a slow recovery. Hangovers come with stubborn symptoms such as headaches, nausea, dehydration, and fatigue that can get in the way of your productivity or a fun day in the city.
As alcohol enters your body, it can slow your nutrient absorption, depleting your energy and hydration. While this happens, your body works double time to break down toxins and replenish your health.
Instead of waiting it out, try our hangover IV package to give your body a boost. This option also contains the nutrients you need to get back on your feet — IV fluid, vitamin B complex, vitamin B12, glutathione and anti-nausea and anti-inflammatory medication.
Myers' Cocktail
This IV was developed with several conditions in mind — from chronic to acute. Whatever your health situation, the Myers' Cocktail package has it all. With IV fluid, magnesium and vitamins B, B12 and C, you can receive total-body nutrients in one treatment.
For an extra boost, try our Mobile IV Medics (MIVM) Cocktail. This package includes a Myers' Cocktail base with added zinc, glutathione and taurine for added health benefits.
Cold and Flu Relief
Several preventive measures are available to help you avoid getting sick — like washing your hands, getting vaccinations, getting plenty of sleep and exercising regularly. Give yourself an extra hand this season with our immune-strengthening cold and flu IV package.
Your body can always use extra hydration and improved energy, whether you are already sick or are trying to get a boost. Benefit from IV fluid, vitamins B, B12 and C, glutathione, anti-inflammatory medication and zinc, delivered straight to your bloodstream for instant relief.
Migraine and Headache Treatment
Migraines can be regular or unexpected — both are unpleasant. When you are down with a migraine and getting out of bed is not an option, we will come to you! Our migraine and headache IV is designed with these situations in mind.
Each package includes IV fluids, vitamin C, vitamin B, magnesium and medications for nausea and inflammation. We can help target the cause at the source so you can move on with your day.
Why Choose Us?
When you call us, you can benefit from:
Complete mobile IV services
IVs developed by medical professionals
Administration by certified nurses
Quick relief
Availability seven days a week from 8 a.m. to 8 p.m.
Schedule an Appointment With Mobile IV Medics
Are you ready to feel better? Book an appointment today! We will serve you at your home, office or hotel in San Diego as soon as possible.
Mobile IV Medics – San Diego Reviews:
In the last week, my body wasn't feeling the best. I woke up with a phone call from my mom saying that she has made an appointment for and IV nurse, Cari, to come over my apartment the same day.

I wanted to come on here and share my wonderful experience with Cari. This was my first at-home IV treatment, and she made me feel comfortable throughout the whole session (and she was really easy to talk to)! I would truly recommend her services to anyone because of how well my experience went. I feel good as new & will definitely be booking another appointment in the future 🙂

[Read More]

Cristina D.,

San Diego, CA
Nurse Leslie is a AMAZING! My mom Hasn't been able to keep down food or liquids and has been severely dehydrated for almost a week. She'd been to the hospital for a fall due to her weakness and she only received an ivy in the ambulance. Had it not been for Mobile IV Medics and Nurse Leslie I don't know how much longer her body would have been able to hold on.
We appreciate Nurse Leslie's kindness in hydrating our mother. My parents loved her! She made it easy and got my moms IV In on the first try! If you or a loved one needs intravenous meds or fluids in the comfort of your own home please ask for Nurse Leslie! You won't regret it. My moms headache has already gone away and she feels so much livelier. Thanks again Nurse Leslie!

[Read More]
I used Mobile IV Medics after a recent trip to San Diego. After a weekend of fun in the sun I was super dehydrated and barely clinging on to life (okay, I'm being dramatic, but this may be as close to dying as I've ever come).

Unable to make it to urgent care for Zofran (thanks Kaiser) I called Mobile IV Medics. The appointment setter was super professional and was able to schedule a nurse to arrive at my door within 2 hours. This is an extremely easy process.

Stacy was my nurse and I couldn't have asked for a better experience. She explained everything to me, step by step, and provided the highest level of care! If I lived in her area I would definitely become a regular! She was AMAZING.

After my IV and shot of B12 I was feeling alive again and able to re-enter society without the fear of puking on people.

Thank you Mobile IV Medics and thank you Stacy!

[Read More]