Mobile IV Therapy in Fort Worth, Texas
If you feel run down, stressed out or sick, there are a lot of potential culprits. It could be that you're healing from the cold or flu. Or perhaps your body is recovering after an intense workout. Low fluids and dehydration can also leave you feeling sluggish, achy and tired. Instant relief in the comfort of your own home is available with Mobile IV Medics.
The best part? We come to you! One of our highly trained registered nurses can be by your side within an hour. We'll come to your home or wherever you feel most comfortable to administer highly safe and effective IV treatments.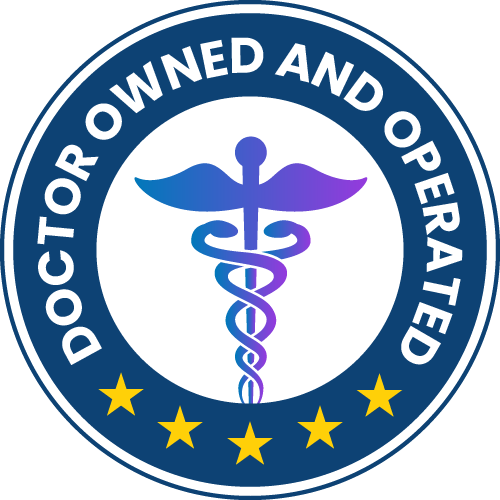 Browse IV Drip Treatment Options
How It Works
We've made it as easy and convenient as possible for you to order your IV. Follow these four simple steps to recovery:
Choose your IV: Look through our premade IV packages and decide which one you feel best fits your needs. Add in more nutrients or leave it as is.
Schedule your appointment: Book a time and date that best fit your schedule. One of our nurses will call you to confirm your appointment and ensure you are medically cleared.
Stay where you are: Our nurses will come to you! Be sure to indicate the location you wish to have your treatment.
Feel restored: Our IV treatments will have you feeling like yourself again before you know it.
Benefits of Choosing Mobile IV Medics – Fort Worth:
Mobile IV Medics is 100% mobile. We come to you.
Licensed & Certified Practitioners: Only certified, registered nurses will administer your IV.
IV hydration time: 45 minutes to one hour
Mobile IV therapy is available 7 days a week from 8am-8pm.
Doctor Owned & Operated: We are physician owned and we review every individual case for your health & safety.
Affordable IV Drips Available in Fort Worth
At Mobile IV Medics, we can provide an IV drip suited to your acute or chronic symptoms. We offer a variety of IV packages so you can find the best one for your needs. You can also personalize your IV drip by adding a combination of vitamins, nutrients or medications.
Hangover IV Treatment Near You
Whether you're trying to recover from a celebration last night or are still trying to shake the effects from a few days ago, our Hangover IV is ready to go. Hangover symptoms like headaches, nausea, dehydration, fatigue, weakness, and irritability like to overstay their welcome. Combat them at the root with the nutrients you need to keep going.
Our hangover IV package is full of vitamins, hydration, and electrolytes to revitalize you and assist your organs in breaking down toxins. You'll benefit from the following ingredients in a direct line to your bloodstream:
IV fluid: As alcohol disrupts your body's fluid absorption, the IV fluid restores your hydration water levels.
Vitamin B complex: A boost of vitamin B complex helps clear your mind from that post-drinking muddle.
Vitamin B12: Your body needs vitamin B12 to maintain energy, which you may be lacking during a hangover.
Glutathione: This antioxidant is powerful in a hangover treatment, lessening the length of your recovery time.
Anti-nausea and vomiting medication: The medicine in our IV can block signals in the brain to halt this common symptom.
Anti-inflammatory, headache, and pain medication: Fight against your headache and other pain with this medication.
Hydration IV Therapy in Fort Worth
It should be no surprise that our bodies need water to function. Being dehydrated can leave us dizzy, nauseous, thirsty, tired, and generally unwell. Drinking water can surely help you feel less dehydrated, especially at night, but not as efficiently as our hydration IV drip.
The hydration IV is our simplest drip, with IV fluid as its only ingredient — basic but necessary. With this IV, you can benefit from:
Improved mental clarity and concentration.
Clearer, hydrated skin.
Elevated mood and energy levels.
Enhanced endurance.
Increased cardiovascular health.
Extra cushioning between muscles and joints.
While this IV is intentionally simple, you can add more ingredients to supplement your health. Choose what you need from this variety:
Vitamin B complex
Vitamin C
Glutathione
Taurine
Zinc
Nausea, heartburn, reflux, headaches, fever and pain medications
LIPO
Start Feeling Your Best With Vitamin IV Infusion Therapy in Fort Worth
Life is busier than ever in the Fort Worth area. Between the bustling cultural scene and thriving businesses, it's easy to put your health on the back burner. If you find yourself feeling run down, dehydrated or under the weather, we can help.
Mobile IV therapy provides your body with essential vitamins, nutrients, amino acids and medications directly into your bloodstream. This rapid method is a surefire way to get you back on your feet and feeling better than ever.
Here are just a few of the symptoms our IV therapy packages can address:
Dehydration: It's startling how fast your body can be depleted of essential fluids. IV therapy can rehydrate you safely and quickly, and far more effectively than drinking a bunch of bottled water. 
Nausea: When your stomach's upset, everything else takes a backseat. Get back on your feet with fast-acting medications that can calm those queasy feelings.
Hangover: If last night's celebration got a little out of hand, find effective relief with IV therapy.
The next time you feel like you're coming down with a bug or you're struggling with a migraine, don't rush to the doctor, and don't tough it out. Call the team at Mobile IV Medics. Our professionally trained nurses will come to you wherever you are in Fort Worth, TX. We want to help you feel better faster.
Schedule Your In-Home Appointment With Mobile IV Medics in Fort Worth
We offer a variety of IV therapies available to anyone in the Fort Worth area looking to better their health. Rehydration is just the first step. We can infuse your IV package with a quick blast of vitamins, nutrients, antioxidants and fluids to help alleviate your symptoms, boost your energy and help you feel better — fast.
It's time to stop wrestling with uncomfortable symptoms. Book your appointment online with Mobile IV Medics in Fort Worth. Our nurses bring everything to you so you get the benefits of effective, safe and fast relief in the comfort of your home, office or hotel room.