IV Hydration Therapy in Atlanta, Georgia
If you're like the majority of Americans, you deal with some form of chronic dehydration. Aside from thirst, symptoms can include fatigue, headaches, dizziness, dry skin and dark urine. While drinking water is the first step you can take to improve your hydration levels, there is another, more effective solution for quick relief — IV hydration.
Jump Ahead:
When you go to an urgent care center or the hospital for severe hydration, they give you an IV. Delivering water straight to your bloodstream restores your levels much faster. At Mobile IV Medics in Atlanta, Georgia, we offer a similar service to anyone looking to improve hydration and restore whole-body wellness right at home.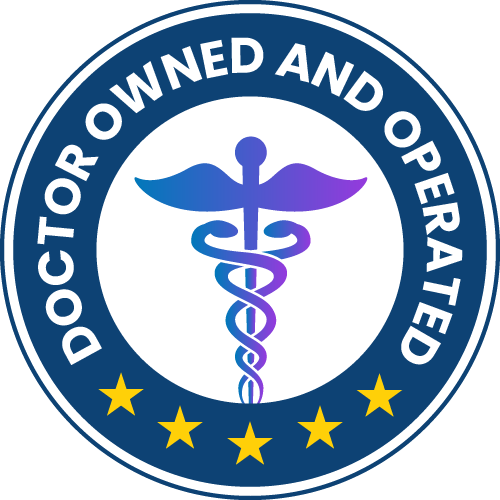 Our IV Hydration Package
Mobile IV Medics' IV Hydration Package is our most basic formula, but it still delivers everything you need to feel more hydrated almost instantly. IV fluid, also known as saline, consists of two ingredients — water and sodium chloride. Sodium chloride helps your body better absorb water and other nutrients, like the blend of electrolytes we top this package off with. Together, they can provide:
Improved brain function, clarity and focus.
Beautiful, clear skin.
Better energy levels, stamina and mood management.
Improved cardiovascular, muscle and joint health.
When you request our service, one of our registered nurses will respond right away. We'll travel anywhere in Atlanta to deliver hydration IV therapy — whether you're at home, in the office, in a hotel or anywhere else you're comfortable.
We'll bring everything we need with us and administer your treatment while you relax, continue working or do anything you can while staying still. We'll monitor your vitals throughout the process, and once your IV is empty, we'll take everything with us and leave you to return to your day.
Add Some Extras
Our hydration package doesn't include many nutrients aside from electrolytes, so it's the perfect drip to mix with add-ons. Our IV add-ons offer concentrated shots of various vitamins and medications. We can administer them alongside your requested package, delivering an energy boost, immune support or other advantages your body will appreciate. Some of our most popular add-ons include infusions of magnesium, vitamin C, vitamin D and pain medication.
Alleviate Chronic Hydration Today
Sunny Atlanta has so much to offer. When you're traveling from place to place and getting involved with the best parts of the city, hydrating may be the last thing on your mind. By the time you realize you're thirsty, you may be experiencing many symptoms of dehydration, which slow you down from carefully laid plans.
Whether you're working in the city or making the most of an Atlanta vacation, Mobile IV Medics wants to help you stay on track. When dehydration threatens to slow you down, book an appointment online for quick relief. Scheduling takes just minutes, and our nurses can often come to you right away. Be sure to explore our entire selection of drip packages to help you through your next major event or illness.
Additional IV Treatments in Atlanta
Migraine & Headache IV in Atlanta
Immune System Support IV Therapy in Atlanta
Morning Sickness IV Therapy in Atlanta
Mobile IV Medics – Atlanta Reviews:
Really great service and enjoyable company while it was being done! Quick response to the appointment request. Highly recommend.

[Read More]
Best service ever!! Nurse Andrea was very professional and caring. Very relaxing experience. If I needed service again I wouldn't even think twice..highly recommend for anyone in need.

[Read More]
Same day service, great communication and Christopher was an excellent representative for the company. I felt at ease the entire time and felt so much better after my therapy.

[Read More]
Andrea was amazing. Very professional and thorough. She discussed the process the whole way through and followed up to see how I was doing. Would do again for sure!

[Read More]
I'm from Mississippi and I had Andrea come to my hotel . She knew exactly what she was doing . I love how she cleaned and wiped all her surface area down before and after . she was great and I would highly recommend her again

[Read More]
Came down with a really bad stomach flu. Felt so dehydrated that my body was going numb. Don't have insurance for the ER so I booked an appointment online (make sure you reply to the text they send you) and within 30-45 minutes a nurse was at my house. Andrea was my nurse and she was amazing. Very friendly, took what I needed into consideration for my health. It saved my life I feel. $200+ versus a huge ER bill? Definitely go with these guys. Thanks Andrea!!

[Read More]
This was my second time using the service and I would definitely recommend. Nurse Andrea was professional and made me feel extremely comfortable! She made the experience worth my time and has gained a loyal client because of her excellent caregiver skills! Thank you for helping me feel better!

[Read More]