Morning Sickness IV Therapy in Atlanta, Georgia
Pregnancy should be one of the most exciting times of your life, but constant morning sickness can turn even the greatest joy into something that feels unmanageable. Conditions like hyperemesis gravidarum can make morning sickness so intense that it lasts all day and prevents you from keeping anything down. Even regular morning sickness can be hard to handle, bringing along other symptoms like fatigue and dizziness.
Jump Ahead:
Mobile IV Medics is Atlanta's secret weapon for immune system IV therapy. This treatment delivers a powerful boost to your immune system, stimulating it and helping your body fight against infection. Try it out at home or in the office — wherever you are, we'll come to you and help you keep moving without a hitch.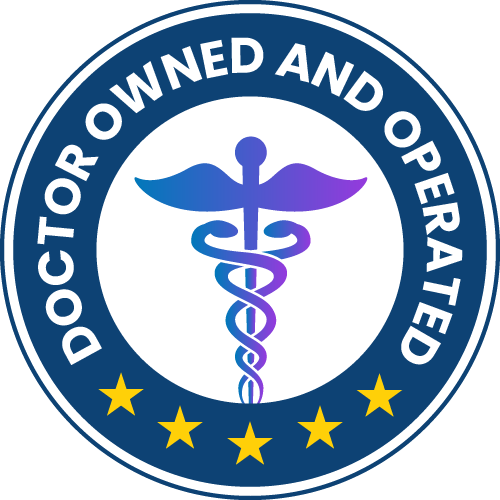 Our Pregnancy IV Therapy in Atlanta
Our Morning Sickness IV Therapy is one of the simplest packages we have, designed to give you only what you need to recover so you can make all the decisions about what other vitamins and nutrients you need. You'll receive an infusion of:
IV fluid: Our IV fluid is the same combination of water and sodium chloride you would receive at any doctor's office or hospital. It will restore some of the hydration you've undoubtedly been losing and help your body better absorb the other ingredients in the drip.
Vitamin B complex: This collection of B vitamins provides benefits like brain clarity and higher energy levels. It includes vitamin B6, also known as pyridoxine, which is one of the most common ingredients in morning sickness medications.
Anti-nausea medication: This medication eases nausea and vomiting and is safe for both pregnant and nonpregnant people. If you are in your first trimester, you will need to consult with our medical director or get a prescription or approval from your OB.
Talk to your nurse administrator about our IV therapy add-ons for an extra boost. Add-ons deliver a shot of concentrated nutrients like magnesium or vitamin B12 to enhance your drip and give you even more assistance handling a range of symptoms.
Ask Your OB-GYN About Morning Sickness IV Therapy Today
As with all medical decisions you make during this exciting time, we encourage you to discuss taking this step with your OB-GYN to ensure Mobile IV Medics is right for you and your baby. Our registered nurses will be happy to talk to them and coordinate your services on an as-needed basis. Once you and your doctor have agreed on your treatment plan, schedule an appointment right away for fast-acting relief.
Hyperemesis gravidarum can make even the blandest nutrients a challenge. That's why getting them delivered to you through your bloodstream is the best way to stay healthy and relieve your nausea. We have same-day appointments available now so you can start rehydrating right away. Wherever you are in Atlanta, we'll be there to help you get back to that healthy pregnancy glow.
Additional IV Treatments in Atlanta
Migraine & Headache IV in Atlanta
Immune System Support IV Therapy in Atlanta
IV Hydration Therapy in Atlanta
Mobile IV Medics – Atlanta Reviews:
Really great service and enjoyable company while it was being done! Quick response to the appointment request. Highly recommend.

[Read More]
Best service ever!! Nurse Andrea was very professional and caring. Very relaxing experience. If I needed service again I wouldn't even think twice..highly recommend for anyone in need.

[Read More]
Same day service, great communication and Christopher was an excellent representative for the company. I felt at ease the entire time and felt so much better after my therapy.

[Read More]
Andrea was amazing. Very professional and thorough. She discussed the process the whole way through and followed up to see how I was doing. Would do again for sure!

[Read More]
I'm from Mississippi and I had Andrea come to my hotel . She knew exactly what she was doing . I love how she cleaned and wiped all her surface area down before and after . she was great and I would highly recommend her again

[Read More]
Came down with a really bad stomach flu. Felt so dehydrated that my body was going numb. Don't have insurance for the ER so I booked an appointment online (make sure you reply to the text they send you) and within 30-45 minutes a nurse was at my house. Andrea was my nurse and she was amazing. Very friendly, took what I needed into consideration for my health. It saved my life I feel. $200+ versus a huge ER bill? Definitely go with these guys. Thanks Andrea!!

[Read More]
This was my second time using the service and I would definitely recommend. Nurse Andrea was professional and made me feel extremely comfortable! She made the experience worth my time and has gained a loyal client because of her excellent caregiver skills! Thank you for helping me feel better!

[Read More]