Migraine & Headache IV in Atlanta, Georgia
With so much to explore in Atlanta, Georgia, you don't need a headache slowing you down. A headache or migraine can make it feel impossible for you to make the most of your day. And when you're adventuring around the city or have a big work presentation due, taking the time off isn't an option.
Jump Ahead:
Enter symptom relief in the form of Mobile IV Medics' Migraine & Headache IV Drip Package. We know that illness often occurs during life's busiest moments, and we've created this drip to give your body the nutrients it needs to jump-start the healing process and get you back on your feet. Wherever you are in Atlanta, we'll come to you to treat you — at home, in the office or anywhere else you're comfortable.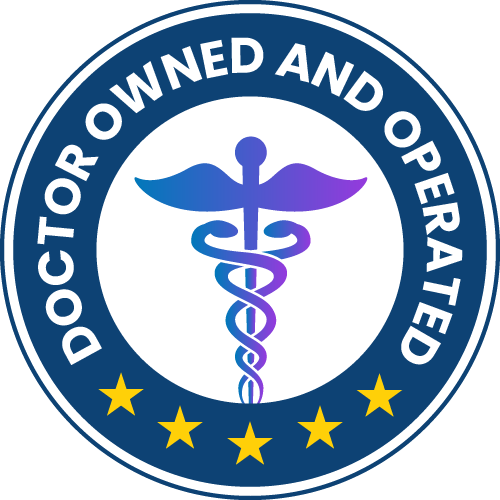 Our Headache IV Therapy
Headaches and migraines have causes as varied as the people who manage them. They can come from dehydration, other illnesses or chronic pain. That's why our Migraine & Headache IV Drip Package is packed full of vitamins, nutrients and medications designed to ease the symptoms of the most common causes. This drip delivers a powerful infusion of:
IV fluid: IV fluid is a mix of water and saline, the perfect combination to hydrate and prepare your body to get the most out of your drip.
B vitamin complex: This mixture of B vitamins helps combat brain fog. Certain vitamins, like riboflavin (B2), can help decrease migraine length and frequency.
Vitamin C: Vitamin C is another brain-healthy nutrient, ready to relieve inflammation and pressure in the brain.
Magnesium: Magnesium confronts some of the most debilitating migraine symptoms, like light and sound sensitivity, allowing you to do more without pain.
Anti-inflammatory medicine: This medication is designed to reduce inflammation and the pain caused by it, making it the perfect addition to this drip.
Anti-nausea medicine: Headaches have been known to induce nausea and vomiting, and this medication can help ease those symptoms.
Enhance the Power of Your Drip With Add-Ons
When you select Mobile IV Medics for migraine and headache IV therapy in Atlanta, you have the chance to counteract more than just your head pain. You may also experience fatigue, weakness or symptoms from other illnesses. If that's the case for you, consider our add-on vitamin shots for some extra relief.
Our registered nurses can give you an extra dose of vitamin B12, vitamin D, glutathione and other nutrients that can enhance and build on your drip of choice. All you have to do is let us know, and we'll bring the extras along with us to your chosen treatment area.
Find Relief Now With Mobile IV Medics
Whether you're stuck at the office with a pounding headache or simply trying to enjoy a relaxing day at home, our Mobile IV Medics team can be on the way to you in hours. We pride ourselves on expedient service that lets you get back to your day as quickly as possible. We'll bring everything we need to you, administer treatment while you work or rest, then leave you to go about your day with symptom relief.
Complete a quick online form to schedule your appointment and see why our satisfied customers keep coming back for more.
Additional IV Treatments in Atlanta
Immune System Support IV Therapy in Atlanta
Morning Sickness IV Therapy in Atlanta
IV Hydration Therapy in Atlanta
Mobile IV Medics – Atlanta Reviews:
Really great service and enjoyable company while it was being done! Quick response to the appointment request. Highly recommend.

[Read More]
Best service ever!! Nurse Andrea was very professional and caring. Very relaxing experience. If I needed service again I wouldn't even think twice..highly recommend for anyone in need.

[Read More]
Same day service, great communication and Christopher was an excellent representative for the company. I felt at ease the entire time and felt so much better after my therapy.

[Read More]
Andrea was amazing. Very professional and thorough. She discussed the process the whole way through and followed up to see how I was doing. Would do again for sure!

[Read More]
I'm from Mississippi and I had Andrea come to my hotel . She knew exactly what she was doing . I love how she cleaned and wiped all her surface area down before and after . she was great and I would highly recommend her again

[Read More]
Came down with a really bad stomach flu. Felt so dehydrated that my body was going numb. Don't have insurance for the ER so I booked an appointment online (make sure you reply to the text they send you) and within 30-45 minutes a nurse was at my house. Andrea was my nurse and she was amazing. Very friendly, took what I needed into consideration for my health. It saved my life I feel. $200+ versus a huge ER bill? Definitely go with these guys. Thanks Andrea!!

[Read More]
This was my second time using the service and I would definitely recommend. Nurse Andrea was professional and made me feel extremely comfortable! She made the experience worth my time and has gained a loyal client because of her excellent caregiver skills! Thank you for helping me feel better!

[Read More]