Immune System Support IV Therapy in Atlanta, Georgia
Every change of the seasons in Atlanta, Georgia, brings new things to love about the area. From beautiful views to annual celebrations, there's a lot to experience, and getting sick is on no one's calendar. As cold season hits or a new bug starts going around, you might consider staying in or keeping hand sanitizer close by. However, there's another option that may help you stay healthy year-round.
Jump Ahead:
Mobile IV Medics is Atlanta's secret weapon for immune system IV therapy. This treatment delivers a powerful boost to your immune system, stimulating it and helping your body fight against infection. Try it out at home or in the office — wherever you are, we'll come to you and help you keep moving without a hitch.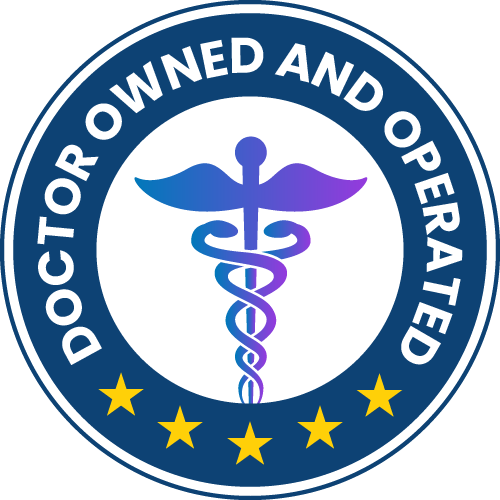 Our Immune System IV Treatment
Mobile IV Medics' medical professionals and registered nurses know what it takes to stay healthy. That's why we created the Immune System Support IV Package for Atlanta residents. Request this package to get an intravenous transfusion of these essential vitamins:
IV fluid: This saline mixture of water and sodium chloride is exactly what you'd find in a hospital. It helps your body hydrate and take in the other nutrients in this package.
Vitamin B12: Vitamin B12 targets white blood cells and stimulates them to grow and reproduce.
B vitamin complex: This mixture of B vitamins can hone your focus, boost your energy and increase immune cells.
Vitamin C: Vitamin C is the powerhouse of immune system support, and this drip package includes a hearty dose of it.
Glutathione: Glutathione is a natural anti-inflammatory agent, reducing whole-body pains and fighting against infections.
Zinc: Like B12 vitamins, zinc assists in white blood cell replication while slowing the growth of viruses in the body.
Add Your Extras
Our immunity IV therapy is just the start of your Mobile IV Medics Atlanta experience. If you're already coming down with the flu or you manage other chronic issues, consider our add-on arsenal of vitamins, minerals and nutrients. We can administer these extras simultaneously with your immune treatment to give you an extra boost of energy or relief from other symptoms that have you feeling under the weather.
Ask our nurses how you can get a dose of vitamin D, NAD+ or any other add-on when you schedule your appointment.
Take It to the MAX
Staying healthy is vital, especially in your busy life. If you can't take any chances of coming down with something, upgrade your service to our Immune MAX IV Package. Get the same great formula as our regular package with an extra dose of vitamin C and zinc.
Schedule Your Immunity Boost Today
When seasonal illnesses are at their peak, Mobile IV Medics is ready to help. When we receive a request for service, we respond immediately, sending our next available nurse your way to ease your concerns and kick your immune system into high gear.
Fill out a quick form to schedule your immune system IV treatment in Atlanta today. It takes only minutes, and we'll handle everything else. All you have to do is sit back, relax and let our drip work its magic.
Additional IV Treatments in Atlanta
Migraine & Headache IV in Atlanta
IV Hydration Therapy in Atlanta
Morning Sickness IV Therapy in Atlanta
Mobile IV Medics – Atlanta Reviews:
Really great service and enjoyable company while it was being done! Quick response to the appointment request. Highly recommend.

[Read More]
Best service ever!! Nurse Andrea was very professional and caring. Very relaxing experience. If I needed service again I wouldn't even think twice..highly recommend for anyone in need.

[Read More]
Same day service, great communication and Christopher was an excellent representative for the company. I felt at ease the entire time and felt so much better after my therapy.

[Read More]
Andrea was amazing. Very professional and thorough. She discussed the process the whole way through and followed up to see how I was doing. Would do again for sure!

[Read More]
I'm from Mississippi and I had Andrea come to my hotel . She knew exactly what she was doing . I love how she cleaned and wiped all her surface area down before and after . she was great and I would highly recommend her again

[Read More]
Came down with a really bad stomach flu. Felt so dehydrated that my body was going numb. Don't have insurance for the ER so I booked an appointment online (make sure you reply to the text they send you) and within 30-45 minutes a nurse was at my house. Andrea was my nurse and she was amazing. Very friendly, took what I needed into consideration for my health. It saved my life I feel. $200+ versus a huge ER bill? Definitely go with these guys. Thanks Andrea!!

[Read More]
This was my second time using the service and I would definitely recommend. Nurse Andrea was professional and made me feel extremely comfortable! She made the experience worth my time and has gained a loyal client because of her excellent caregiver skills! Thank you for helping me feel better!

[Read More]