Cold & Flu IV in Atlanta, Georgia
Atlanta, Georgia, is a city full of life, excitement and good times — things that your yearly bout of the flu or a cold can put to a halt in an instant. And who has the time these days to slow down and recover from an illness? When your symptoms are interrupting a good time or keeping you from the important work you do, Mobile IV Medics has the solution to alleviate them. Our Cold & Flu IV Drip kicks your immune system into high gear and helps you find relief from whatever's dragging you down.
Jump Ahead: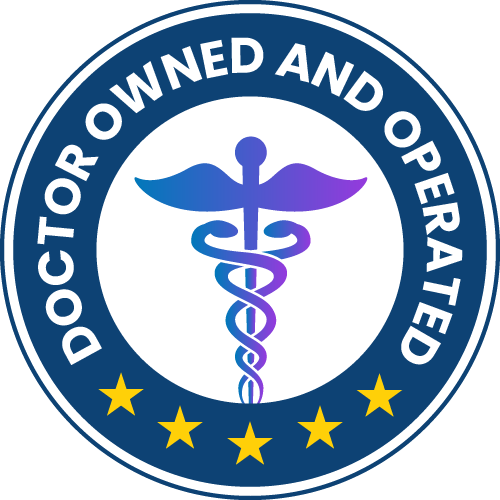 Our Cold and Flu IV Therapy
An IV drip is more than your average cold and flu medicine. Our drips contain vitamins, minerals and other nutrients your body needs to fight infections, targeting your symptoms at the source and giving your body the tools to heal faster and get you through your day. When you request our Cold & Flu IV Drip, you'll receive and infusion of:
IV fluid: The base of every drip package is a healthy dose of IV fluid designed to hydrate you and prime your body to take in these vital nutrients.
Vitamin B-complex: This powerful concoction of B vitamins helps cut through brain fog and stimulates your white blood cells to target infections more effectively.
Vitamin B12: This vitamin is known for delivering a boost of energy, even when all you want to do is sleep.
Vitamin C: Vitamin C is a powerhouse, strengthening your immune system and delivering backup as it pushes the infection out of your body.
Zinc: Zinc targets the virus itself, weakening it and slowing its replication time. Your restrengthened immune system can flush the existing virus out before it grows and lengthens the duration of your illness.
Glutathione: Glutathione is a natural inflammation-reducer, easing aches and pains by keeping your cytokine levels low.
Anti-inflammatory medication: The medication we use further eases inflammation and the pain it can cause. It may also help relieve any fever or headache you're dealing with.
Satisfy Your Symptoms With Add-Ons
At Mobile IV Medics, we treat so much more than your commonplace colds and flu. We offer packages for a range of conditions, from morning sickness to dehydration. If you're dealing with other symptoms, let us know. There may be a vitamin add-on in our catalog designed to combat it so you can take care of two things at once.
We want you to feel your best at all times, and we'll do everything we can to help you achieve it. Some of our most popular add-ons offer a much-needed boost of magnesium, vitamin D or L-carnitine.
Schedule Your Appointment Today
Whether you're a proud resident of the Atlanta area or in town to make the most of your vacation, Mobile IV Medics will set you right. Our registered nurses will come to you anywhere within our service area, from your home or hotel room to your office. Scheduling an appointment takes just minutes with our online appointment form, and we'll be on our way to your same-day appointment before you know it.
Additional IV Treatments in Atlanta
Migraine & Headache IV in Atlanta
Immune System Support IV Therapy in Atlanta
Morning Sickness IV Therapy in Atlanta
IV Hydration Therapy in Atlanta
Mobile IV Medics – Atlanta Reviews:
Really great service and enjoyable company while it was being done! Quick response to the appointment request. Highly recommend.

[Read More]
Best service ever!! Nurse Andrea was very professional and caring. Very relaxing experience. If I needed service again I wouldn't even think twice..highly recommend for anyone in need.

[Read More]
Same day service, great communication and Christopher was an excellent representative for the company. I felt at ease the entire time and felt so much better after my therapy.

[Read More]
Andrea was amazing. Very professional and thorough. She discussed the process the whole way through and followed up to see how I was doing. Would do again for sure!

[Read More]
I'm from Mississippi and I had Andrea come to my hotel . She knew exactly what she was doing . I love how she cleaned and wiped all her surface area down before and after . she was great and I would highly recommend her again

[Read More]
Came down with a really bad stomach flu. Felt so dehydrated that my body was going numb. Don't have insurance for the ER so I booked an appointment online (make sure you reply to the text they send you) and within 30-45 minutes a nurse was at my house. Andrea was my nurse and she was amazing. Very friendly, took what I needed into consideration for my health. It saved my life I feel. $200+ versus a huge ER bill? Definitely go with these guys. Thanks Andrea!!

[Read More]
This was my second time using the service and I would definitely recommend. Nurse Andrea was professional and made me feel extremely comfortable! She made the experience worth my time and has gained a loyal client because of her excellent caregiver skills! Thank you for helping me feel better!

[Read More]