IV Therapy in Miami-Dade County
Whether you are visiting Miami-Dade County or you live in this vibrant area, you want to take advantage of every second of sunshine and excitement. But low energy from jet lag or dehydration from a hangover can cut into your fun.
Jump Ahead
Instead of wasting your time waiting to recover, you can seek help proactively by getting IV therapy from Mobile IV Medics in the Miami, Doral, and Hialeah areas. Our mobile operations can help you feel better in just a couple of hours. We come to you so that you can receive treatment in the comfort of your home. The registered nurses who administer our IVs are all pros. We're also a proudly physician-owned business. Learn more about our helpful services below!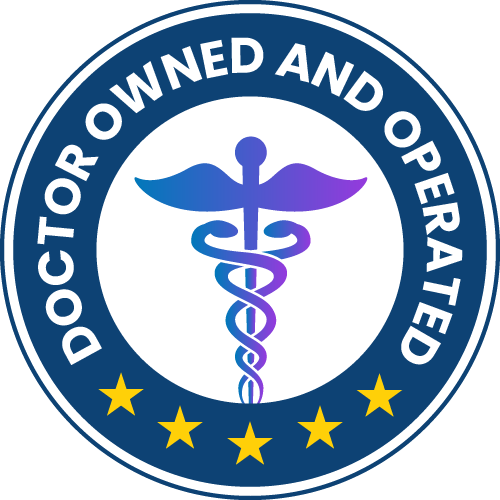 Our IV Drip Packages
How Much Does an IV Drip Cost in Miami-Dade County?
Our reasonably priced IV drips start at $199. They are nurse-administered and deliver the active hydration you need to recover. You can also customize your IV pack to add what you need for recovery, including antioxidants, vitamins and nutrients, at a cost of $20 per bag.
We have other specially formulated treatments to choose from, too, designed to treat migraines, nausea, jet lag and other illnesses. The costs of these bags vary.
The cost of each of our IV drips includes a nurse traveling to your home or wherever you are staying to administer the drip. The price is much lower than going to the ER to get the same treatment, and there's no stress or hassle whatsoever.
Vitamin Infusion IV Drip Hydration in Miami-Dade County
Mobile IV Medics is 100% mobile. We come to you.
Our certified nurses will go to your home, office, or hotel in Miami-Dade County.
Drip IV Hydration duration: 45-60 minutes
Mobile IV therapy availability: 7 days a week from 8am-8pm.
Busy Day in Miami-Dade County? We Have You Covered
Miami and nearby Doral offer so many fun activities. Unfortunately, many of them can also be quite taxing and lead to dehydration. A few things you might require hydration for include:
Relaxing on Miami Beach
Spending a day exploring the Miami Seaquarium, Zoo Miami or Jungle Island
Enjoying a late night out in South Beach
Taking a day to explore the everglades
Trying your luck at Magic City Casino, Casino Miami, or Hialeah Park Racing & Casino
You can enjoy yourself and know that if you do get too hot or have a little too much fun at one of the South Beach sites, you can find relief with an IV drip. Our options include bags designed to improve energy and focus or support weight loss. You can enjoy every moment of your Miami area stay when you are adequately hydrated and get the natural boost that comes with one of our IV bags.
Contact Mobile IV Medics Today
Make the most of your vacation or day off by preparing yourself for fun. An IV treatment can infuse you with the added stamina you need to enjoy your time in Florida. We promise fast and painless treatment, and we offer exceptional service every time. Call or text us today at 833-483-7477 to discuss any questions. You can also book your IV drip in Miami-Dade County online right away.
Mobile IV Medics Reviews:
Nurse Loic was the best! He made me feel completely comfortable and explained each step of the process. Highly recommend!

[Read More]
Nurse Loic was amazing, I felt very comfortable with him and I just knew I was in good hands. Very gentle and communication was spot on. I'm feeling better already.

[Read More]
Amazing in every category ! Loiïc (the nurse) was excellent. He was so professional and the IV was painless. He really explained all of the different therapy options so we fully understood what the best choice was. I have used other therapy services in Miami' & Mobile IV Medics are by far the BEST!

[Read More]
MOBILE IV MEDICS SAVES THE DAY AGAIN! I live locally in Miami Beach and schedule IV treatment frequently. Mobile IV medics is hands down the BEST, most professional, quick, curious service in all miami !! Nurses Loïc and Kristine are the most amazing nurses I have ever meet. The procedures are always painless they are try professionals at their job.
Thank you Kristine for taking such amazing care of me yesterday ! Mobile IV medics NEVER disappoint.They are #1in SOBE!

[Read More]
Nurse Kristine was exceptional. She was timely and communicative, and I really appreciated her gentle and kind demeanor. I felt very comfortable having her give me an iv (I am not comfortable with needles) and having her in my home.

[Read More]