Mobile IV Therapy in Aurora, IL
Welcome to Mobile IV Medics, your go-to IV gurus in Aurora. We bring revitalizing wellness and the healing power of intravenous treatments directly to your doorstep, wherever in or around Aurora you are.
Say goodbye to the hassle of clinic visits and hello to a convenient, personalized experience tailored to your unique needs, and delivered with total discreet professionalism.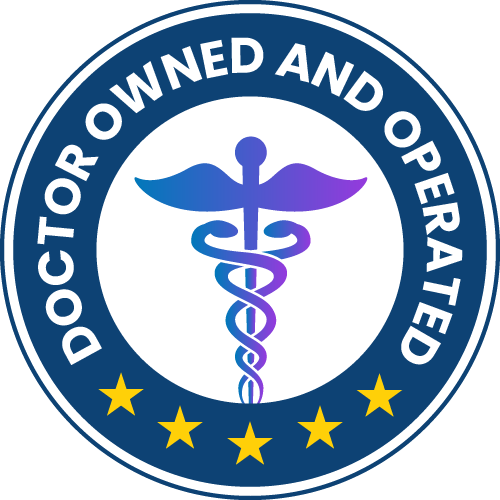 Browse Our IV Treatment Packages
You can customize any IV drip therapy package from Mobile IV Medics to meet your specific needs. Our nurses are happy to answer any questions you may have about our on-demand IV packages, including what pricing and customization options we provide and what to expect from the administration process.
How To Order IV Hydration
Why Get IV Therapy?
If you've heard about IV therapy and wondered what all the hype is about, you're on the right track! Intravenous (IV) therapy offers a range of benefits that can help individuals with various conditions. Here are some compelling reasons why you should consider getting IV therapy:
IV Therapy in Aurora Illinois
As part of the community of Aurora, we're inspired by our rich culture, thriving scientific heritage, and stunning natural beauty. Did you know?
Aurora is often referred to as the "City of Lights" due to its historical significance as one of the first cities in the United States to implement an all-electric street lighting system in 1881. This early adoption of electricity earned Aurora its nickname.
Aurora has been featured in several well-known movies. The iconic film "Wayne's World" (1992), starring Mike Myers and Dana Carvey, is set in Aurora. The city has embraced its connection to the film and even hosts "Wayne's World" events.
Aurora is the hometown of John C. Houbolt, an aerospace engineer and pivotal figure in the Apollo program. He played a crucial role in advocating for the Lunar Orbit Rendezvous (LOR) method, which was instrumental in landing humans on the moon during the Apollo missions.
Aurora is one of the most culturally diverse cities in Illinois. This diversity is reflected in the city's festivals, cuisine, and cultural events.
RiverEdge Park is an outdoor entertainment venue located along the Fox River and offers a variety of concerts, festivals, and events throughout the year. It's a popular spot for live music, outdoor movies, and other cultural activities.
The SciTech, interactive museum provides a fun and educational experience for visitors of all ages. It features hands-on exhibits and activities that engage visitors in exploring various aspects of science and technology.
Whether you are a resident, here on business, visiting a family member, or on vacation, Aurora can be a lot to take in. You may have strolled through too many parks and museums, partaken of a little too much nightlife, or found yourself jet-lagged after flying in for a busy week of business. Whatever the reason, we want you to enjoy our beautiful city and be at your peak performance while you're doing it.
Getting an IV treatment can help you deal with hangover symptoms, bolster your immune system, or keep pace with all the fun you have planned during your visit. Mobile IV Medics can usually get to you within an hour, with either a specialized or customized IV therapy blend to help you feel your best.
Discover the Mobile IV Medics Difference
At Mobile IV Medics, we specialize in providing top-notch IV therapy services, all within the comfort of your own space. With a commitment to excellence and a team of experienced professionals, we ensure that you receive the highest quality care available. Here's what sets us apart:
100% Mobile Convenience: We understand that your time is valuable. That's why we come to you, wherever you are in or around Aurora. Whether you're at home, in a hotel, or at the office, our certified medical professionals will administer your IV therapy with precision, care, and discretion.
Tailored Treatments: Our range of IV therapies is designed to address a variety of needs, from hydration and energy boosts to immune support and hangover relief. Choose from our menu of treatments to find the perfect solution for you.
Local Expertise, Global Standards: Our team is well-versed in the specific health and wellness needs of the Aurora community. We're proud to offer world-class IV therapy services to this dynamic city.
Book Your IV Therapy Session Today
Don't wait to experience the rejuvenating benefits of mobile IV therapy. Schedule your session with Mobile IV Medics now and take the first step towards a healthier, more vibrant you.
Remember, IV therapy is a treatment that helps support your overall well-being, and it's available whenever and wherever you need it in Aurora.
Explore Mobile IV Medics Specialized IV Drip Therapies
IV Therapy Near Me
If you found us by searching for "IV therapy near me," that's because we are near you no matter where you are! As the premier provider of IV treatments in Aurora, IL, it comes as pure convenience that we are also 100% mobile. That's right, wherever you are, we bring discreet, professional IV therapy to you. We can come to your home, office, or hotel room and we can typically be there within an hour.
Elevate your wellness journey with Mobile IV Medics. Experience the convenience, expertise, and transformative benefits of IV therapy in Aurora IL today! Book your session now and let us bring the vitality directly to your doorstep. Feel free to reach out if you have any questions.
Why Choose Us For Vitamin IV Hydration in Chicago?
Rather than taking a trip to the medspa, drip bar, or even the ER, count on Mobile IV Medics to come to you.
All treatments are available seven days a week from 8 a.m. to 8 p.m. and are approved by our pharmacist.
The best part? On average, our IV treatment takes only 45 to 60 minutes!
Recover from dehydration, constipation, colds, hangovers, muscle aches, and the flu quickly with our high-quality mobile IV drips.
Mobile IV Medics is a physician-owned company that employs trained registered nurses to administer IVs. When you order our services, you can rest assured you are in good hands.
Competitive Pricing on IV Drip Treatments in Aurora
Mobile IV Medics revolutionizes the way you experience IV therapy. We've streamlined the process, making it faster, more convenient, and most importantly, affordable. When you choose us, you get more than just the IV treatment – our prices include everything from in-home services to our nurses' travel fees.
With our full menu of IV packages, you have a wide range of options to choose from. Whether you're looking for hydration, vitamin infusion, or specific symptom relief, we've got you covered. And if your symptoms are unique and require a personalized approach, we offer custom IV treatment packages as well.At Mobile IV Medics, we believe that everyone deserves access to the benefits of IV therapy.
That's why we've made it our mission to provide high-quality, professional services in a way that is convenient and affordable for everyone. So sit back, relax, and let our team of experienced professionals take care of your IV therapy needs.
IV drip therapy can help you recover from several common ailments, including but not limited to:
Cancer
Postural orthostatic tachycardia syndrome (POTS)
Food poisoning
Nausea
Morning sickness
Cramping
Migraines
Jet lag
Flu
Colds
Mobile IV Medics – Chicago Reviews:
Betrice was awesome. Would definitely sign up again.

[Read More]
I had Betrice as my IV nurse. She was wonderful! Pleasant, punctual, answered all my questions, and explained what she was putting into the IV before doin it. An all around great experience.

[Read More]
I'm super grateful for this mobile IV service, I was feeling dangerously terrible from dehydration and I knew I needed an IV for to hydrate myself quickly and I did not want to pay a lot of money to go to the hospital. A quick google search landed me on this company and within 2 hour I had a license nurse helping me out. My nurse name was Betrice and she was very professional and knowledgeable, definitely recommend her. And the best part is you don't have to go anywhere, you receive treatment from the comfort of your house. Again thank you for offering this service it was extremely helpful that day since I even felt scared of driving that day I was feeling horrible. Recommending to my friends and family for sure.

[Read More]
My experience using Mobile lV Medics was absolutely wonderful. Betrice was my nurse, and she was simply AMAZING! I was experiencing a terrible flare up with my autoimmune issues, as well as experiencing post covid fatigue, and this was just what I needed. Betrice was very knowledgeable, kind, and compassionate with her services. I will definitely book again with Betrice, and I highly recommend her.

[Read More]