Cold & Flu IV Therapy in Philadelphia, Pennsylvania
Cold and flu season always comes knocking when it's least convenient. These days, no one has time to take a day off and be sick, and you shouldn't have to feel ill for however long it lasts. At Mobile IV Medics, we have a secret weapon to keep our team at their best, and we want to share it with you.
Jump Ahead:
We've seen our Cold & Flu IV drip lessen the severity of many common symptoms of the flu and the common cold. It delivers a concentrated infusion of nutrients that encourage your body to fight against infection and keep you ready to take on a full day of work or explore the historic city of Philadelphia.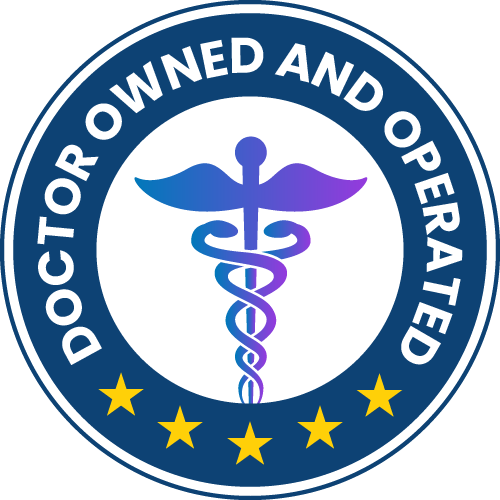 Our Cold & Flu IV Drip Package
While loading up on water and vitamin supplements is a tried and true method for treating the average cold, modern technology offers much better, faster-working solutions. And when the flu prevents you from keeping anything down, it's time to get creative with how you're treating your condition. IV therapy delivers what you need right into your bloodstream, allowing the medication to get to work faster and help you start feeling better as quickly as possible.
This Cold & Flu IV therapy package will give you a full dose of:
IV fluid: Restore your hydration levels and prepare your body to absorb more of the nutrients in this formula.
Vitamin B complex: Boost your brain and your white blood cells with this essential collection of B vitamins.
Vitamin B12: Vitamin B12 works with your immune system and energy levels, giving you more fuel to get through your day.
Zinc: Zinc is believed to slow virus replication. While B vitamins work to ramp up your immune system, zinc makes it easier for it to overtake the infection and get your body back to normal.
Glutathione: Glutathione is a natural anti-inflammatory agent that soothes body aches and pains.
Anti-inflammatory medication: This medication targets pain anywhere in the body, from your head to your muscles. It can also reduce any fever you may have.
Get Extra Support With an Add-On
When you choose Mobile IV Medics to help relieve some of your cold or flu symptoms, you're working with a brand that aids in all manners of conditions. Our registered nurses keep an arsenal of additional treatments on hand, including add-on vitamins that can enhance every drip we offer.
Let us know if you're interested in an extra boost of energy, better immune support or anything else you'd like to achieve. We can provide additional doses of vitamin C, glutathione and other nutrients along with your treatment.
Request In-Home Treatment Today
When a cold or the flu threatens your plans, schedule an appointment with Mobile IV Medics. Our online form takes just minutes to fill out, and our nurses are often available to respond immediately and provide relief so you can move forward with your plans. Whether you're in the office, at home or anywhere you can relax, we'll meet you there and take care of everything. Contact us to learn more from our medical professionals.
Additional IV Treatments in Philadelphia
Mobile IV Therapy in Philadelphia
Mobile IV Medics – Philadelphia Reviews:
Betrice was awesome. Would definitely sign up again.

[Read More]
I had Betrice as my IV nurse. She was wonderful! Pleasant, punctual, answered all my questions, and explained what she was putting into the IV before doin it. An all around great experience.

[Read More]
I'm super grateful for this mobile IV service, I was feeling dangerously terrible from dehydration and I knew I needed an IV for to hydrate myself quickly and I did not want to pay a lot of money to go to the hospital. A quick google search landed me on this company and within 2 hour I had a license nurse helping me out. My nurse name was Betrice and she was very professional and knowledgeable, definitely recommend her. And the best part is you don't have to go anywhere, you receive treatment from the comfort of your house. Again thank you for offering this service it was extremely helpful that day since I even felt scared of driving that day I was feeling horrible. Recommending to my friends and family for sure.

[Read More]
My experience using Mobile lV Medics was absolutely wonderful. Betrice was my nurse, and she was simply AMAZING! I was experiencing a terrible flare up with my autoimmune issues, as well as experiencing post covid fatigue, and this was just what I needed. Betrice was very knowledgeable, kind, and compassionate with her services. I will definitely book again with Betrice, and I highly recommend her.

[Read More]