IV Therapy Sugar Land, Texas
When it comes to fast and effective relief, intravenous (IV) therapy is a game-changer. Whether you've experienced it during a hospital visit or in an emergency room, you know the immediate benefits IV hydration offers.
Our team of experienced nurses at Mobile IV Medics in Sugar Land, Texas, is here to deliver IV treatments right to your door, providing fluids, nutrients, and medications to help you recover quickly and get back on your feet.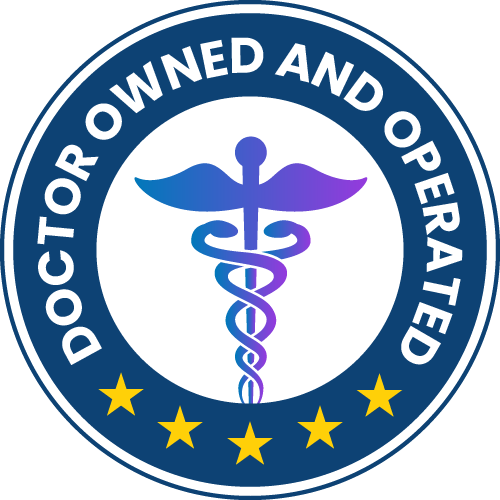 How Mobile IV Therapy in Sugar Land Works
Getting the IV therapy you need in Sugar Land is as straightforward as typing "IV therapy near me."
1. Select Your Treatment Online: Choose from several vitamin IV drips designed to alleviate your symptoms. You can even customize your own to suit your specific needs.
2. Book Your Appointment: Pick a day and time that works best for your schedule. Before your appointment, a nurse will call to ensure you're medically cleared for the IV therapy.
3. Sit Back While We Come to You: At the scheduled time, one of our nurses will arrive fully equipped at your preferred location.
4. Experience the Results: With our mobile IV service, you'll feel refreshed and rejuvenated in no time.
What Mobile IV Medics Offers in Sugar Land
Rather than dealing with common problems like nausea, migraines, the flu, and dehydration longer than you need to, you can access this quick relief in Sugar Land, Texas, without leaving the comfort of your home, office, or hotel room.
We are 100% mobile, bringing our services to your doorstep, and serving Sugarland and surrounding areas like Austin, Dallas, Fort Worth, Houston, New Braunfels, and San Antonio.
Our certified nurses will visit your home, office, or hotel in Sugar Land and surrounding areas.
IV treatment typically takes 45-60 minutes on average.
Our IV therapy services are available 7 days a week from 8 am to 8 pm.
We prioritize your safety with high-quality ingredients in all our IV bags, developed and monitored by medical professionals.
Explore Our Range of IV Drip Treatments in Sugar Land, Texas
At Mobile IV Medics, we believe in making IV therapy in Sugar Land affordable and accessible. Our full IV drip therapy packages start at just $199 for a single bag of rejuvenating IV saline fluid. This price includes all fees, from customizing your IV to driving to your location and ensuring you receive the treatment you need safely.
Our prices for IV vitamin therapy and other treatments cover the IV itself, in-home services, and travel fees for our registered nurses only. We also offer custom IVs if our standard packages don't address your unique symptoms.
IV infusion in Sugar Land can help alleviate symptoms related to various common medical complaints:
Dehydration: Even mild dehydration can zap your energy, leading to headaches and bodily discomfort. When drinking water doesn't cut it, turn to an IV hydration package.
Nausea: An upset stomach isn't just uncomfortable; it can also deplete your nutrients rapidly. We offer IV packages designed to calm nausea and replenish essential vitamins, amino acids, minerals, and other nutrients.
Jet Lag: Traveling across multiple time zones can wreak havoc on your body's internal clock. Combat jet lag with an IV drip in the comfort of your hotel room.
Check out our full menu of IV therapy Sugar Land treatments today to find the right solution for you.
View Our IV Treatments
Popular IV Therapy Sugar Land Services
Recover Quickly with Our Hangover IV in Sugar Land
Sugar Land residents know how to have a good time in nearby cities like Houston, but we've all had that morning-after feeling. Our Hangover IV is the perfect solution when you can't afford to spend days recuperating. It offers efficient IV hydration, vitamins, and electrolytes to combat persistent hangover symptoms.
Our Hangover IV includes IV fluid, vitamin B complex, vitamin B12, glutathione, anti-nausea and vomiting medication, and anti-inflammatory, headache, and pain medication. We also provide special add-ins to maximize your nutrient intake when you need it most.
Unlock the Power of NAD IV Therapy in Sugar Land
NAD+ (oxidized nicotinamide adenine dinucleotide) is a vital molecule in the body, responsible for transforming nutrients into energy and regulating various cellular functions. As you age, your NAD+ levels may decrease, leading to fatigue and reduced efficiency in other bodily functions.
If you're concerned about your NAD+ levels, NAD IV therapy is the solution. Our NAD IV therapy package includes a one to four-hour drip session, depending on your needs. The simple ingredients found in IV fluid and NAD+ can help slow aging, boost metabolism, reduce the risk of chronic diseases, and preserve cognitive function.
You can enhance your NAD IV package with additional nutrients, such as vitamin B complex, vitamin C, vitamin D, magnesium, taurine, zinc, amino blend, and more.
Benefits of Choosing Mobile IV Medics – Better Than an IV Drip Spa or IV Bar
What do you get when you order an IV drip from Mobile IV Medics? Our service includes:
100% Mobile: IV therapy delivered to your home, office, or hotel in Sugar Land and surrounding areas.
Professional: All IVs are administered by a certified nurse.
Availability seven days a week, from 8 a.m. to 8 p.m.
Duration: Treatment takes 45 to 60 minutes.
Safety: All our IVs include clean, high-quality ingredients monitored and developed by physicians for your health and safety.
Enjoy Sugar Land, Texas to the Fullest
Sugar Land, Texas, is a unique and vibrant community, offering a host of sightseeing and recreational opportunities. Whether you're taking a relaxing walk through Oyster Creek Park, exploring new places to grab a drink, or visiting the Houston Museum of Natural Science at Suga Land, it's essential to stay hydrated and energized in the Texan heat.
If you find yourself depleted, suffering from a hangover, or feeling under the weather, you can rely on Mobile IV Medics. Our nurses will bring IV drips to you, helping you recover quickly and enjoy all that Sugar Land has to offer.
Customize Your IV Treatment Package Online
At Mobile IV Medics, we understand that each individual's needs are unique. That's why we offer the ability to customize your IV therapy Sugar Land package based on your specific symptoms.
We've had the privilege of serving a diverse range of patients, from athletes to working professionals, parents, brides-to-be, bachelors, college students, and tourists.
Experience IV Hydration in Sugar Land, Texas Today
Don't deal with discomfort longer than you need to.
When you're ready to experience IV therapy for yourself, use our convenient online booking system. Within about an hour, you can enjoy the benefits of essential fluids and nutrients delivered directly into your body, tailored to your needs.
Questions? Feel free to contact us online.