Cold & Flu IV Therapy in Chicago, Illinois
In peak seasons, living in or visiting a big city like Chicago can make it challenging to avoid colds and the flu. To get a head start, you should prepare your body for cold and flu viruses early and make sure you have knowledge of treatment options you can rely on if you catch an illness.
Jump Ahead:
If you do find yourself battling a bug this season, turn to Mobile IV Medics. We deliver IV therapy for colds and the flu throughout Chicago to help you feel better and get back to your life as soon as possible.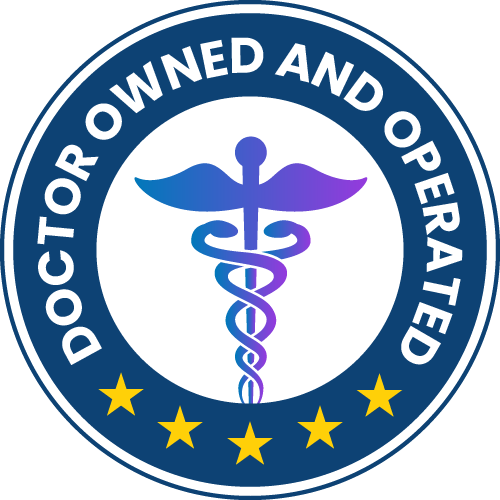 Preparing for Cold and Flu Season in Chicago
There are some things you can do now to help train and equip your body to fight off harmful bacteria and viruses. Follow some of these tips to get started right away:
Wash your hands: Just like you probably learned when you were young, washing your hands often is one of the most effective ways of avoiding colds and the flu.
Drink lots of water: Staying hydrated helps our bodies function properly, especially the immune system.
Eat well: Filling up on the proper nutrients gives us fuel to avoid getting sick, even in the case of a virus.
Get rest: Exhaustion makes you more vulnerable to illness, so maintaining a regular sleep schedule is important to staying in good health.
What to Do for Stubborn Cold or Flu Symptoms
Sometimes cold and flu symptoms like to overstay their welcome. If your intense symptoms persist — such as fever, diarrhea or vomiting — be sure to contact your doctor. They will likely be able to prescribe you medication to reduce symptoms and help you feel like new again.
IV therapy is also a huge help for cold and flu symptoms. IV therapy is a way to get the nutrients you need right into your bloodstream to assist your body in healing, which is especially valuable if you're suffering from nausea or dehydration.
Cold & Flu IV Package at Mobile IV Medics
With Mobile IV Medics, you can order our Cold & Flu IV package for rapid relief. This drip treatment contains the following nutrients to replenish your vitamin and mineral levels:
IV fluid
Vitamin B complex
Vitamin B12
Vitamin C
Zinc
Glutathione
Anti-inflammatory, fever and pain medication
Together, this combination of nutrients shortens the duration of your symptoms. We also have add-ons available to customize your treatment with an extra boost of specific nutrients or medications.
How to Schedule Your Appointment With Us
You can go ahead and book your appointment with us online. All you have to do is find the IV therapy package you want and sign up for a time. Our team will get to you as soon as possible.
When you're feeling under the weather, it's best to stay home. Mobile IV Medics is 100% mobile, allowing you to order and receive cold and flu IV treatments from your Chicago home, office or hotel room at your convenience.
Call for Quick Symptom Relief Today
The team at Mobile IV Medics is passionate about your health. If you're trying to stave off sickness, try out our immune boost IV. If the seasonal bug has already hit you, we'll be there to deliver quick, easy cold and flu relief.
Whether you're trying to prepare or recover, Mobile IV Medics is here to serve. Contact us today with any questions or book an appointment online today to get started.
Additional IV Treatments in Chicago
Migraine and Headache IVs in Chicago
Immune System Support IVs in Chicago
Morning Sickness IV Services in Chicago
Mobile IV Medics – Chicago Reviews:
Betrice was awesome. Would definitely sign up again.

[Read More]
I had Betrice as my IV nurse. She was wonderful! Pleasant, punctual, answered all my questions, and explained what she was putting into the IV before doin it. An all around great experience.

[Read More]
I'm super grateful for this mobile IV service, I was feeling dangerously terrible from dehydration and I knew I needed an IV for to hydrate myself quickly and I did not want to pay a lot of money to go to the hospital. A quick google search landed me on this company and within 2 hour I had a license nurse helping me out. My nurse name was Betrice and she was very professional and knowledgeable, definitely recommend her. And the best part is you don't have to go anywhere, you receive treatment from the comfort of your house. Again thank you for offering this service it was extremely helpful that day since I even felt scared of driving that day I was feeling horrible. Recommending to my friends and family for sure.

[Read More]
My experience using Mobile lV Medics was absolutely wonderful. Betrice was my nurse, and she was simply AMAZING! I was experiencing a terrible flare up with my autoimmune issues, as well as experiencing post covid fatigue, and this was just what I needed. Betrice was very knowledgeable, kind, and compassionate with her services. I will definitely book again with Betrice, and I highly recommend her.

[Read More]