Immune System Support IVs in Chicago, Illinois
Walking around a big city like Chicago, there is a higher risk of viruses and illnesses around every corner. You want to be sure you are protected from these elements, especially during cold and flu season. To minimize your risk of getting sick, it's wise to know and practice a few viable ways to give your immune system a boost.
Jump Ahead: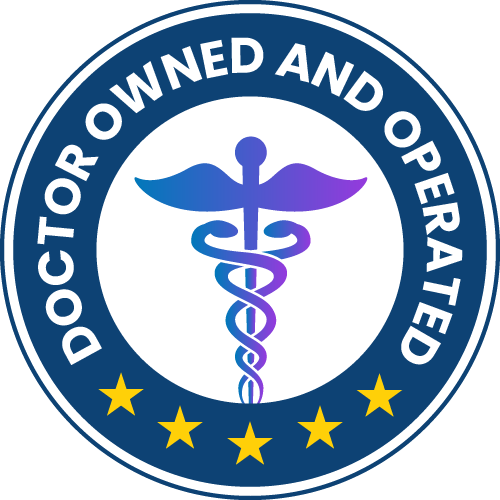 Why a Strong Immune System Is Important
Your immune system comprises cells, organs and proteins that work together to keep you healthy. A strong immune system is important to being able to ward off bacteria, parasites, viruses and toxins that could make you ill.
If you have a robust immune system, your body can recover from sickness faster and with milder symptoms. Sometimes, you may not even recognize you have a cold at all.
On the other hand, if your body has a weak immune system, any pathogen that enters could lead to an illness. Some signs your immune system may be weak include:
Ongoing fatigue
Stomach problems
Slow healing
Constant sickness
Long-term stress
Ways to Boost and Maintain Your Immune System
Even if you are not currently feeling sick, practicing the following daily can minimize your risk of developing an illness.
Maintain hygiene: This tip mainly consists of the flu prevention tips you likely learned in grade school, such as washing your hands often, sneezing or coughing into your elbow, and avoiding sharing items with others.
Eat whole foods: Eating your daily portion of fruits and vegetables will help ensure you receive the nutrients your body needs for protection.
Drink water: Keeping your body hydrated will equip all of your systems to function properly, including your immune response.
Get plenty of rest: Listen to your body when it is tired and ensure you get as much sleep as possible — preferably eight hours a night.
Take vitamin D: Your body naturally generates vitamin D with exposure to sunlight, but when the sun isn't shining, be sure you're getting your dose of vitamins through supplements.
Battle Viruses With the Immunity IV from Mobile IV Medics
If you are looking for a quick solution to boosting your immune system, check out the immunity package IV from Mobile IV Medics. With this IV drip treatment, you benefit from IV fluid, vitamin B complex, vitamin C, vitamin B12, zinc and glutathione replenishing and hydrating your body through the bloodstream.
If you need extra nutrients, you can add several vitamins and minerals to your immunity package. We also offer an Immune MAX package with a higher dose of zinc and vitamin C already included.
Book Your IV Therapy Treatment in Chicago Today
Booking your appointment with Mobile IV Medics is simple — all you have to do is sign up online for an available appointment, then let us take it from there! One of our nurses will receive your appointment and come to your home, hotel room or office to deliver your treatment. In most cases, our team members can meet you within one hour.
Contact us with any questions about our services or go ahead and book online to get started.
Additional IV Treatments in Chicago
Cold & Flu IV Therapy in Chicago
Migraine and Headache IVs in Chicago
Morning Sickness IV Services in Chicago
Mobile IV Medics – Chicago Reviews:
Betrice was awesome. Would definitely sign up again.

[Read More]
I had Betrice as my IV nurse. She was wonderful! Pleasant, punctual, answered all my questions, and explained what she was putting into the IV before doin it. An all around great experience.

[Read More]
I'm super grateful for this mobile IV service, I was feeling dangerously terrible from dehydration and I knew I needed an IV for to hydrate myself quickly and I did not want to pay a lot of money to go to the hospital. A quick google search landed me on this company and within 2 hour I had a license nurse helping me out. My nurse name was Betrice and she was very professional and knowledgeable, definitely recommend her. And the best part is you don't have to go anywhere, you receive treatment from the comfort of your house. Again thank you for offering this service it was extremely helpful that day since I even felt scared of driving that day I was feeling horrible. Recommending to my friends and family for sure.

[Read More]
My experience using Mobile lV Medics was absolutely wonderful. Betrice was my nurse, and she was simply AMAZING! I was experiencing a terrible flare up with my autoimmune issues, as well as experiencing post covid fatigue, and this was just what I needed. Betrice was very knowledgeable, kind, and compassionate with her services. I will definitely book again with Betrice, and I highly recommend her.

[Read More]