IV Therapy Downers Grove: Elevate Your Wellness with Mobile IV Therapy
So you're in Downers Grove and not feeling 100% great? Consider IV Therapy. You might have indulged just a little too much in the vibrant village nightlife, or you might have pulled one too many weeds in the garden yesterday. Maybe you are recovering from the Hidden Gem half marathon, or you just flew in to visit a family member and you're feeling jet-lagged and icky. All of these are great reasons to experience the restorative and rejuvenating effects of IV drip therapy from Mobile IV Medics.
We are dedicated to bringing the benefits of IV therapy directly to you, wherever you are in Downers Grove. Whether you're looking to boost your energy, recover from a hangover, enhance your immune system, or simply improve your overall well-being, our team of skilled medical professionals is here to deliver top-notch IV therapy solutions.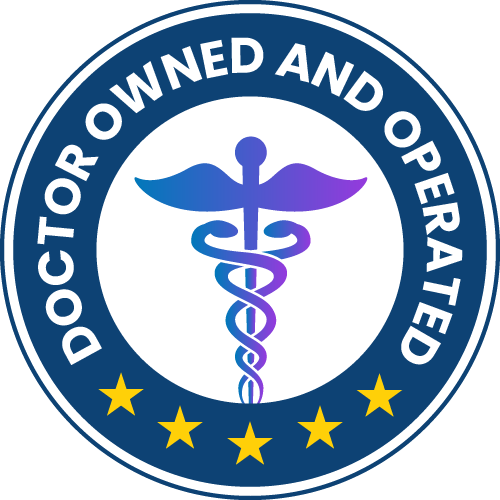 What is IV Therapy?
IV drip therapy, also known as intravenous therapy, is a medical treatment that involves delivering fluids, vitamins, minerals, and other essential nutrients directly into the bloodstream through a vein. This method bypasses the digestive system, allowing for quick and efficient absorption. IV drip therapy is often used to address dehydration, boost energy, enhance immune function, and provide targeted support for various wellness needs and objectives.
Browse Our IV Treatment Packages
Who Gets IV Drip Therapy?
The short answer is everyone! Individuals who live busy lifestyles, athletes, and people who want a boost of nutrition, energy, or hydration can all benefit from the amazing effects of IV drip therapies. We help people who suffer from migraines, poor immune function, and vitamin deficiencies all the time. The unique delivery method of the IV drip, allows nutrients to bypass the digestive tract, where many nutrients are often destroyed or filtered out. This means that more of the nutrients can be absorbed by the body and on a far faster timetable.
How To Order IV Hydration
What Does IV Drip Therapy Treat?
IV drip therapies treat all kinds of ailments and can help you reach your health objectives too! IV drips deliver essential nutrients quickly, which is why it is a go-to treatment for things like migraines, food poisoning, jet lag, hangovers, and morning sickness. The immediate relief that is often experienced is a game-changer for people who don't have the time to wait out a headache or hangover. IV drips help you to get back on your feet fast, so you can continue to enjoy your vacation, perform at work, take care of your family, or compete in professional sports.
Our IV Therapy Services
We have a huge menu of vitamin therapy and other IV drip therapy options, all serving specific ailments and health goals. You can also customize your IV drip with your own choice of nutrient add-ons. Explore our range of IV therapy treatments that can cater to your specific needs:
Why Choose Mobile IV Medics?
Convenience Redefined: We understand the demands of modern life, and that's why we've designed our services to be 100% mobile. No need to travel to a clinic – we come to you. Our certified nurses will arrive at your location fully equipped to provide you with a personalized IV therapy experience.
Expert Care: Our team consists of experienced medical professionals who specialize in administering IV therapy treatments. With their expertise, you can be confident that you're in safe hands, receiving the best care possible.
Tailored Treatments: We recognize that each individual has unique wellness needs. That's why we offer a variety of IV therapy treatments, each formulated to target specific concerns. From hydration and energy restoration to immune system support and more, our treatments are designed to help you feel your best.
Why Choose Us For Vitamin IV Hydration in Chicago?
Rather than taking a trip to the medspa, drip bar, or even the ER, count on Mobile IV Medics to come to you.
All treatments are available seven days a week from 8 a.m. to 8 p.m. and are approved by our pharmacist.
The best part? On average, our IV treatment takes only 45 to 60 minutes!
Recover from dehydration, constipation, colds, hangovers, muscle aches, and the flu quickly with our high-quality mobile IV drips.
Mobile IV Medics is a physician-owned company that employs trained registered nurses to administer IVs. When you order our services, you can rest assured you are in good hands.
Elevate Your Well-Being with IV Therapy Downers Grove
Discover the transformative effects of mobile IV therapy with Mobile IV Medics. Our mission is to provide you with a convenient and effective way to enhance your wellness. Wherever you are in Downers Grove, we have a medical professional who can come to you and safely administer a refreshing IV drip that can help you refocus and get on top. Say goodbye to feeling sluggish, fatigued, or dehydrated – our IV therapy treatments are designed to help you feel rejuvenated and revitalized.
IV Therapy Near Me
Mobile IV Medics pops up when you search for "IV therapy near me," because wherever you are, we are near you! Our mobile service is fast and professional, meeting you in the comfort of your space, whether you're at home, in the office, or in a hotel. Choose Mobile IV Medics for top-notch care delivered right to your doorstep.
Book Your IV Therapy Session in Downers Grove Today
Ready to experience the benefits of IV therapy for yourself? Book your session with Mobile IV Medics today and embark on a journey to improved well-being. We're here to bring the clinic to you, ensuring that you can enjoy the advantages of IV therapy without any hassle or excessive waiting times.
Mobile IV Medics – Chicago Reviews:
Betrice was awesome. Would definitely sign up again.

[Read More]
I had Betrice as my IV nurse. She was wonderful! Pleasant, punctual, answered all my questions, and explained what she was putting into the IV before doin it. An all around great experience.

[Read More]
I'm super grateful for this mobile IV service, I was feeling dangerously terrible from dehydration and I knew I needed an IV for to hydrate myself quickly and I did not want to pay a lot of money to go to the hospital. A quick google search landed me on this company and within 2 hour I had a license nurse helping me out. My nurse name was Betrice and she was very professional and knowledgeable, definitely recommend her. And the best part is you don't have to go anywhere, you receive treatment from the comfort of your house. Again thank you for offering this service it was extremely helpful that day since I even felt scared of driving that day I was feeling horrible. Recommending to my friends and family for sure.

[Read More]
My experience using Mobile lV Medics was absolutely wonderful. Betrice was my nurse, and she was simply AMAZING! I was experiencing a terrible flare up with my autoimmune issues, as well as experiencing post covid fatigue, and this was just what I needed. Betrice was very knowledgeable, kind, and compassionate with her services. I will definitely book again with Betrice, and I highly recommend her.

[Read More]