IV Therapy Highland Park
As your trusted source for premium IV therapy, Mobile IV Medics is here to bring the restorative power of an IV drip right to where you are. So, whether you live in Highland Park or you're just visiting, we're just a quick call or a couple of clicks away! Our team of experienced professionals will come to your home, office, or hotel room in order to provide you with discreet, convenient, and effective IV therapy. Your treatment is tailored to your individual needs too, and we provide hydration, immune support, and energy boosts, so we've got you covered.
Enhance Your Wellness with Mobile IV Medics
Highland Park is an awesome place to be, whether you're attending one of the many Ravinia concerts, enjoying the lake, or catching one of the events happening at the Lot. No matter what you enjoy doing in Highland Park, sometimes you can hit a bump in the wellness road that can leave you feeling drained, jetlagged, or ill. Everyone wants to feel better fast, and that's where Mobile IV Medics comes in!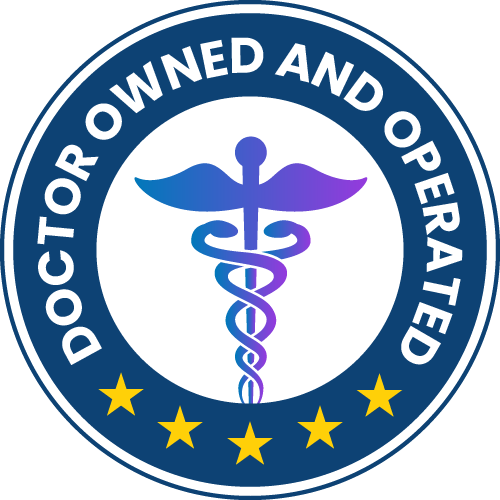 Wondering What IV Therapy Is All About?
IV drip therapy, also known as intravenous therapy, is a specialized medical treatment that involves the administration of fluids, vitamins, minerals, and other essential nutrients directly into the bloodstream through a vein. This method bypasses the digestive system, allowing for quick and efficient absorption of nutrients, resulting in faster and more effective results compared to oral supplementation.
No one wants to suffer through the after-effects of a little too much to drink the night before, adjusting to a new time zone, or overexertion doing yard work. Aching muscles and dehydration, jetlag, and hangovers are all great reasons to get an IV drip treatment. Experience fast relief for yourself—you'll be hooked!
Browse Our IV Treatment Packages
How Does IV Drip Therapy Work?
IV drip therapy involves the use of a sterile IV line and a bag of fluids containing a customized blend of nutrients. A qualified healthcare professional, such as a registered nurse, administers the treatment. Wondering how to get started? It's as easy as 1-2-3!
How To Order IV Hydration
Why Choose Mobile IV Medics?
At Mobile IV Medics, we staff professional, highly experienced nurses and technicians. We prioritize your well-being, your time, and your safety. Our mobile IV therapy services offer numerous benefits that can help you feel your best and achieve optimal health:
Customized Treatments: We understand that each person's health goals are unique. Our range of IV treatments is designed to address various concerns, from hydration and nutrient replenishment to immune system support.
Convenience at Your Doorstep: Our certified registered nurses will come to your location, whether it's your home, office, or hotel room. No need to disrupt your day—we bring the IV therapy to you.
Quick Hydration and Nutrient Delivery: IV therapy allows for faster absorption of essential vitamins, minerals, and fluids. Experience the benefits of our treatments without waiting for traditional oral supplements to take effect.
Safe and Professional: Our team of skilled nurses ensures that your IV therapy is administered safely and with the utmost professionalism. You're in capable hands and get top-notch care.
Personalized Approach: We take the time to understand your needs and goals before recommending a treatment. Whether you're looking to boost your energy, support your immune system, or address specific symptoms, we tailor our treatments to your preferences.
Discover the Power of IV Therapy
Our IV therapy offerings include a wide range of treatments to address various aspects of your health. Some of our most popular treatments include:
We have IV packages that treat everything from migraines to morning sickness. Our friendly professionals can guide your choices based on your symptoms or health objectives.
Why Choose Us For Vitamin IV Hydration in Chicago?
Rather than taking a trip to the medspa, drip bar, or even the ER, count on Mobile IV Medics to come to you.
All treatments are available seven days a week from 8 a.m. to 8 p.m. and are approved by our pharmacist.
The best part? On average, our IV treatment takes only 45 to 60 minutes!
Recover from dehydration, constipation, colds, hangovers, muscle aches, and the flu quickly with our high-quality mobile IV drips.
Mobile IV Medics is a physician-owned company that employs trained registered nurses to administer IVs. When you order our services, you can rest assured you are in good hands.
Experience Mobile IV Medics Today
Are you ready to experience the benefits of mobile IV therapy in Highland Park? Mobile IV Medics is your partner in enhancing your well-being, providing you with convenient, personalized, and effective treatments that cater to your individual needs. Whether you're recovering from an illness, seeking to boost your immune system, or simply looking for a quick energy boost, we're here to help.
IV Therapy Near Me
The reason we pop up when you search for "IV therapy near me," is because we are always near you! We provide mobile services for IV therapy in and around Highland Park and many other select locations. The convenience of having an IV service come to you can't be overstated. Combine that with our premium-quality nutrients and highly-skilled professionals, and you have yourself a grade-A health experience right where you are located. That's unbeatable and totally available.
Book Your Appointment Now
Schedule your appointment with Mobile IV Medics today and take the first step toward improving your health and well-being. Don't wait—get fast relief from hangovers, dehydration, or morning sickness with one of our custom IV treatments. Our team of dedicated professionals is ready to provide you with the care and support you deserve. Contact us now to discover the transformative power of IV drip therapy.
Frequently Asked Questions (FAQs) – Mobile IV Therapy
Q: What is mobile IV therapy?
A: Mobile IV therapy is a convenient and efficient way to receive intravenous (IV) treatments in the comfort of your own home, office, or any location of your choice. A licensed healthcare professional will come to you with all the necessary equipment to administer the IV and essential nutrients directly into your bloodstream.
Q: Why would I need IV fluids?
A: Fluids offer a range of benefits for various situations. It can help boost hydration levels, replenish essential vitamins and minerals, provide immune support, alleviate hangover symptoms, enhance athletic performance, and aid in recovery from illness, pain, or fatigue.
Q: How does mobile intravenous vitamin therapy work?
A: When you schedule a session, a qualified healthcare professional will arrive at your preferred location. They will assess your specific needs and recommend the appropriate IV treatment. The IV fluids containing a customized blend of vitamins, minerals, and electrolytes will be administered through a small needle inserted into a vein. The process is quick, painless, and typically takes around 30-60 minutes.
Q: Is mobile IV treatment safe?
A: Absolutely. Mobile IV drip therapy is conducted by licensed healthcare professionals who follow strict safety protocols. They adhere to sterile techniques and use high-quality medical supplies to ensure your safety throughout the process.
Q: How long do the effects of mobile IV treatments last?
A: The duration of the effects may vary depending on the individual and the purpose of the treatment. Generally, you can experience immediate benefits such as increased energy, improved hydration, and enhanced overall well-being. However, the longevity of these effects may depend on factors like your lifestyle, hydration levels, and overall health and wellness.
Q: How do I book an IV drip?
A: Booking a mobile IV session is simple. Just visit our website or give us a call to schedule an appointment at your preferred location and time. Our friendly team will guide you through the process and answer any additional questions you may have.
Q: Can anyone receive mobile IV?
A: Mobile IV is suitable for a wide range of individuals. However, it's essential to disclose any medical conditions, medications, or allergies to ensure the treatment is safe and tailored to your specific needs. Our healthcare professionals will conduct a thorough assessment before administering patients any IV therapy.
Mobile IV Medics – Chicago Reviews:
Betrice was awesome. Would definitely sign up again.

[Read More]
I had Betrice as my IV nurse. She was wonderful! Pleasant, punctual, answered all my questions, and explained what she was putting into the IV before doin it. An all around great experience.

[Read More]
I'm super grateful for this mobile IV service, I was feeling dangerously terrible from dehydration and I knew I needed an IV for to hydrate myself quickly and I did not want to pay a lot of money to go to the hospital. A quick google search landed me on this company and within 2 hour I had a license nurse helping me out. My nurse name was Betrice and she was very professional and knowledgeable, definitely recommend her. And the best part is you don't have to go anywhere, you receive treatment from the comfort of your house. Again thank you for offering this service it was extremely helpful that day since I even felt scared of driving that day I was feeling horrible. Recommending to my friends and family for sure.

[Read More]
My experience using Mobile lV Medics was absolutely wonderful. Betrice was my nurse, and she was simply AMAZING! I was experiencing a terrible flare up with my autoimmune issues, as well as experiencing post covid fatigue, and this was just what I needed. Betrice was very knowledgeable, kind, and compassionate with her services. I will definitely book again with Betrice, and I highly recommend her.

[Read More]