Hydration IV Services in Chicago
Everyone gets dehydrated sometimes. Life gets busy, and you don't always have the time or brainpower to remember to drink water. Of course, you only notice you're dehydrated when it's too late and you begin to feel faint, tired or sick. If you deal with chronic dehydration, a boost of IV fluids may be what you need to make it through the day.
Jump Ahead:
Mobile IV Medics has brought intravenous hydration to thousands of people nationwide, alleviating their symptoms and giving them the boost they need to power through important projects, their destination vacations or even a normal day on the job. Our Chicago team is ready to come to you anywhere in the city and help you join our satisfied customers.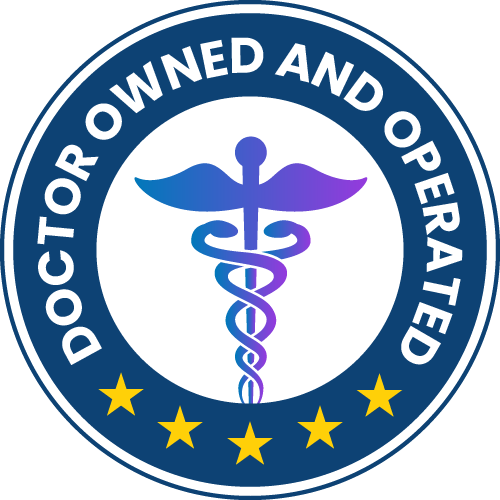 What's in a Dehydration IV?
Our hydration IV formula is a simple blend of water, sodium chloride and electrolytes. It's similar to an IV you'd get at any hospital, full of everything your body needs to restore your moisture levels. Some of the most common signs of dehydration include:
Thirst.
Dry lips and skin.
Headache or muscle pains.
Dizziness and confusion.
Fatigue and exhaustion.
Dark urine.
Urinating less than usual.
When you experience chronic dehydration and drinking water doesn't seem to help, consider our hydration IV to supplement it. In just one appointment, you can get relief from your symptoms and feel better inside and out. Many of our customers even opt for add-in nutrients like:
B-complex vitamins: Get a boost in energy and brain function alike.
Glutathione: Strengthen your immune system with this essential nutrient found in DNA.
Pain medications: We offer medications to help ease fevers, pain, nausea, headaches and more.
These extras help your body gets what it needs to thrive.
How We Administer Our IVs

Once you decide on hydration IV treatment in Chicago, making an appointment is as easy as using our online scheduling system. Choose a time and place that works for you, whether that's at home, a hotel, in the office or anywhere else you're comfortable. Our certified nurse practitioners will come to you promptly and administer treatment using skills they've spent years developing.
During your appointment, we'll start with a quick check of your vitals and medical history to ensure you're a good candidate for our services. Then, we'll administer your IV and monitor you as you take in the fluids, usually over about an hour. During this time, you're free to work, rest, watch TV or do anything else you can while staying stationary. Once your IV is empty, we'll take all our equipment with us and be on our way, leaving you free to go about your day and feel better with boosted hydration levels!
Why Choose Us For Vitamin IV Hydration in Chicago?
Rather than taking a trip to the medspa, drip bar or even the ER, count on Mobile IV Medics to come to you.
All treatments are available seven days a week from 8 a.m. to 8 p.m. and are approved by our pharmacist.
The best part? On average, our IV treatment takes only 45 to 60 minutes!
Recover from dehydration, constipation, colds, hangovers, muscle aches and the flu quickly with our high-quality mobile IV drips.
Mobile IV Medics is a physician-owned company that employs trained registered nurses to administer IVs. When you order our services, you can rest assured you are in good hands.
Request a Hydration IV in Chicago Today

Mobile IV Medics is proud to offer services throughout Chicago seven days a week. Whether you're local or visiting from out of town, our nurses and physicians want to help you make the most of every day you spend in this historic city. Book your appointment with us online, and we'll be on our way as soon as possible. We often have treatment available within an hour, so you can feel better soon and get back to your routine.
Additional IV Treatments in Chicago
Mobile IV Medics – Chicago Reviews:
Betrice was awesome. Would definitely sign up again.

[Read More]
I had Betrice as my IV nurse. She was wonderful! Pleasant, punctual, answered all my questions, and explained what she was putting into the IV before doin it. An all around great experience.

[Read More]
I'm super grateful for this mobile IV service, I was feeling dangerously terrible from dehydration and I knew I needed an IV for to hydrate myself quickly and I did not want to pay a lot of money to go to the hospital. A quick google search landed me on this company and within 2 hour I had a license nurse helping me out. My nurse name was Betrice and she was very professional and knowledgeable, definitely recommend her. And the best part is you don't have to go anywhere, you receive treatment from the comfort of your house. Again thank you for offering this service it was extremely helpful that day since I even felt scared of driving that day I was feeling horrible. Recommending to my friends and family for sure.

[Read More]
My experience using Mobile lV Medics was absolutely wonderful. Betrice was my nurse, and she was simply AMAZING! I was experiencing a terrible flare up with my autoimmune issues, as well as experiencing post covid fatigue, and this was just what I needed. Betrice was very knowledgeable, kind, and compassionate with her services. I will definitely book again with Betrice, and I highly recommend her.

[Read More]