Morning Sickness IV Services in Chicago, Illinois
If you are pregnant or have been pregnant, you will understand when we say that morning sickness doesn't always occur just in the morning — despite what its name suggests. Instead, morning sickness is periods of nausea and vomiting that can occur at all times of the day.
Jump Ahead:
If this describes your current situation, learn more about how Mobile IV Medics can help you with the nutrients you need to seize the day.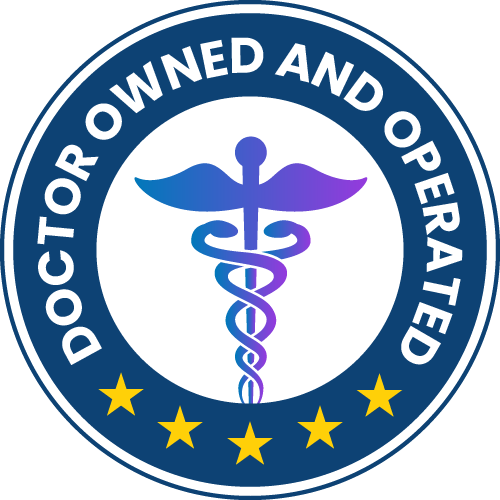 When Does Morning Sickness Start, and What Causes It?
Morning sickness can start before the ninth week of pregnancy or sometime within the first trimester. However, the exact timeline can vary for each mother-to-be.
The cause of morning sickness can also depend on an individual's situation. For some, it can be physical, emotional or chemical changes like:
Low blood sugar
Metabolism changes
Pregnancy hormone increases
Blood pressure fluctuations
Stress and anxiety
Lack of rest
Motion sickness
Smelling or eating certain foods
Being overheated
Tips for Morning Sickness Relief
Because its cause is difficult to pinpoint, morning sickness can be challenging to treat medically. Some medications can also be harmful to the baby. Instead, try out some of these natural home remedies:
Eat nutritious meals: Some women can lose their appetite while pregnant — however, you still need to get some nutrients in you so you and the baby can thrive. Eating small, frequent meals filled with healthy and wholesome ingredients can help fight nausea.
Rest when you're tired: Sometimes we don't know when to let our bodies rest — there is always something to do, even though we are beyond exhausted. During pregnancy, be sure to listen to your body and take the time to rest when you are tired.
Stay hydrated: Keeping your body hydrated can be one of the top factors for fighting against nausea and vomiting. Try different methods to consume liquids, including popsicles, hot drinks or cold beverages — whatever you can stomach.
Take vitamins: Individuals feeling waves of nausea have found that vitamin B complex helps curb symptoms. 
Safe Pregnancy IV From Mobile IV Medics
For one easy package to ease morning sickness, choose something incorporating all those home remedies into one — the Morning Sickness IV from Mobile IV Medics! This all-in-one IV treatment can help you fight off your sickness while providing essential nutrients that are safe for your baby's growth.
This drip treatment includes IV fluid, vitamin B complex and anti-nausea medication. If you would prefer to add more nutrients to your package, we also have that option. Choose from add-ins like amino blends, magnesium, vitamin C and vitamin B12.
Let Mobile IV Medics Come Right to You
When you are pregnant and not feeling well, the last thing you'd want to do is leave the house. Luckily, we are named Mobile IV Medics for a reason. As a 100% mobile company, we can bring our morning sickness IV services directly to your home or office in Chicago, Illinois. All you have to do is request an appointment to have us arrive at your location.
Book your appointment online today!
Additional IV Treatments in Chicago
Cold & Flu IV Therapy in Chicago
Migraine and Headache IVs in Chicago
Immune System Support IVs in Chicago
Mobile IV Medics – Chicago Reviews:
Betrice was awesome. Would definitely sign up again.

[Read More]
I had Betrice as my IV nurse. She was wonderful! Pleasant, punctual, answered all my questions, and explained what she was putting into the IV before doin it. An all around great experience.

[Read More]
I'm super grateful for this mobile IV service, I was feeling dangerously terrible from dehydration and I knew I needed an IV for to hydrate myself quickly and I did not want to pay a lot of money to go to the hospital. A quick google search landed me on this company and within 2 hour I had a license nurse helping me out. My nurse name was Betrice and she was very professional and knowledgeable, definitely recommend her. And the best part is you don't have to go anywhere, you receive treatment from the comfort of your house. Again thank you for offering this service it was extremely helpful that day since I even felt scared of driving that day I was feeling horrible. Recommending to my friends and family for sure.

[Read More]
My experience using Mobile lV Medics was absolutely wonderful. Betrice was my nurse, and she was simply AMAZING! I was experiencing a terrible flare up with my autoimmune issues, as well as experiencing post covid fatigue, and this was just what I needed. Betrice was very knowledgeable, kind, and compassionate with her services. I will definitely book again with Betrice, and I highly recommend her.

[Read More]