IV Therapy Naperville
Our 100% mobile service brings the benefits of IV Therapy directly to your doorstep in Naperville and select cities across Illinois and the United States! Whether you're seeking recovery, revitalization, or relaxation, our personalized IV Therapy solutions are designed to cater to your unique needs, helping you to feel better fast.
Elevate Your Well-being with Mobile IV Therapy
Traditionally relegated to hospital visits, IV drips are now being used in a broader mainstream manner, putting the benefits of the intravenous route to effective use. Combine that with our mobile delivery, and our IV therapies, treatments are now more accessible than ever. Reap the rewards and try custom IV therapy today!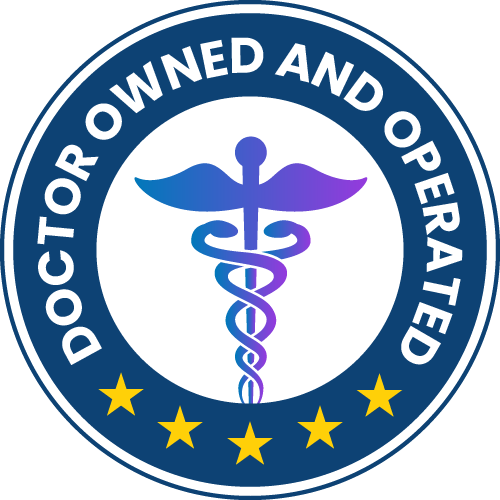 What Do IV Drip Therapies Do?
IV drip therapies work by bypassing your digestive system and delivering nutrients directly into your bloodstream. This means a higher absorption rate and faster delivery for rapid relief. When you are sick, dehydrated, hung-over, sleep-deprived, or vitamin-deficient, one of the best ways to get back to feeling yourself again is to get an IV infusion. We carry an assortment of IV therapy blends formulated to target specific ailments. You can even customize the nutrients in your IV drip, making it an even more targeted treatment.
Browse Our IV Treatment Packages
You can customize any IV drip therapy package from Mobile IV Medics to meet your specific needs. Our nurses are happy to answer any questions you may have about our mobile on-demand IV packages, including what pricing and customization options we provide and what to expect from the administration process.
How To Order IV Hydration
Illinois' Best Mobile IV Therapy Service
Now Providing Mobile IV for the Chicagoland area from Aurora to Downtown Chicago. We can be at your home, hotel room, or office within 1 hour. Skip the IV Bar for a far more convenient, private IV session where you can relax without sitting with other patients. Experience Mobile IV in Naperville today.
At Mobile IV Medics, we understand the demands of modern life and value your time. Our mission is to provide you with a convenient, efficient, and effective way to boost your health. We proudly provide the best mobile IV experience you can get! Here's why you should choose us for your IV Therapy needs:
1. Expert Care, Anywhere You Are: Our team of experienced medical professionals is dedicated to our patients and delivering top-notch care. With Mobile IV Medics, you don't have to worry about appointment availability or finding a doctor at a clinic. We come to you to ensure that you receive the care you deserve in the comfort of your own space, and we can usually be there within an hour.
2. Personalized IV Therapy Solutions: We recognize that each individual's overall wellness, goals, and symptoms are unique. That's why our IV Therapy treatments are tailored to address your specific needs. From hydration and energy enhancement to immune support and recovery, our range of therapies is designed to help you achieve your personal health objectives.
3. Premium-Quality Ingredients: We prioritize your safety and satisfaction, which is why our IV solutions are formulated using high-quality ingredients. Whether you're seeking vitamins, minerals, antioxidants, or amino acids, our treatments are crafted to promote optimal health and deliver nutrients.
4. Easy Booking Process: Booking your IV Therapy session with Mobile IV Medics is simple and hassle-free. Just a few clicks, and you're on your way to experiencing the benefits of IV Therapy. Our user-friendly platform allows you to choose your preferred treatment and schedule a time that suits you.
5. Transformative Results: Experience the positive impact of IV Therapy on your energy levels, hydration, immune and nervous system, pain, and more. Our treatments are not a cure, but rather, they are a powerful tool to help you feel better, faster.
Custom IV Hydration Therapy Treatments To Meet Your Needs
At Mobile IV Medics, we offer a diverse range of IV Therapy treatments designed to meet your specific needs. Whether you're an athlete looking to recover from an intense workout, a busy professional seeking a boost of energy, or simply aiming to enhance your overall health, our treatments can make a difference. Explore our selection of IV Therapy options, including:
IV Hydration Therapy Boost: Sometimes we forget to drink enough water and it can take a toll. Replenish your body's fluids and electrolytes for improved hydration and vitality. IV hydration therapy bypasses the digestive system and replenishes through custom fluid administration.
Performance Recovery: From sports events to yard work, physical activity can leave you feeling drained. Support your body's recovery process after strenuous physical activities with IV drip treatments designed to replenish and refuel.
Immune Defense: Give your immune system a helping hand with a blend of vitamins like vitamin C, vitamin B, vitamin D, and other nutrients. This is perfect for pre and post-travel. IV treatments are a perfect way to decrease the odds of sickness through an immunity boost.
Beauty Glow: Nourish your skin from within and achieve a radiant, healthy glow. By giving your skin cells rapid hydration, vitamins, and nutrients you can fight back against the aging process. Perfect for that whole-body glow.
Executive Focus: Enhance brain function, mental clarity, focus, and cognitive function for peak performance.
Myers Cocktail: The famous and effective Myers cocktail delivers a perfect balance of vitamins and minerals that both hydrate and boost your immune system. Also known as a Banana Bag IV, This blend is renowned for treating a myriad of ailments from dehydration to hangovers.
NAD+ IV: NAD, short for nicotinamide adenine dinucleotide, is a coenzyme present in every living cell. It's been hailed as an anti-aging molecule due to its crucial role in enhancing health and extending lifespan. With its immense potential in NAD IV therapies, NAD has emerged as a formidable weapon against the effects of aging and chronic conditions on our bodies and brains. Studies have demonstrated its ability to combat these issues, opening doors to promising therapeutic opportunities.
Hangover IV: Our Hangover IV is here to save the day! We've specially crafted our IV to tackle even the most persistent hangover symptoms. Through hydrating fluids, a powerful blend of vitamins, and essential electrolytes, we'll have you back on your feet in no time. Say goodbye to those pesky post-party woes!
Why Choose Us For Vitamin IV Hydration in Chicago?
Rather than taking a trip to the medspa, drip bar, or even the ER, count on Mobile IV Medics to come to you.
All treatments are available seven days a week from 8 a.m. to 8 p.m. and are approved by our pharmacist.
The best part? On average, our IV treatment takes only 45 to 60 minutes!
Recover from dehydration, constipation, colds, hangovers, muscle aches, and the flu quickly with our high-quality mobile IV drips.
Mobile IV Medics is a physician-owned company that employs trained registered nurses to administer IVs. When you order our services, you can rest assured you are in good hands.
How Much Does a Mobile IV in Naperville Cost?
Our IV drip therapies start at just $199, and all prices include travel and registered nurses' fees. You can also customize your IV drip therapy and add in vitamins, antioxidants, and the other nutrients you need, starting at only $20/each.
Dos and Don'ts of Hydration Therapy
Dos:
Stay Hydrated: IV Therapy complements hydration, so make sure to drink water regularly. It's always best to not let your hydration get low enough to need an IV, however, do call if that happens, so we can get you back on track fast by replacing essential fluids.
Consult a Professional: While an IV can provide certain relief, it's essential to seek emergency medical help if you are in distress or have been in an accident.

Don'ts:
Don't Consider it a Cure: IV Therapy is a customized service that supports your health goals but does not cure medical conditions. In a supplemental light, IV Therapy is a helpful way to boost hydration and support your immune system.
Don't Substitute Balanced Nutrition: An IV is a supplement, not a replacement for a balanced diet. Please always strive to consume nutritious foods, fruits, and vegetables.
Frequently Asked Questions (FAQs) – Mobile IV Therapy
Q: What is mobile IV therapy?
A: Mobile IV therapy is a convenient and efficient way to receive intravenous (IV) treatments in the comfort of your own home, office, or any location of your choice. A licensed healthcare professional will come to you with all the necessary equipment to administer the IV and essential nutrients directly into your bloodstream.
Q: Why would I need IV fluids?
A: Fluids offer a range of benefits for various situations. It can help boost hydration levels, replenish essential vitamins and minerals, provide immune support, alleviate hangover symptoms, enhance athletic performance, and aid in recovery from illness, pain or fatigue.
Q: How does mobile intravenous vitamin therapy work?
A: When you schedule a session, a qualified healthcare professional will arrive at your preferred location. They will assess your specific needs and recommend the appropriate IV treatment. The IV fluids containing a customized blend of vitamins, minerals, and electrolytes will be administered through a small needle inserted into a vein. The process is quick, painless, and typically takes around 30-60 minutes.
Q: Is mobile IV treatment safe?
A: Absolutely. Mobile IV drip therapy is conducted by licensed healthcare professionals who follow strict safety protocols. They adhere to sterile techniques and use high-quality medical supplies to ensure your safety throughout the process.
Q: How long do the effects of mobile IV treatments last?
A: The duration of the effects may vary depending on the individual and the purpose of the treatment. Generally, you can experience immediate benefits such as increased energy, improved hydration, and enhanced overall well-being. However, the longevity of these effects may depend on factors like your lifestyle, hydration levels, and overall health and wellness.
Q: How do I book an IV drip?
A: Booking a mobile IV session is simple. Just visit our website or give us a call to schedule an appointment at your preferred location and time. Our friendly team will guide you through the process and answer any additional questions you may have.
Q: Can anyone receive mobile IV?
A: Mobile IV is suitable for a wide range of individuals. However, it's essential to disclose any medical conditions, medications, or allergies to ensure the treatment is safe and tailored to your specific needs. Our healthcare professionals will conduct a thorough assessment before administering patients any IV therapy.
Mobile IV Therapy Near Me
The reason we pop up when you search for "IV therapy near me," is because we are always near you! We conveniently and discreetly come to where you are so you can skip the long waits at the hospital or IV Drip Bars, and we can usually get to you within an hour.
So are you ready to experience the benefits of Mobile IV Therapy for yourself? Don't wait – book your session today and experience the convenience, quality, and care that Mobile IV Medics is known for!
If you have any questions or would like more information about our treatments, feel free to contact us. Our dedicated team is here to guide you on your path to wellness.
***Disclaimer: IV Therapy is not intended to diagnose, treat, cure, or prevent any disease. Consult a medical professional before beginning any new wellness regimen.
Mobile IV Medics – Chicago Reviews:
Betrice was awesome. Would definitely sign up again.

[Read More]
I had Betrice as my IV nurse. She was wonderful! Pleasant, punctual, answered all my questions, and explained what she was putting into the IV before doin it. An all around great experience.

[Read More]
I'm super grateful for this mobile IV service, I was feeling dangerously terrible from dehydration and I knew I needed an IV for to hydrate myself quickly and I did not want to pay a lot of money to go to the hospital. A quick google search landed me on this company and within 2 hour I had a license nurse helping me out. My nurse name was Betrice and she was very professional and knowledgeable, definitely recommend her. And the best part is you don't have to go anywhere, you receive treatment from the comfort of your house. Again thank you for offering this service it was extremely helpful that day since I even felt scared of driving that day I was feeling horrible. Recommending to my friends and family for sure.

[Read More]
My experience using Mobile lV Medics was absolutely wonderful. Betrice was my nurse, and she was simply AMAZING! I was experiencing a terrible flare up with my autoimmune issues, as well as experiencing post covid fatigue, and this was just what I needed. Betrice was very knowledgeable, kind, and compassionate with her services. I will definitely book again with Betrice, and I highly recommend her.

[Read More]