Migraine and Headache IVs in Chicago, Illinois
Headaches and migraine attacks can control your whole day. When these hit, it can be challenging to tackle the things on your to-do list— you may even find yourself forced to miss work because you simply can't function. Fortunately, no matter what's on your plate, Mobile IV Medics can help you regain control of your day with a headache IV therapy package anywhere in Chicago.
Jump Ahead: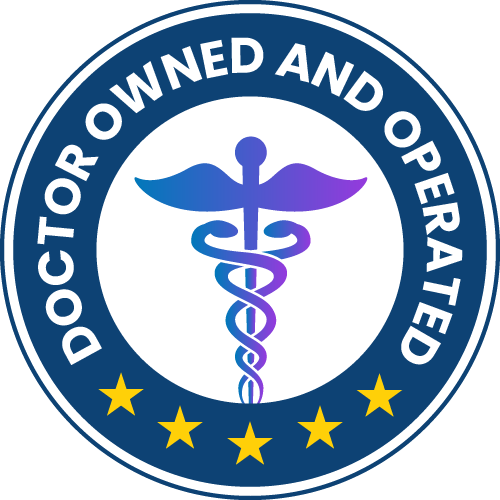 How to Manage Migraines and Headaches at Home
Migraines or headaches can be triggered for various reasons — every individual's situation is different. When you're looking for relief, you might start with some common headache remedies you can do from your home.
1. Drink Lots of Water
Headaches and migraines commonly start as a result of dehydration. When our bodies don't get enough water throughout the day, regular functioning is hard for our major organs, and it takes a toll on the mind. Dehydration causes brain fog and can lead to a migraine. Carry a water bottle around with you the whole day and continue taking sips — even if you don't feel thirsty.
2. Take Time to Rest
When our bodies can't keep up with us, a migraine or headache can let us know we are tired. Take your body's cue and get some rest, preferably in a cool, dark room.
A headache or migraine can also indicate that our sleep schedule is irregular. Too much or too little sleep can trigger more frequent attacks. Try to regulate your sleep schedule by going to sleep and waking up at the same time every day.
3. Press a Compress on Your Temples
Hot or cold compresses have been found to manage headache or migraine pain effectively. Compresses help with inflammation and can be applied to your temples or your neck when you feel an attack coming on. Be sure to use these compresses for no more than 15 minutes at a time — any longer can be too much stimulation.
4. Try out Yoga
While high-intensity exercise can worsen your headache, moving in small ways can help manage more mild headaches. Moving your body can encourage blood flow to your brain, positively impacting your head pain.
Yoga can also help your body reduce the tension you have built up in your neck — another cause of headaches. Stretch out your limbs and relax those muscles.
5. IV Therapy
IV therapy can be a home remedy too! Rather than going to a hospital or IV bar for this treatment, you can call to have it come right to you. With Mobile IV Medics, we have a migraine and headache IV therapy package that delivers a targeted blend of nutrients to rehydrate you and ease your symptoms.
Specifically, this package includes IV fluids, vitamin B complex, vitamin C, magnesium and various pain medications for swift relief.
Alleviate Your Migraine Pain With Mobile IV Medics
When you schedule with Mobile IV Medics, you choose an almost immediate cure for your headaches or migraines. Instead of waiting out the pain, an IV will deliver the nutrients you need right into your bloodstream for a quick recovery.
Book your appointment online today to have our team bring a headache IV therapy package to your home, hotel room or office in Chicago.
Additional IV Treatments in Chicago
Cold & Flu IV Therapy in Chicago
Immune System Support IVs in Chicago
Morning Sickness IV Services in Chicago
Mobile IV Medics – Chicago Reviews:
Betrice was awesome. Would definitely sign up again.

[Read More]
I had Betrice as my IV nurse. She was wonderful! Pleasant, punctual, answered all my questions, and explained what she was putting into the IV before doin it. An all around great experience.

[Read More]
I'm super grateful for this mobile IV service, I was feeling dangerously terrible from dehydration and I knew I needed an IV for to hydrate myself quickly and I did not want to pay a lot of money to go to the hospital. A quick google search landed me on this company and within 2 hour I had a license nurse helping me out. My nurse name was Betrice and she was very professional and knowledgeable, definitely recommend her. And the best part is you don't have to go anywhere, you receive treatment from the comfort of your house. Again thank you for offering this service it was extremely helpful that day since I even felt scared of driving that day I was feeling horrible. Recommending to my friends and family for sure.

[Read More]
My experience using Mobile lV Medics was absolutely wonderful. Betrice was my nurse, and she was simply AMAZING! I was experiencing a terrible flare up with my autoimmune issues, as well as experiencing post covid fatigue, and this was just what I needed. Betrice was very knowledgeable, kind, and compassionate with her services. I will definitely book again with Betrice, and I highly recommend her.

[Read More]