Hydration IV Therapy in Philadelphia, Pennsylvania
Whether you know it or not, most Americans are dehydrated. Aside from the telltale thirst, symptoms range from fatigue and headaches to dry skin and dark urine. They can be hardly noticeable, or they can cause such disruption that you find yourself unable to focus or participate in your normal schedule.
Jump Ahead:
At Mobile IV Medics, we specialize in restoring hydration and nutrient levels through intravenous treatment, which can deliver more immediate results than drinking water and taking oral supplements. When you have no time to lose, our Philadelphia-based nurses are ready and waiting with hydration IV therapy. We can meet you wherever you're most comfortable and get you back on your feet in an hour or less.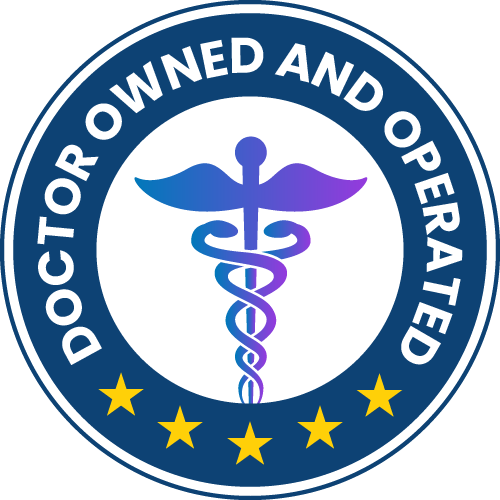 Our Hydration IV Treatment
Whether you spent too much time in the sun at the Philadelphia Zoo or your busy day-to-day life constantly leaves you forgetting about yourself, our IV Hydration Package delivers exactly what you need and nothing extra. With just one basic ingredient — IV fluid — this drip is suitable for anyone, even if you are new to the world of IV therapy and are unsure of what you hope to gain from it.
Our IV formula is the same thing you would get from any hospital or medical practitioner. IV fluid is a combination of hydrating water and sodium chloride, which aids in absorption and helps your body adjust to its new fluid levels faster. That means quicker relief for you. In fact, many of our clients feel better before or by the end of their session, allowing them to return to their normal activities as soon as we leave.
Treat More Than Dehydration
As our simplest IV package, our hydration IV treatment is truly the beginning of what you can gain from Mobile IV Medics. Many of our valued customers like you come to us with more than one ailment. Along with dehydration, they may deal with migraines or have a bout of the flu, a hangover or food poisoning. While restoring your hydration levels will be our primary goal when you order this package, there's much we can do to assist with other conditions as well.
Our add-ons are ideal for people looking to target specific concerns. Request an infusion of vitamin C to boost your immune system, or get a shot of glutathione to reduce inflammation and detoxify. We offer most vitamins we carry in this list of additions so you can customize your treatment to be what you need.
Schedule Same-Day Service Now
When dehydration keeps you from experiencing the best Philadelphia has to offer, Mobile IV Medics is ready to help alleviate your pain. One of our registered nurses will travel to your home, hotel room, office or elsewhere so you can receive treatment where you're comfortable and have minimal interruption in your day. We'll bring everything with us and take it all when we leave — all you have to do is relax while we administer treatment.
Request your treatment now so you can be on your way to healing in hours. Experience Philadelphia's secret for hydration IV therapy today.
Additional IV Treatments in Philadelphia
Hangover IV Treatment in Philadelphia
Morning Sickness IV Therapy in Philadelphia
Immune System Support IV in Philadelphia
Cold & Flu IV Therapy in Philadelphia
Mobile IV Medics – Philadelphia Reviews:
Really great service and enjoyable company while it was being done! Quick response to the appointment request. Highly recommend.

[Read More]
Best service ever!! Nurse Andrea was very professional and caring. Very relaxing experience. If I needed service again I wouldn't even think twice..highly recommend for anyone in need.

[Read More]
Same day service, great communication and Christopher was an excellent representative for the company. I felt at ease the entire time and felt so much better after my therapy.

[Read More]
Andrea was amazing. Very professional and thorough. She discussed the process the whole way through and followed up to see how I was doing. Would do again for sure!

[Read More]
I'm from Mississippi and I had Andrea come to my hotel . She knew exactly what she was doing . I love how she cleaned and wiped all her surface area down before and after . she was great and I would highly recommend her again

[Read More]
Came down with a really bad stomach flu. Felt so dehydrated that my body was going numb. Don't have insurance for the ER so I booked an appointment online (make sure you reply to the text they send you) and within 30-45 minutes a nurse was at my house. Andrea was my nurse and she was amazing. Very friendly, took what I needed into consideration for my health. It saved my life I feel. $200+ versus a huge ER bill? Definitely go with these guys. Thanks Andrea!!

[Read More]
This was my second time using the service and I would definitely recommend. Nurse Andrea was professional and made me feel extremely comfortable! She made the experience worth my time and has gained a loyal client because of her excellent caregiver skills! Thank you for helping me feel better!

[Read More]