Immune System Support IV in Philadelphia, Pennsylvania
As the seasons change and cold and flu season approaches Philadelphia, it's time to make sure your immune system is ready for action. As the people around you begin coming down with bugs, you may start stocking up on orange juice or dusting off your old masks to fight off illness and avoid taking time off from work or missing important events. At Mobile IV Medics, our goal is to help you stay healthy in any way we can.
Jump Ahead:
While many of our drips are designed to alleviate the symptoms of an existing condition, our immune system IV is ideal for anyone in Philadelphia who wants to make sure their body is prepared to fight against infection. Our formula of immunity-enhancing vitamins and minerals will help you feel more confident in going about your day and being around all the people you will encounter.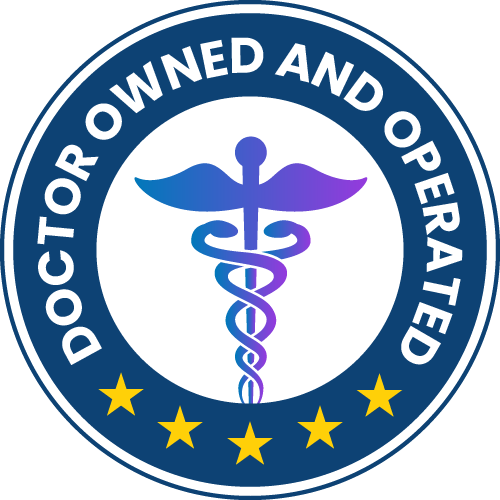 Our Immunity IV Drip
Everyone gets sick sometimes, but you may be able to decrease the frequency of your illnesses and how long they last if you prepare properly. Our Immune System Support IV package includes all the nutrients your body relies on most to fight infection, including:
IV fluid: Staying hydrated ensures every system in your body can work more efficiently, including your immune system. Along with rehydrating your body, IV fluid also includes sodium chloride, which can help your body absorb nutrients better.
Vitamin B complex: This popular mixture of vitamins is ideal for helping brain and metabolic functions. You'll feel more energetic and your body will run more efficiently when your brain is better focused.
Vitamin B12: Vitamin B12 is a known immunomodulator, meaning it targets your white blood cells and stimulates them to reproduce. With B12 on your side, your immune system can identify threats sooner and decimate them before they can grow into an illness.
Vitamin C: Eating oranges helps, but even they are no match for a pure infusion of vitamin C. This vitamin is one of the top supports your immune system needs to fight off infection and decrease inflammation.
Glutathione: Glutathione is your body's natural anti-inflammatory agent. It assists in detoxification and pain management.
Zinc: Like vitamin B12, zinc works with white blood cells, giving them a boost of infection-fighting power. It may also help slow virus replication, allowing your immune system to clean out bacteria and illness faster and shorten the duration of your sickness.
You can also ask about our Immune MAX IV package, which offers the same vitamin benefits with extra doses of vitamin C and zinc.
If you're interested in getting even more benefits from IV therapy, talk to your nurse about an add-on treatment! Our add-ons offer extra support in whatever you're dealing with. Some of our most popular add-ons provide extra magnesium, taurine or MIC.
Schedule Your Appointment for Today
Don't let a cold or some bug ruin your time in Philadelphia. The second you hear something is making the rounds among your family, co-workers or friends, schedule an appointment with Mobile IV Medics to make sure you're not one of them. We'll come meet you wherever you are and administer your immune system IV therapy in an hour or less so you can get back to your life. Contact us today to learn more or get started.
Additional IV Treatments in Philadelphia
Hydration IV Therapy in Philadelphia
Hangover IV Treatment in Philadelphia
Morning Sickness IV Therapy in Philadelphia
Cold & Flu IV Therapy in Philadelphia
Mobile IV Medics – Philadelphia Reviews:
Betrice was awesome. Would definitely sign up again.

[Read More]
I had Betrice as my IV nurse. She was wonderful! Pleasant, punctual, answered all my questions, and explained what she was putting into the IV before doin it. An all around great experience.

[Read More]
I'm super grateful for this mobile IV service, I was feeling dangerously terrible from dehydration and I knew I needed an IV for to hydrate myself quickly and I did not want to pay a lot of money to go to the hospital. A quick google search landed me on this company and within 2 hour I had a license nurse helping me out. My nurse name was Betrice and she was very professional and knowledgeable, definitely recommend her. And the best part is you don't have to go anywhere, you receive treatment from the comfort of your house. Again thank you for offering this service it was extremely helpful that day since I even felt scared of driving that day I was feeling horrible. Recommending to my friends and family for sure.

[Read More]
My experience using Mobile lV Medics was absolutely wonderful. Betrice was my nurse, and she was simply AMAZING! I was experiencing a terrible flare up with my autoimmune issues, as well as experiencing post covid fatigue, and this was just what I needed. Betrice was very knowledgeable, kind, and compassionate with her services. I will definitely book again with Betrice, and I highly recommend her.

[Read More]