Morning Sickness IV Therapy in Philadelphia, Pennsylvania
While pregnancy leads to one of life's greatest gifts, it can also bring with it some of the greatest challenges. While morning sickness, nausea and vomiting are some of the most well-known symptoms of pregnancy, it doesn't mean you're doomed to suffer them yourself. From ginger tea to IV therapy, there are many options for combating morning sickness while keeping you and your baby healthy.
Jump Ahead:
Mobile IV Medics is run by medical professionals with experience in treating pregnant people and babies alike. Our expertise has allowed us to develop a safe morning sickness IV therapy for pregnant patients in and around Philadelphia, Pennsylvania. Learn more about our pregnancy IV drip and why it's become a treatment of choice for expecting parents and OB/GYNs alike.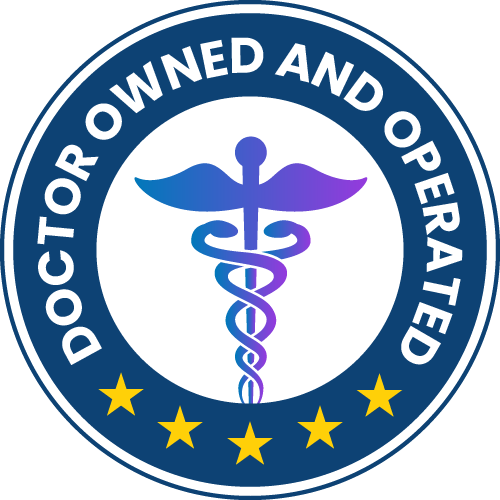 Our Pregnancy-Safe IV Drip
Whether you deal with the occasional bout of morning sickness or clinical hyperemesis gravidarum, feeling sick can take a lot out of you. It may enhance other symptoms like headaches and fatigue and prevent you and your baby from getting the nutrients you need. Our Morning Sickness IV therapy delivers these nutrients straight into your bloodstream, allowing both of you to feel better sooner.
This drip offers a safe, concentrated infusion of:
IV fluid: Hydration is more important for you than ever while you're pregnant, but when you're dealing with morning sickness, even a sip of water can feel impossible. So, we'll help you get it another way. Our IV fluid is the same mixture you would find in any emergency room, the combination of water and sodium chloride offering a better absorption rate and preparing your body to take in the other nutrients in your drip.
Vitamin B complex: This blend of vitamins does wonders for brain and metabolic functions and is a common ingredient in popular morning sickness medications.
Anti-nausea medication: This medication can ease feelings of nausea throughout the day and help prevent vomiting. If you are in your first trimester, you will need approval from your OB or a consultation with our medical director before receiving this medication.
Stay Connected With Your OB/GYN
Our IV drips and add-on nutrients are safe before, during and after pregnancy. Still, as with all medications and supplements you take during this crucial time of development, you should consult with your obstetrician to discuss any risks and determine whether this treatment is right for you before scheduling with us. We'll monitor your vitals and stay in constant contact with your OB/GYN or your primary care physician throughout your treatment to keep everyone on the same page.
Win the Fight Against Hyperemesis Today
When you wake up to that telltale nausea, do what's right for you and your baby. The registered nurses at Mobile IV Medics are ready to take your call and alleviate some of the most debilitating symptoms of pregnancy with our morning sickness IV therapy. We'll come to you anywhere in Philadelphia, whether that's at home, in the office or anywhere else you're comfortable. We'll be happy to talk you through the process and help you determine whether we're the right solution for you.
Additional IV Treatments in Philadelphia
Hydration IV Therapy in Philadelphia
Hangover IV Treatment in Philadelphia
Immune System Support IV in Philadelphia
Cold & Flu IV Therapy in Philadelphia
Mobile IV Medics – Philadelphia Reviews:
Betrice was awesome. Would definitely sign up again.

[Read More]
I had Betrice as my IV nurse. She was wonderful! Pleasant, punctual, answered all my questions, and explained what she was putting into the IV before doin it. An all around great experience.

[Read More]
I'm super grateful for this mobile IV service, I was feeling dangerously terrible from dehydration and I knew I needed an IV for to hydrate myself quickly and I did not want to pay a lot of money to go to the hospital. A quick google search landed me on this company and within 2 hour I had a license nurse helping me out. My nurse name was Betrice and she was very professional and knowledgeable, definitely recommend her. And the best part is you don't have to go anywhere, you receive treatment from the comfort of your house. Again thank you for offering this service it was extremely helpful that day since I even felt scared of driving that day I was feeling horrible. Recommending to my friends and family for sure.

[Read More]
My experience using Mobile lV Medics was absolutely wonderful. Betrice was my nurse, and she was simply AMAZING! I was experiencing a terrible flare up with my autoimmune issues, as well as experiencing post covid fatigue, and this was just what I needed. Betrice was very knowledgeable, kind, and compassionate with her services. I will definitely book again with Betrice, and I highly recommend her.

[Read More]