Migraine & Headache IV Therapy in Philadelphia, Pennsylvania
A headache or migraine can disturb even the most well-laid plans in the city of brotherly love. They're often unexpected and may leave you feeling under the weather for days. At Mobile IV Medics, we're committed to helping our clients achieve whole-body wellness through intravenous drip therapy, and when your head is pounding, our Migraine & Headache IV drip package may be exactly what you need to alleviate the worst of your symptoms.
Jump Ahead:
In some cases, your headache may leave you unable to even eat and drink, which only exacerbates your symptoms. With IV therapy, you can get relief now and get back to taking care of yourself right away. Some of our patients report feeling better even before their treatment is over, allowing them to take back a day they might otherwise have lost.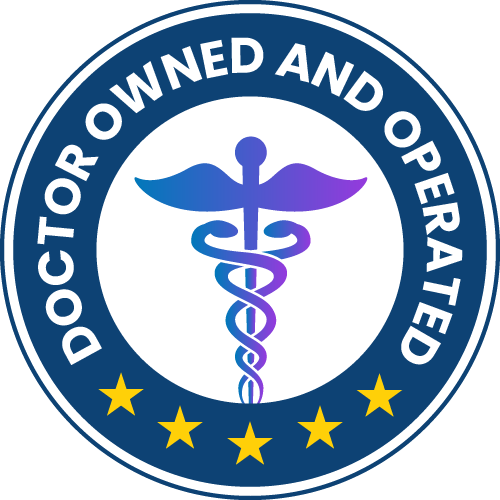 Our Headache Drip Package
Some of the most common symptoms of migraines include nausea, vomiting and sensitivity to lights, sounds, smells and touches. Our migraine and headache IV therapy helps you rehydrate while delivering a potent blend of nutrients that can alleviate some of these common causes of discomfort. Many chronic migraine patients feel better after getting this targeted IV full of:
IV fluid: Dehydration is one of the most common causes of headaches, and when you have a migraine, you may not be able to stay as hydrated as you'd like. An infusion of IV fluid will help restore hydration and prepare your body to take in more nutrients.
B vitamin complex: This collection of B vitamins includes riboflavin, a vitamin known to decrease the duration of a migraine and potentially lessen the frequency of reoccurrence.
Vitamin C: Along with boosting your immune system, vitamin C is an antioxidant that can reduce inflammation, giving you some relief from the pressure in your brain.
Magnesium: Magnesium can combat some of the most debilitating migraine symptoms, including auras and sensitivity to light and sound.
Anti-nausea medication: This medication can abate headache-induced nausea and vomiting.
Anti-inflammatory medication: This medication will work to reduce inflammation. It also serves as a pain reliever and fever reducer.
Treat More Than Your Migraine
Dealing with more than a migraine? Mobile IV Medics serves Philadelphia with drip packages that help with a range of ailments, and we'll be happy to discuss our add-on options with you. Our add-ons contain nutrients like vitamin D, taurine and magnesium so you can target more during your appointment and leave it feeling better in every way that counts.
Request In-Home Treatment Today
When you're trying to make the most of a vacation in Philadelphia or you have important deadlines coming up, you don't have the time to deal with a headache or migraine. The moment you notice an aura or the beginnings of a headache, contact our team. When you're dealing with pain like this, you shouldn't be driving, so we'll come to you. You can stay in bed or wherever you are until you receive treatment and are feeling more like yourself.
Schedule an appointment with Mobile IV Medics, and we'll send our next available nurse immediately.
Additional IV Treatments in Philadelphia
Cold & Flu IV Therapy in Philadelphia
Migraine & Headache IV Therapy in Philadelphia
Immune System Support IV in Philadelphia
Mobile IV Medics – Philadelphia Reviews:
Betrice was awesome. Would definitely sign up again.

[Read More]
I had Betrice as my IV nurse. She was wonderful! Pleasant, punctual, answered all my questions, and explained what she was putting into the IV before doin it. An all around great experience.

[Read More]
I'm super grateful for this mobile IV service, I was feeling dangerously terrible from dehydration and I knew I needed an IV for to hydrate myself quickly and I did not want to pay a lot of money to go to the hospital. A quick google search landed me on this company and within 2 hour I had a license nurse helping me out. My nurse name was Betrice and she was very professional and knowledgeable, definitely recommend her. And the best part is you don't have to go anywhere, you receive treatment from the comfort of your house. Again thank you for offering this service it was extremely helpful that day since I even felt scared of driving that day I was feeling horrible. Recommending to my friends and family for sure.

[Read More]
My experience using Mobile lV Medics was absolutely wonderful. Betrice was my nurse, and she was simply AMAZING! I was experiencing a terrible flare up with my autoimmune issues, as well as experiencing post covid fatigue, and this was just what I needed. Betrice was very knowledgeable, kind, and compassionate with her services. I will definitely book again with Betrice, and I highly recommend her.

[Read More]