Hangover IV Treatment in Philadelphia
As one of the major metropolitan areas in the country, Philadelphia has an abundance of bars, clubs and nightlife. And whether you're celebrating a special occasion or simply appreciating a night on the town, a drink or two too many can leave you regretting even the best of times. At Mobile IV Medics, we believe you shouldn't have to suffer over a night of fun memories.
Jump Ahead:
When you wake up with a dry mouth, nausea, a pounding headache or other hangover symptoms, visit our website and schedule an appointment right away. Our registered nurses are trained to administer intravenous hangover treatment anywhere in Philadelphia so you can get back to enjoying this historic city.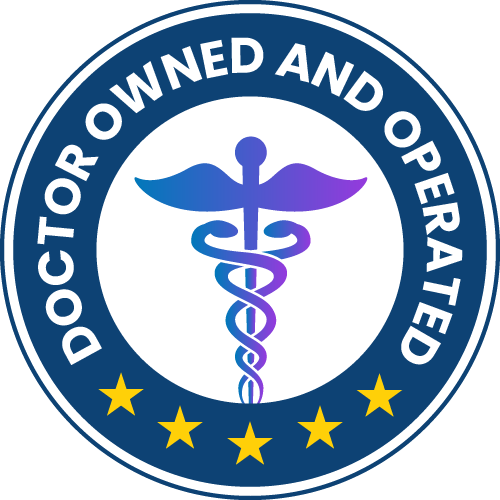 Our Hangover IV Drip Package
Drinking alcohol can deplete some of your body's essential nutrients, many of which play key roles in detoxifying your system — the result of that depletion is the next-morning misery called a hangover. Everyone has their own cure for mild cases, whether it's a big, greasy breakfast or a brisk morning walk. When even your most tried-and-true methods fail, our Hangover IV drip package will restore you with:
IV fluid: Perhaps the leading cause of hangovers is dehydration, as alcohol is a known diuretic. As such, restoring hydration levels should be the first thing you do when you come down with one, as rehydrating invigorates your system so you can take in nutrients. Our IV fluid is a mix of saline and electrolytes that put your body back on track.
Vitamin B12: IV fluid is especially valuable in restoring fluid-soluble vitamin levels, such as cobalamin, or vitamin B12. This vitamin will help you stave off exhaustion with a boost of energy.
B complex vitamins: Keep your brain and metabolism strong with an infusion of other B vitamins. Nutrients like folic acid, riboflavin and niacin will contribute to clearing out that morning brain fog.
Glutathione: Glutathione is directly responsible for ridding your body of toxins like alcohol.
Anti-vomiting medication: Take care of nausea and vomiting with this medication.
Pain medication: Our powerful pain medication targets aches and pains all over the body. It can also ease headaches and fevers.
Add to the Experience
Mobile IV Medics is all about delivering full-body wellness through fast-acting intravenous therapy. Are you dealing with something else alongside your hangover? We can help with that too! We offer a vast selection of add-on vitamin inclusions so you can get exactly what you need from our services every time. Ask your nurse about getting vitamin D, vitamin C or any of our other add-ons with your appointment.
Find Treatment for Your Hangover Today
The best kind of hangover relief is the one that comes to you. Mobile IV Medics can have you feeling better and back on your feet in an hour or even less. We'll arrive at your location, administer treatment, and get you back to work, school or enjoying your holiday faster than ever.
Request hangover IV treatment from our Philadelphia specialists now, and our next available nurse will be on their way to you immediately. Please feel free to contact us with any questions.
Additional IV Treatments in Philadelphia
Hydration IV Therapy in Philadelphia
Morning Sickness IV Therapy in Philadelphia
Immune System Support IV in Philadelphia
Cold & Flu IV Therapy in Philadelphia
Mobile IV Medics – Philadelphia Reviews:
Betrice was awesome. Would definitely sign up again.

[Read More]
I had Betrice as my IV nurse. She was wonderful! Pleasant, punctual, answered all my questions, and explained what she was putting into the IV before doin it. An all around great experience.

[Read More]
I'm super grateful for this mobile IV service, I was feeling dangerously terrible from dehydration and I knew I needed an IV for to hydrate myself quickly and I did not want to pay a lot of money to go to the hospital. A quick google search landed me on this company and within 2 hour I had a license nurse helping me out. My nurse name was Betrice and she was very professional and knowledgeable, definitely recommend her. And the best part is you don't have to go anywhere, you receive treatment from the comfort of your house. Again thank you for offering this service it was extremely helpful that day since I even felt scared of driving that day I was feeling horrible. Recommending to my friends and family for sure.

[Read More]
My experience using Mobile lV Medics was absolutely wonderful. Betrice was my nurse, and she was simply AMAZING! I was experiencing a terrible flare up with my autoimmune issues, as well as experiencing post covid fatigue, and this was just what I needed. Betrice was very knowledgeable, kind, and compassionate with her services. I will definitely book again with Betrice, and I highly recommend her.

[Read More]